Robotiq CEO @ Automate 2017 Cobots Panel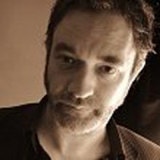 In a packed room, Robotiq CEO, Samuel Bouchard joined Douglas Peterson, general manager, Americas Region, UR and Brian Carlisle, CEO, Precise Automation to talk about how to start up, scale up, and speed up with cobots. Here are the key takeaways...
Peterson opened the event by sharing insights on the kinds of questions firms need to ask if they are thinking about introducing cobots to their facility.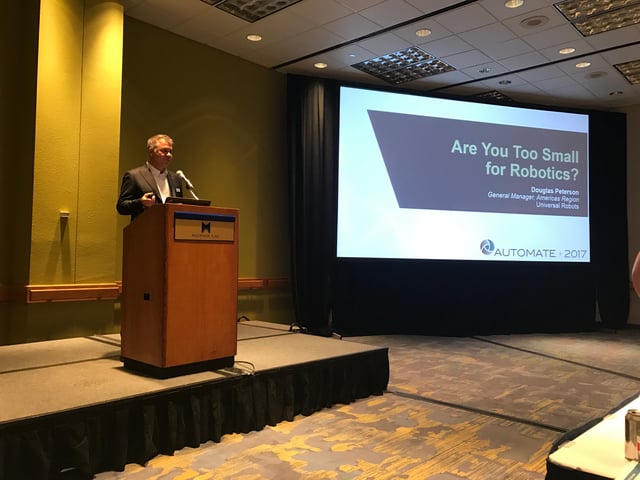 Caption: Douglas Peterson, general manager, Americas Region, UR speaking @ Automate 2017.
"The robot cost is only the tip of the iceberg when you're looking at the total cost of a robotic application" --Doug Peterson, UR
Companies need to think about additional costs, said Peterson, from hardware add-ons to programming and safety equipment.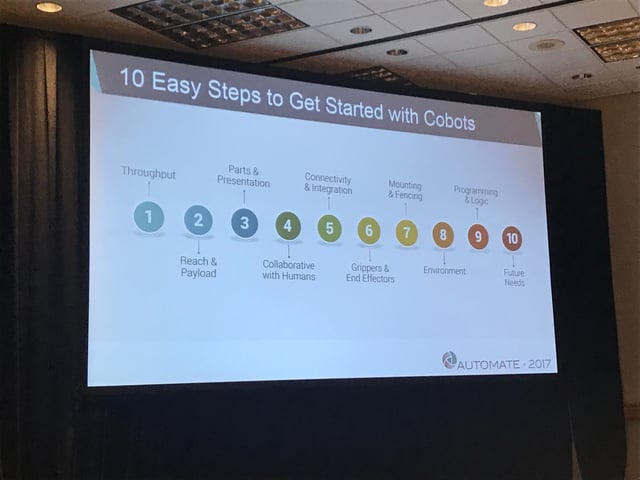 Caption: Peterson shared "10 Easy Steps To Get Started With Cobots"
Peterson advised companies to start simple and reminded the audience that, no matter whether you're looking at robots or other equipment, you have to see ROI.
Did you know that Robotiq has developed a Robotics ROI calculator? Try it out here.
For more info about getting started with cobots, make sure to check out our 5-part guide.
Samuel Bouchard, CEO, Robotiq, was next at the podium to speak about 'Scaling Up With Cobots.'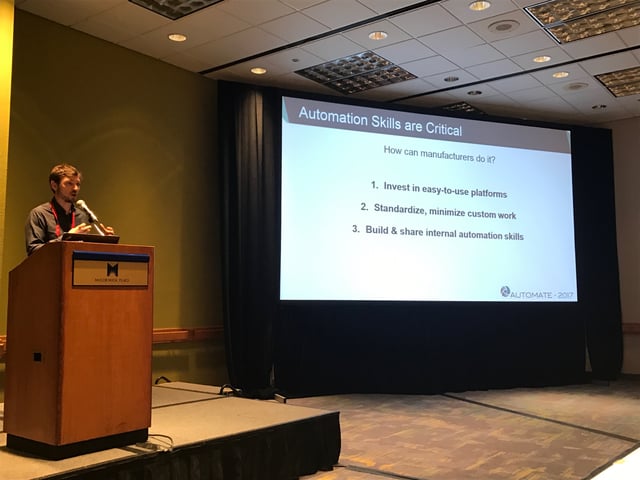 Caption: Samuel Bouchard, CEO, Robotiq speaking @ Automate 2017.
Sam began by advising companies to invest in easy-to-use platforms and standardized solutions.
This will help companies avoid the "canyon of despair" --a melancholic condition arrived at when your initial expectations of automation are dashed by the realities and limitations of robotics.
It's one thing to get your robot working, it's another to keep it working.
"Nail it before you scale it" --Samuel Bouchard, Robotiq
Firms that are looking to scale up their cobot capabilities should take a look at existing code to see which functions and scripts (for example) can be reused. If you have structured and documented your code well, this process will be relatively easy.
Companies should also think about investing in standardized hardware. Standard hardware makes scaling up both easier and faster. Meanwhile, training your staff on standard frameworks, tools, and programming practices will make the process even faster and more effective.
Next to the podium was Brian Carlisle, CEO of cobot maker Precise Automation, who spoke about speeding up cobots while maintaining the highest safety standards.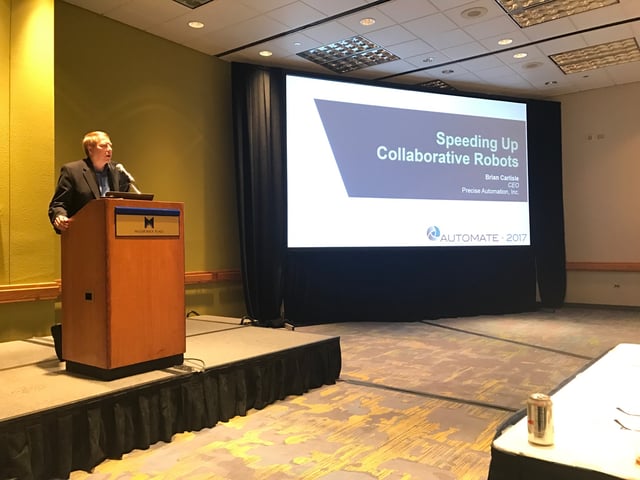 Caption: Brian Carlisle, Precise Automation, speaking at Automate 2017.

"Can cobots be as fast as traditional robots?" asked Carlisle. The simple answer is "No," but there's a major qualifier: you can get robots to go faster (1-2m/sec) whilst still keeping them safe.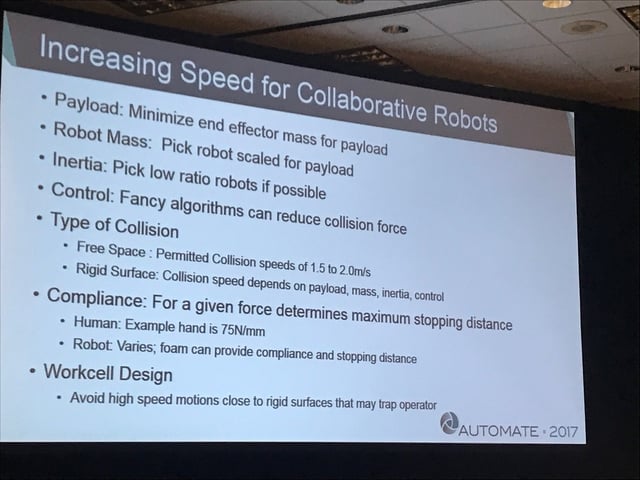 At the heart of this is the low gear ratio motor that blew our socks off yesterday.
This allows the robot to move at 1.5m/sec and yet still remain under 150n for force --all of which means that the robot can be safely shut down with even a light touch.
Right. That was an informative session, but we have to get to the next event...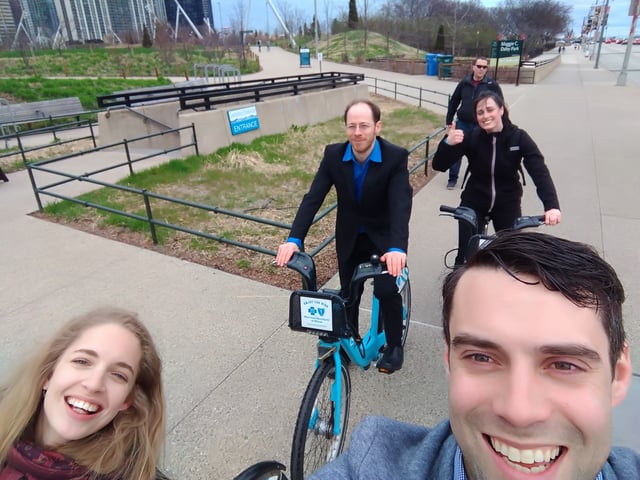 Coming Soon: We take a peek at Motoman's new cobots!