Insights, Cobot History & Robot Orchestras! Automate, Day 3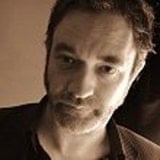 by
Emmet Cole
. Last updated on Apr 10, 2019 10:11 PM
Posted on Apr 10, 2019 9:46 PM. 3 min read time

Our popular Insights demo was just one of many highlights on Day 3 of Automate 2019...
Our first discovery on Day 3 was that the best way to keep your morning coffee 'hot hot hot' is to enlist the help of a cute Techman cobot model...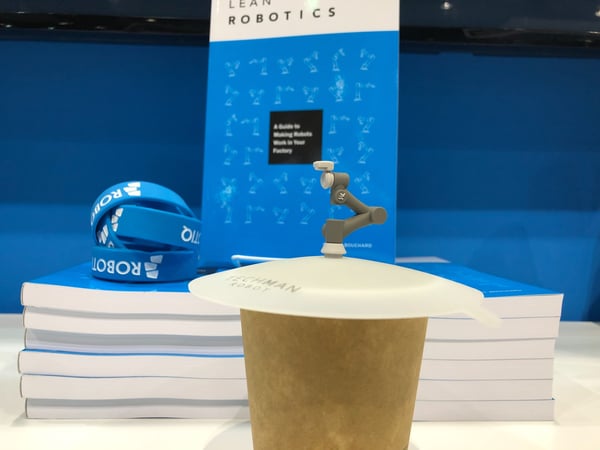 Coffee and cobots at Automate 2019 Credit: Robotiq
Our second discovery was that a baseball fits rather neatly into our 3-Finger Adaptive Gripper...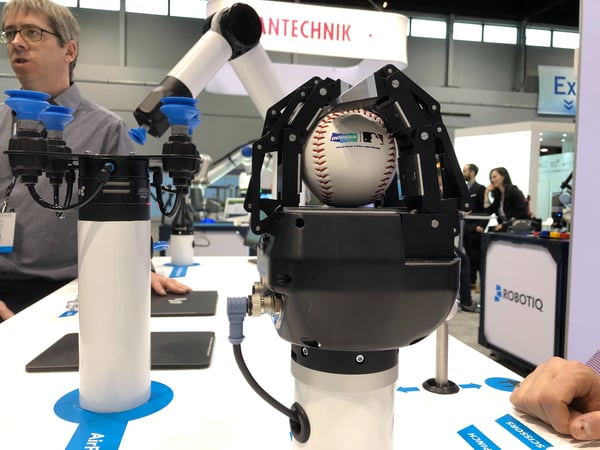 Robotiq's 3-Finger Adaptive Gripper at Automate 2019 Credit: Robotiq
And then we got down to work!


Insights
One of the most popular attractions at our booth (#7165) today was the open demo of our Insights software.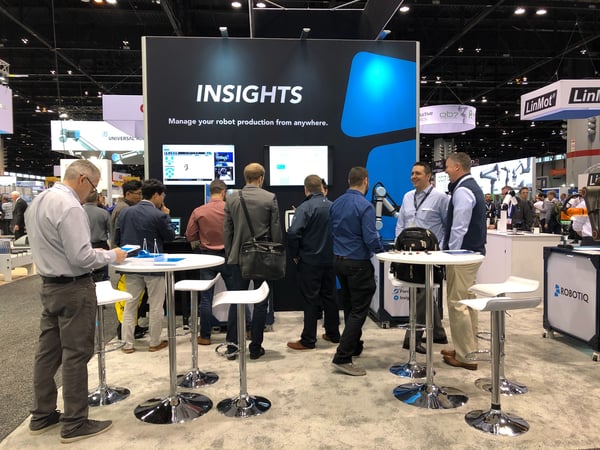 Robotiq's Insights demo at Automate 2019 Credit: Robotiq
Insights enables you to remotely monitor and control cobots from Universal Robots on any device at any time. This provides peace of mind to those responsible for smooth operation of manufacturing facilities by enabling them to remotely take control of their cobots and troubleshoot any issues that arise.
Robotiq's Catherine Elie explains...
The booth was busy all day, with many people coming just to see our new AirPick and Epick vacuum grippers...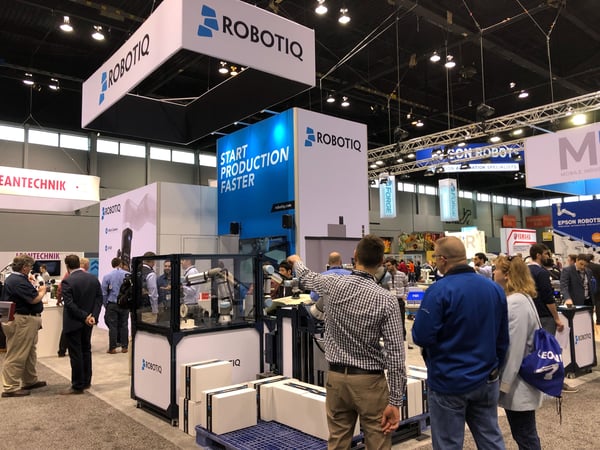 ...and Robotiq Sanding Kit in person.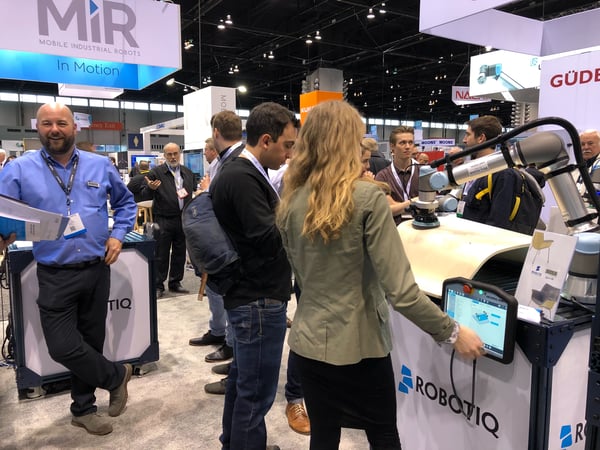 Checking out the Robotiq Sanding Kit at Automate 2019 Credit: Robotiq

Beyond the Booth
We found some great tools for manufacturers on Day 3, including a robot refurbishment program that can add an extra 4 or 5 years to the life of your industrial robot. (Click "MORE Cool Tech for Manufacturers @Automate 2019!" for the rest of our tech picks from Day 3.)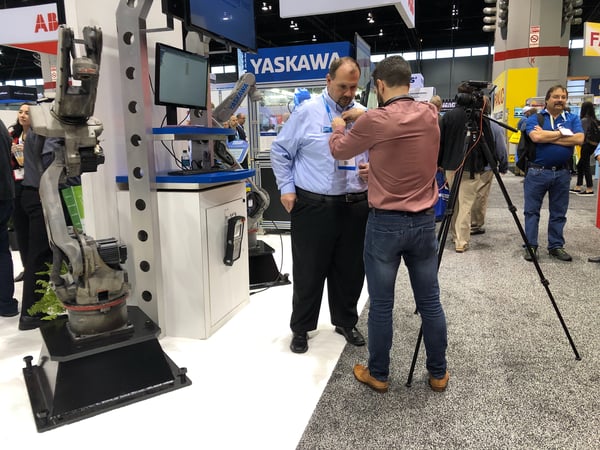 Trent Woodzell, senior technical support specialist at Yaskawa, prepares for an interview
with Robotiq's David Maltais at Automate Credit: Robotiq

We stumbled on a piece of cobot history this morning at Universal Robots' booth (#7154) in the form of 'Easybot'; the cobot giant's very first cobot, which was sold to a European glass supplier in 2008...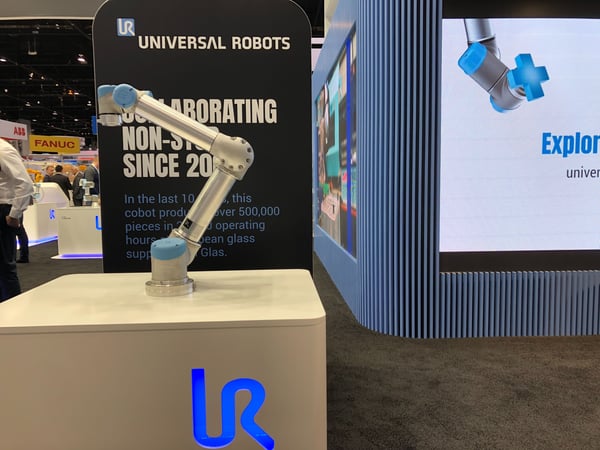 Easybot on display at Automate 2019 Credit: Robotiq
For the full lowdown on Easybot (and video) see: "Discovering cobot history at Automate 2019!"
These dancing robots had a strangely soothing effect...
... as did this stunning display from KUKA's robot orchestra...
****
Join us tomorrow for more updates from Automate 2019, including important info regarding Robotiq's compatibility with top cobot brands!