How To Reduce Wrist Camera Set-Up Time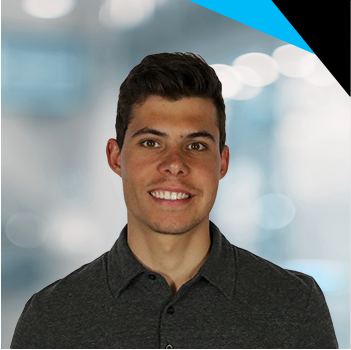 by
Jérémy Martin
. Last updated on Jul 06, 2017 7:01 AM
Posted on Jul 06, 2017 7:01 AM. 3 min read time
What's going on on DoF this week? An interesting question about the Wrist Camera that could be useful for lots of people, Center of Gravity calculus for end of arm tooling and most importantly, two new program templates from Annick Mottard and David Gariépy! A short read with lots of content, enjoy!
This week, an interesting integration question from Sebastien Blanchette on DoF; How can we reduce the teaching time for the Wrist Camera when it is set-up on a mobile unit, where its position can change 1/2" between set-ups.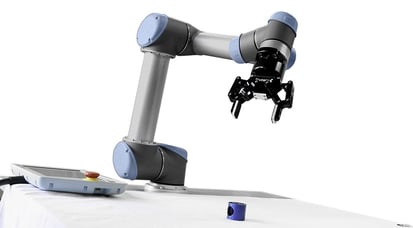 By using an advanced feature from the camera, allowing to locate parts on a workplane even if this workplane is higher or lower than the original one. Check out this program template to know how to use one of the camera's advanced feature!
Also popular on DoF this week, Colin and Gabrielle exchanged about how to calculate TCP and CoG depending on the end of arm tooling used. In the last post, Gabrielle shared with us all of the information needed to calculate the Center of Gravity when setting up different tools on your robot. Learn more about this conversation here.
This week again, DoF Pro and Robotiq's Annick_Mottard introduced a new program template, allowing to perform a torque tightening assembly application along UR wrist's Z axis. By using the FT300 Force Torque Sensor feedback to tighten parts up to a predefined torque, this allows repeatability in assembly lines, where precise torque tightening is required. Read more about this new program and upload it on our website to get started!
Another brand new program template from David Gariépy enables you to measure the dimension of an object by using the Robotiq 2-Finger Gripper with a precision of +/- 2mm. In this program template, you'll find a video demonstrating the application of the program template provided, a UR program template and a step-by-step detailed procedure. Check out this short video and learn more about it on DoF!
Did we miss anything? Ask the Pros on DoF!