STAMINA Project – Easy to Use Robots are SME's Future Colleagues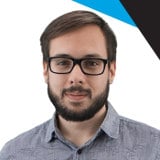 by
Olivier Grenier-Lafond
. Last updated on May 05, 2016 5:13 PM
Posted on Sep 04, 2014 8:00 AM. 1 min read time
STAMINA (Sustainable and Reliable Robotics for Part Handling in Manufacturing Automation) is an ambitious industry led automation project looking to handle a wide variety of parts in a manufacturing plant for automotive parts. The flexibility, robustness and ease of integration of the 3-Finger Adaptive Robot Gripper made it the right choice to quickly build a useful test bed.
The Challenge: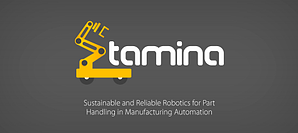 The major challenge addressed by the STAMINA Project is that currently industrial robots can only work in carefully designed environments with everything in a very specific order. As soon as something is out of the ordinary, things start to fall apart. So robots have only been used where it's possible to create a precise setup and where a large number of identical components are handled. The goal is to change this with intelligent robots that can drive to where their help is needed and can react to unforeseen changes, basically to operate in unstructured environments.
The Potential Benefits
Part handling during the assembly stages in the automotive industry is the only task with automation levels below 30% due to the variability of the production and to the diversity of suppliers and parts. The full automation of such tasks will not only have a huge impact in the automotive industry, but will also act as a cornerstone in the development of advanced mobile robotic manipulators capable of dealing with unstructured environments, thus opening new possibilities in general for manufacturing SME's.