Robot Sales: First Quarter in North America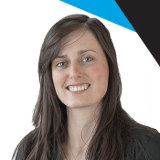 by
Catherine Bernier
. Last updated on May 05, 2016 5:15 PM
Posted on Jul 30, 2013 11:17 AM. 3 min read time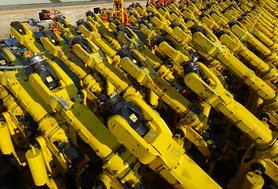 The manufacturing trend towards automation is felt in a lot of industries. 2012 was a really good year for robot sales. Analysts from the International Federation of Robotics (IFR) say that it is the second highest year for the number of robots sold. Let's take a look at last years sales and what is expected for 2013 throughout the world, and especially in North America.
Over 159,000 robots were sold last year. Moreover, since 2008 robot sales have increased by 9% each year. The demand for robots is felt all around the world since industries have to automate their manufacturing processes in order to stay competitive in the market. As an example, the automotive industry is increasing its industrial robot acquisitions by 6% each year.
Throughout the world
The major countries that contribute to 70% of the total robot sales in 2012 are:
Japan - 28,700 unit

China - 23,000 units

United-States - 22,400 units

Korea - 19,400 units

Germany - N/A
Even if China was the second largest robot market in 2012, it is the country with the most rapidly growing market in the entire world. Robot sales to China have been increasing by 25% per year for the last 7 years.
In 2010, German robot sales were supported by its automotive industry, but, in 2012, the investment of this industry has decreased. However, general industry demand keeps growing.
In North America

For the first quarter of 2013, robot sales in America is still at a record level. North American robot manufacturers have increased by 14.5% their robot sales compared to the same period in 2012. For the first quarter, American robot manufacturers earned about $341.2 million for 5,833 robots sold and over 5,736 robots value at $369.5 million were shipped to North America. The shipments to North American customers have broken the previous record for the same period in 2012 by 23.3% (as measured in dollar value).
This activity was mostly seen in these industries:
Automotive Components

Food and Consumer goods

Semiconductor and electronics

Life sciences and pharmaceuticals

Plastics and rubber
In term of applications, arc welding and material handling are the two strongest candidates for robotics. A lot of robotic systems are developed for these applications, since they are found in a lot of manufacturers. For the first quarter of 2013, these robotic systems had growth increases of 46.2% for arc welding and 25.1% for material handling.
Nowadays, over 228,000 robots are in use in United States companies positioning the country second only after Japan. Many think that only about 10% of the companies that could benefit from robotics bought a robot. This means that 2013 has the opportunity to be a great year in robot sales for North America.
This trend towards automation is motored by increasing industrialization and the need to modernizing existing production lines. The main challenges for today's automation are energy-efficiency and lightweight construction. Robot sales will continue to increase as the technology allows for more human-robot collaboration and user-friendly integrations.