5 Robotics Trends for 2020 and What They Mean for You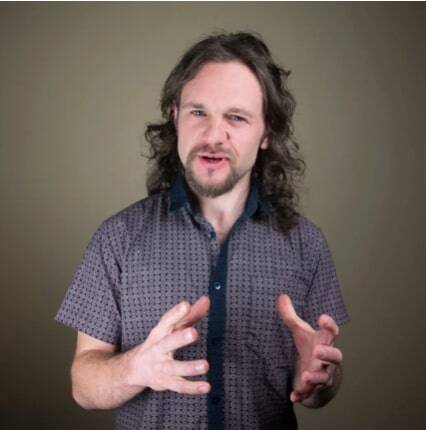 by
Alex Owen-Hill
. Last updated on Dec 10, 2019 8:00 AM
Posted on Dec 10, 2019 7:00 AM. 6 min read time
There is a confusing number of robotics trends at this time of year. Let's cut through the complexity to see what these 2020 trends really mean for you.
It's around this time of year that people start announcing their "trends for the new year."
In robotics, these trends are often variations on the same themes that we have seen and reported on here at Robotiq for the last decade, e.g.: there are more and more collaborative robots, Artificial Intelligence is on the rise, the Internet of Things is gaining popularity, etc, etc, etc.
I don't know about you, but I sometimes find myself reading these trend lists and thinking "Okay… but what does the trend really mean for me? What impact will it have on real people?"
I'm much more interested in looking at the impact that the changing world will have on you, the reader of this blog, than I am at making wild headline-grabbing predictions.
So, here is a list of 5 of the most important robotics trends for 2020 and (most importantly) what they mean for you.
I've picked these 2020 trends from four sources: American Machinist, EENews, The Robot Report, and Innovation and Tech Magazine.
1. More competition in the robotics space
There are now more and more companies entering the robotics space. Startups are launching brand new products onto the market every month, established companies with no history in robotics are bringing out robotic products for the very first time, and long-established robotics companies continue to expand their product lines.
As Innovation and Tech Magazine says:
"There have always been a limited number of companies working in the robotics space. Now that robots are becoming more accessible, you can expect more businesses to start entering the space. Increased competition will lead to more product options and lower prices."
What this trend means for you
As the quote above suggests, there are certainly some benefits to having more robotic products on the market, but there are various effects of this change, including:
More choice — You can now find many components for your application at more competitive prices.
Shopping around is harder — Without a guiding hand to help you, you could end up researching robot components forever.
Conflicting advice — The more robotics companies enter the marketplace, the more places you can find advice about how to build your robot cell. Peer support on a trustworthy forum is becoming ever-more important.
Robotiq grippers were featured on many cobots brands at Automate 2019
2. More hazardous environments for robots
A recent poll found that 77% of workers now want robots to take over the hazardous parts of their job. The fact that robots can help to make people's jobs safer is fast becoming one of the most compelling reasons to get started with robotics. It's even more important than the fact that robots can eliminate the boring parts of people's jobs.
As a response to this need, robot makers have begun to introduce models which can handle the more hazardous environments.
What this trend means for you
This trend makes it important to understand how robots can be protected in hazardous environments. For example, some robot grippers have a high IP rating (ingress protection) which protects them from dust and water. It can be helpful to learn a little bit about IP ratings and other safety factors if you'll be using your robot for hazardous tasks.
3. Heavier duty robot arms
As robots become more popular, the range of robot sizes is growing… in both directions. There are now tiny robots which you can fit on a desktop and giant robots that can lift a car. The market for heavy-duty robots is set to grow to $14.7 billion by the year 2026.
What this trend means for you
This trend towards giant robots is obviously beneficial if you are using robots for huge tasks. However, it is also beneficial if you need collaborative robots for heavy-duty tasks. There are now cobots with impressive payload capacity, from Comau's huge Aura with 110kg payload and FANUC's large CR-35iA with a 35kg payload, to the brand new, modestly-sized, high-payload cobot from Universal Robots — the UR 16e with a 16 kg payload.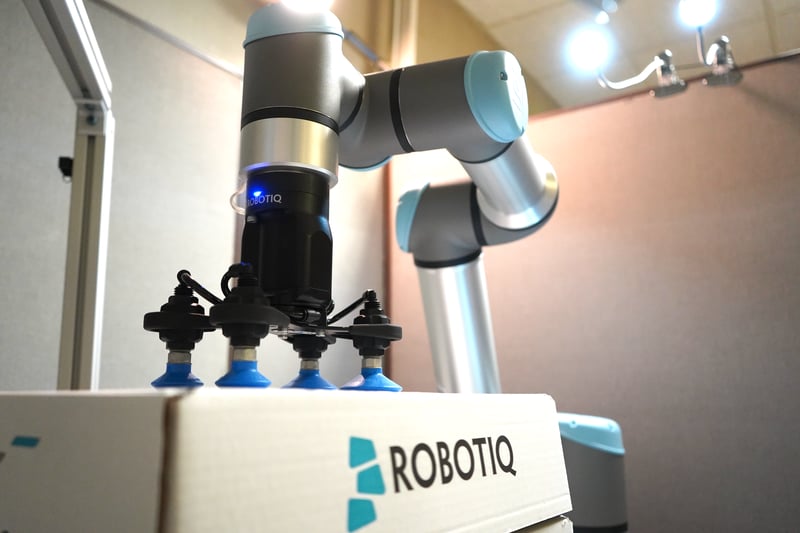 The new Universal Robots UR16e with Robotiq's Epick
4. Robotics in more markets
Over the past few years, we've discussed how robots are making their way into many new markets, including the packing industry, the agricultural industry, the food industry, and the healthcare industry.
This trend towards more robotics in more industries is not likely to stop. It seems likely that it will only continue to grow.
What this trend means for you
There are two big conclusions you can take away from this trend:
If you are not using robots yet, you will be soon. It doesn't matter which industry you work in, if there is a way to use robotics in your business it's likely to reach you eventually… whether you like it or not.
Your competitors are probably using robots already. If they're not, robots could help to give you a competitive advantage.
It's worth keeping yourself up to date with the applications you can use with a robot. A good place to keep up to date is this blog!
5. Solutions are becoming more complex
As we said above, there are more and more robotic products out there. This means that building robotic solutions could become more complex…
The Robot Report said recently:
"Solving the automation problem is technically complex. Much like the cobot systems we help design every day, the biggest winners will be those who embrace continuous collaboration between hardware makers, software developers, integrators, and end users."
What this trend means for you
The good news is that your robotic solutions don't need to be complex. If you're smart about how you design, integrate, and operate your solution, you can avoid much of the complexity that is caused by the increased number of robotic products.
More choice of robotic components is usually a good thing, but only if you keep your robot cell as simple as it can be.
Although the trends seem to point towards a more complex robotic future, there is great power in simple, easy to use, useful robotic solutions.
Simplicity is what we should all be striving for in 2020.
What do you think will happen to robots in 2020? Tell us in the comments below or join the discussion on LinkedIn, Twitter, Facebook or the DoF professional robotics community.