RUC 2017: The Wrap Up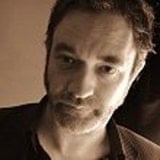 by
Emmet Cole
. Last updated on Nov 23, 2021 11:00 AM
Posted on Sep 15, 2017 6:33 PM. 7 min read time
-Inspiring Speakers
-Launching The Era of Lean Robotics
-Design, Integrate, Operate
-24-Hour Workshop Challenge
-Social events
-A Thanks to our Sponsors
What a week! Let's take a look at the highlights of RUC 2017...


Inspiring Speakers
Michelle Rodriguez, Manufacturing Leader at Deloitte Services LP's Center for Industry Insights, outlined Deloitte's vision for Industry 4.0 and shared 5 tips for manufacturers that are gearing up for the exponential change that's already transforming the manufacturing industry.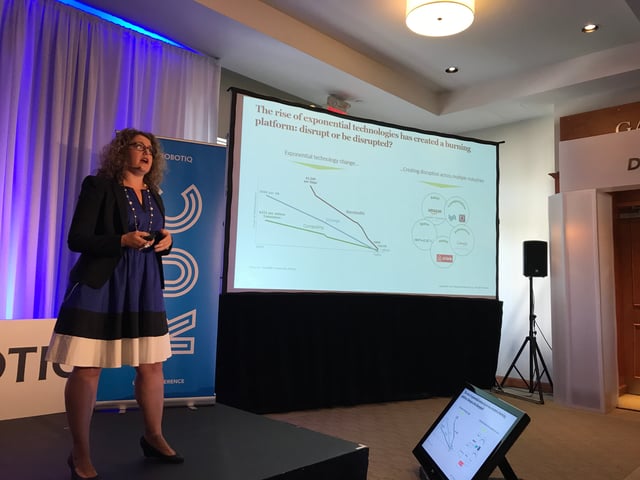 Find all the details here.
Cobot visionary, Esben H. Østergaard, cofounder of Universal Robots and the firm's CTO, shared his vision for Industry 5.0, which hinges on a radical rethink of traditional human-machine relationships.
Find out more about Industry 5.0 right here.


Launching The Era of Lean Robotics
The centerpiece event at RUC 2017 was Robotiq CEO, Samuel Bouchard's launch of Lean Robotics.

Lean robotics is a combination of a new methodology (available for free here) and software tools designed to help end-users create safe, productive automated cells faster than ever before. The new launches include Insights, a real-time robot monitoring system that provides the data you need to maximize cell efficiency.
You can watch Samuel Bouchard's full presentation here...
Design, Integrate, Operate
Design. Integrate. Operate. These are the three main phases in any lean robotics deployment.

RUC 2017 attendees got to participate in educational workshops.
For the full low-down on what it's involved in each phase, check out these workshop videos.
Design

Integrate

Operate
24-Hour Workshop Challenge
Day Two saw the launch of the inaugural 24-Hour Workshop Challenge.
This is a new, 8-team, 40-cobot event designed to put Lean Robotics principles and tools to the test.
The teams battled it out to see which of them could create the best set up --from scratch-- for 5 automated cells capable of transmission assembly using Lean Robotics principles and software tools. They also had to attract as many potential purchase orders as possible during a special Sales Challenge event.
Congratulations to the winners!


Social events
RUC 2017 wasn't all about workshops and challenges, of course.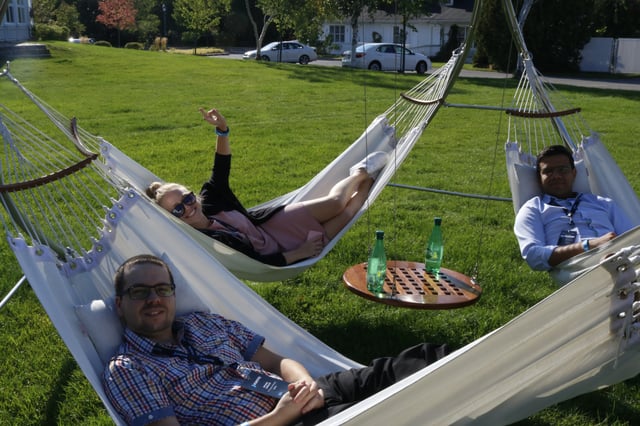 There were lots of opportunities to kick back and unwind...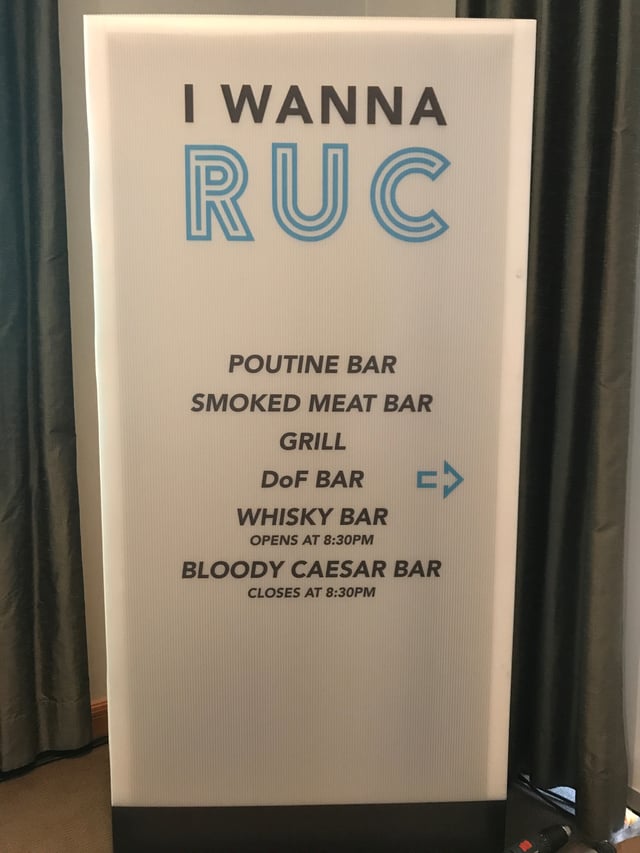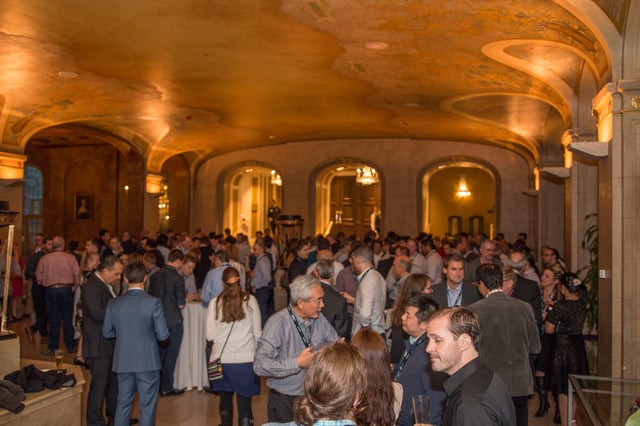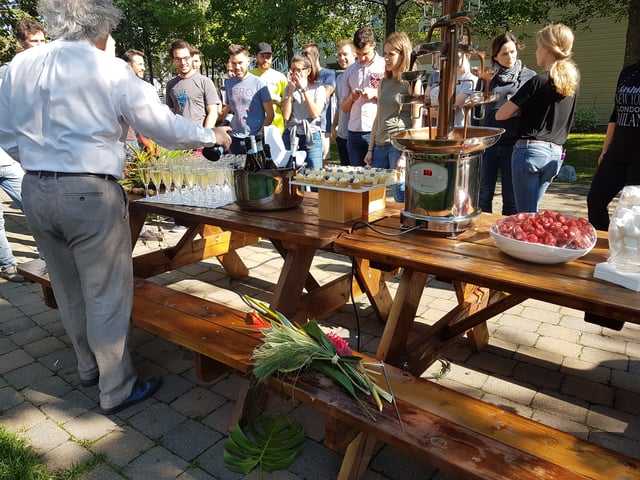 A special shout out to the Candy Bar.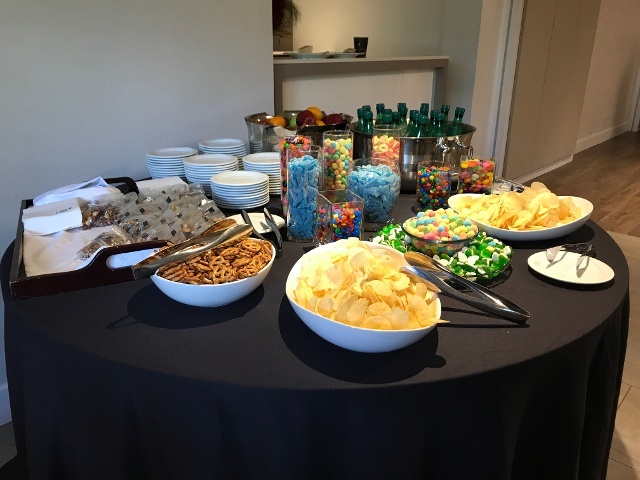 Feedback
Feedback about RUC 2017 from attendees has been great.
Asked what they liked most about the technical and sales challenges, here's just a tiny selection of the positive feedback shared with us:

"The team work and camaraderie that was developed. It was great to finally put a face with names we see on DoF."
"The ability to test the new skills and bring together different partners to work together."
"Everything was well coordinated, it was a seamless experience from when I arrived until I left."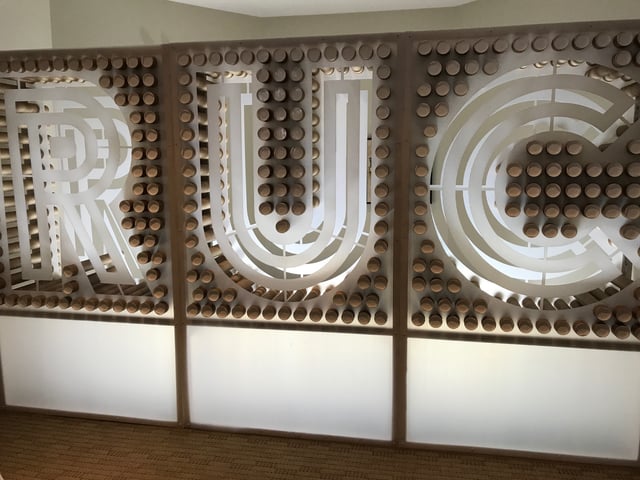 "Samuel spoke brilliantly and very passionately towards the robotiq brand which was very impressive."
"It's incredible how hard Robotiq is working to help their customers."
"I think Fanny, Etienne and the whole team at Robotiq did an awesome job. Can't wait to see what you guys do next year."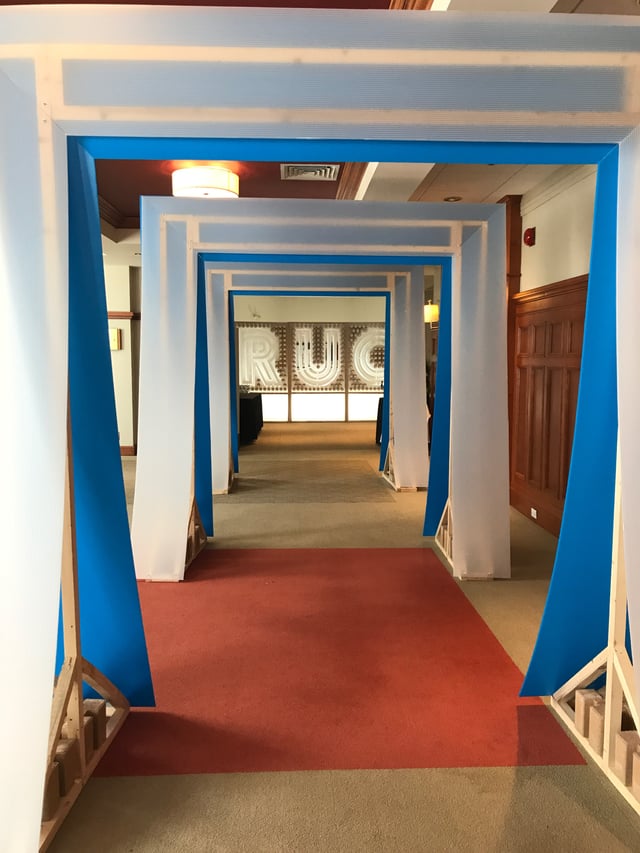 Media coverage of RUC 2017 has been really positive too, with Asian Robotics Review and Engineering.Com penning some standout articles about the event.
Thanks to our sponsors
RUC 2017 wouldn't have been possible without massive support from our sponsors. Our heartfelt thanks to all of you from everyone at Robotiq!

Universal Robots
Pendant Armor
QC Industries
Bagger-Nielsen
Vention
Check out some of our sponsors' articles about RUC 2017:
"6 Things We Learned From The Robotiq Challenge"
"Highlights from the Robotiq User Conference"
That's it from us for our main coverage of RUC 2017. It's been a great week.
You won't have to wait until RUC 2018 for your next Lean Robotics fix. Subscribe to the Robotiq blog now for all the latest news, views, and insights on Lean Robotics through 2017 and beyond.
Until next year!