eBook - Electric Robot Grippers' Advantages in Industrial Automation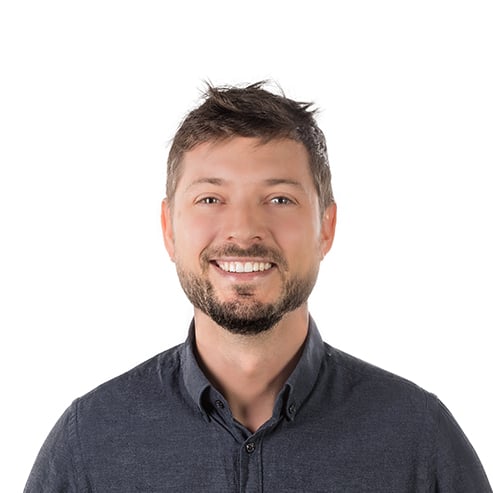 by
Samuel Bouchard
. Last updated on Oct 08, 2015 2:26 PM
Posted on Nov 27, 2012 10:09 AM. 2 min read time
Today's manufacturers are under relentless pressure to reduce costs, increase agility and automate more processes, including the high-mix, labor intensive ones.
However, existing technologies such as tool changers provide only limited and expensive solutions when it comes to handling different parts. Changeover costs, custom gripper designs and tooling costs often represent issues which can stop investment in the automation of a process. The return on investment is crucial when automating high-mix part types of applications and it is often hard to achieve. That is why 90% of US manufacturers still don't use robots in their production processes.

This is why Robotiq has designed the Adaptive Robot Gripper to provide manufacturers with maximum flexibility in robotic parts handling.
For those interested to learn more about flexible electric robot gripper, we have create an ebook with some of our most often requested information on our 2-Finger Adaptive Robot Gripper. In this eBook you will learn about how:
To control the gripper
To create a faster cycle time
To use the feedback of the gripper
To verify the gripper contact during a process
About the 2-Finger Gripper Main Features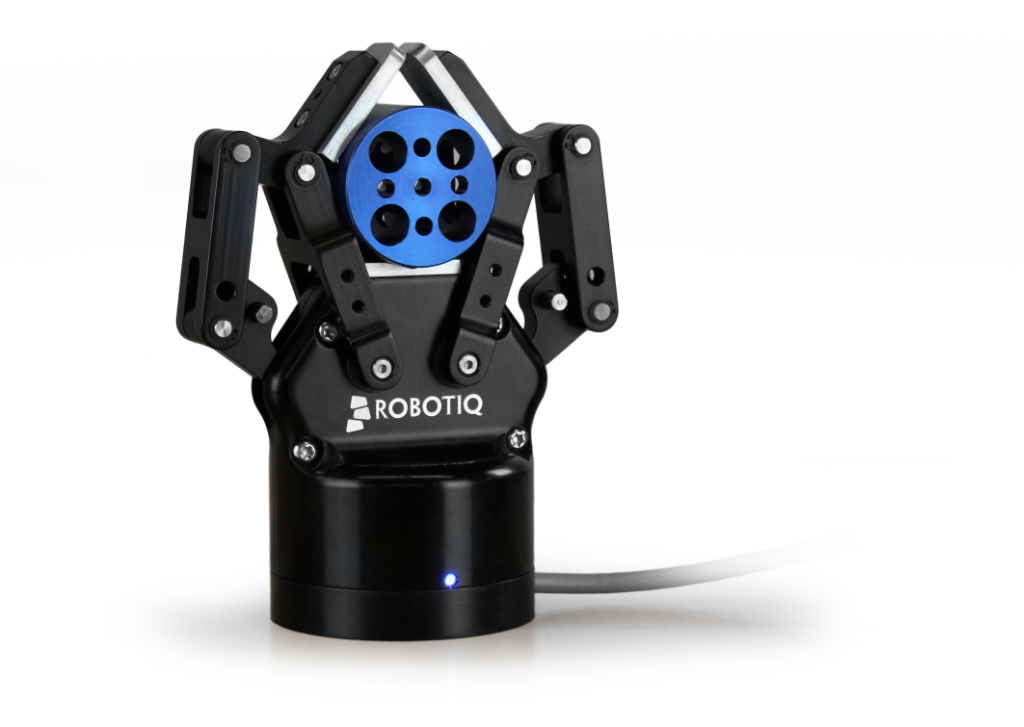 In keeping with the idea of giving manufacturers the flexibility needed to automate high-mix processes, Robotiq designed the 2-Finger Adaptive Gripper to provide unmatched versatility in handling a broad range of parts.

Fully programmable, the robotic Gripper provides:
Three distinct gripping modes – parallel, encompassing and inside – enable handling of different part geometries including flat, square, cylindrical and irregular.
High payload to weight ratio coupled with long stroke enable handling of a variety of sizes in a compact form factor.
Precise speed and force controls enable handling of parts of different rigidities, ranging from brittle, to deformable, to stiff.
Accurate finger control enables fast cycle times through partial open/closing.
Taken together, these capabilities make the 2-Finger Adaptive Gripper a perfect fit for high-mix processes such as light assembly, sorting and kitting, packaging, machine tending, bin picking and parts transfer

Visit the product page of our website to get more technical information and see videos on our product's main features.