Top 5 Blog Articles of 2011 and Robotiq Best Wishes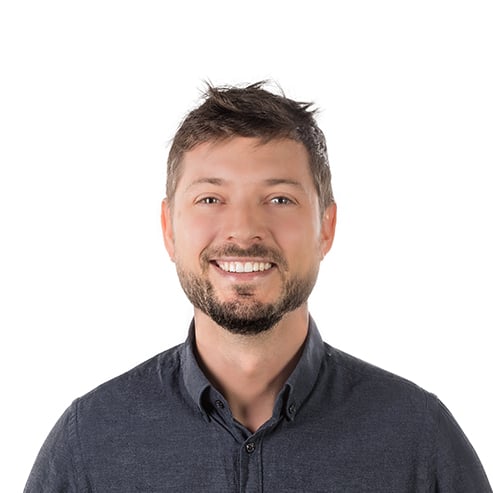 by
Samuel Bouchard
. Last updated on May 05, 2016 4:25 PM
Posted on Dec 21, 2011 5:15 PM. 3 min read time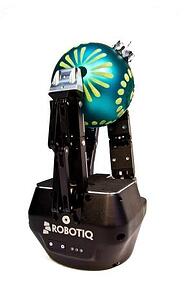 One week left and 2011 will be over, amazing isn't? As a gift for the holidays here are our top 5 blog articles All Robotiq's staff hopes you will have a relaxing and happy break. Be ready to grip it all in 2012.
Robotiq Welder with Flexible Fixturing
You are looking to use robots, but the return on investment does not seem to be high enough to make this profitable, considering the high quantity of different products that you make? With the current approach, the biggest obstacles are the dedicated tooling that you need to make for each different assembly or weldment and the cost of programming. You could amortize the robot costs over the complete volume of production. But for the tooling, you must get the payback just on a single product, which is difficult. What if you had programmable tooling? " target="_blank">Read more >
5 Reasons Why Industrial Robotis are Stagnating
50 years ago, the first robot was introduced in manufacturing, the first man landed on the Moon, the laser was invented and the personal computer would appear 10 years later. Don't you have a feeling some fields have advanced much faster than others? From my point of view, it seems industrial robots have been stagnating for a while. Here's my (humble) opinion on why. " target="_blank">Read more >
The open source Robot Operating System (ROS) from Willow Garage is finally adopted by a major industrial robot manufacturer. This is a small but significant step to free the world from proprietary robot controllers that inhibit robot adoption by a wider range of companies. See my complete post on the topic in IEEE Automaton. " target="_blank">Read more >
Kinect in Industrial Robotic Application
We've recently discussed how the Microsoft Kinect can be used in robotic mobile manipulation. See above a video showing what is, to my knowledge, the first commercial integration of the Kinect with an industrial robot. Signal from standard webcams is also used. A software from Universal Robotics crunches the data to obtain a 3D representation of the scene. The application shown is the palletizing of randomly-placed boxes with Motoman robots. " target="_blank">Read more >
Giving a Hand to Make... a Robot Hand!
Bringing humans and robots together in the same working environment is a big research and development theme across the global robotics community.Industrial platforms are not mature enough yet for extensive deployment, but the video below gives a preview of how a robot and an operator could collaborate to do fine assembly, for example at a robotic hand manufacturer, SME. " target="_blank">Read more >