Which Applications Need In-House Robotics Expertise?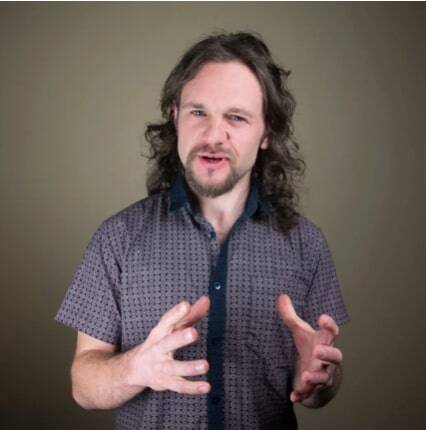 by
Alex Owen-Hill
. Last updated on Mar 01, 2017 8:00 AM
Posted on Mar 01, 2017 7:00 AM. 5 min read time
How do you pick applications that align with your robotic training needs? Here are 20 applications for collaborative robots and how to pick the best ones for your business.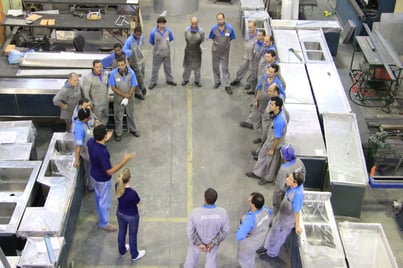 Are you considering a move to in-house robotics expertise? If so, the move will probably go hand-in-hand with the introduction of new robot applications. The great news is that you can use these applications to make robot training more effective, if you choose them wisely.
But, how do you pick the right application? There are so many options!
In this article, we introduce a simpler way to pick applications which align with your robotics training needs.
20 Applications for Collaborative Robots
There are a lot of potential applications for collaborative robots. Mathieu Bélanger-Barrette wrote a collection of great articles here on the blog which introduce a whole load of robot applications. Some of the articles are a few years old now, but they are still as relevant today.
Use these articles as a quick introduction to the types of application which might suit your business:
Even if your application isn't listed above, there are many other applications you could choose from. A good place to find out more is the DoF Community discussion board for Applications, where you can ask questions to other robot users.
As you can see, there are so many options! How do you pick the right ones? Let's make this simple.
The Simple Process for Picking Robot Applications
Here at Robotiq, we want to make it as easy as possible for you to start training your own team of in-house robotics experts.
We have created a series of eBooks to help you out. We've taken key business skills, applied them to robotics expertise and thrown away anything which doesn't affect robotics.
The result? A clear, straightforward process which you can apply immediately to your own business.
The eBooks are arranged into 10 modules. Together they guide you through the whole process of developing a robotics team, from assessing your business needs, to planning your robotics training, to measuring the effectiveness of training.
Module 5 is available to download right now. In this hands-on worksheet, you will identify the best applications for developing your in-house robotics expertise.
First, Assess Your Business and Get the Team on Board
It's a good idea to start by formalizing the robotics needs of your business and finding your key stakeholders. We covered these steps in Modules 1 to 4 of the eBook series.
If you haven't already, you should definitely check out these first four modules. They discuss why you need in-house collaborative robot expertise, how to assess the robotics needs of your business and how to get the team on board.
Next, Pick Some Specific Applications
Module 5 guides you through the process of picking the best applications for your needs. These will be a sort of "training ground" for your in-house robotics expertise — the training topics will go along with the needs of the applications.
The module gets you to select three levels of application:
Level 0: Any Existing Applications — This level is only relevant if you have previously automated some applications in your business. It looks at how you can learn from these past experiences and use them as a kick-starter for training your in-house robotics experts.
Level 1: New Applications You Can Start With — Here you start by selecting an achievable application which suits your current business needs (see Module 3 for how to find your business needs). It then splits these applications into specific training needs and clarifies these into training goals.
Level 2: Dream Applications for the Future — Finally, you pick your dream robot applications. These will be beyond the current capabilities of your in-house robotics expertise. They provide a long-term goal for your team to aim for.
The later modules in this series will use these specific applications as a starting point. They guide you through the process of turning your training goals into an effective robotics training plan.
Which applications best suit your business needs? How are you getting on with the modules? What questions do you have about the process? Tell us in the comments below or join the discussion on LinkedIn, Twitter, Facebook or the DoF professional robotics community.