What's New In Robotics This Week - May 27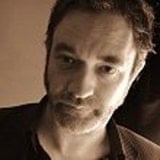 by
Emmet Cole
. Last updated on May 27, 2016 7:00 AM
Posted on May 27, 2016 7:00 AM. 7 min read time
Robots bring manufacturing back to Germany; the robot with whiskers; European robotics startup ecosystem; Uber's self-driving car; 5 exponential robotics trends... and much more. Find out what's happening in our robotics universe this week. We hope that the news we have selected will interest and amuse you. Enjoy!
Reboot: Adidas to Make Shoes in Germany Again – but Using Robots (The Guardian)

This is a great example of robotics enabling manufacturing jobs to return to the industrialized world.
20 years after it ceased production in Germany, sportswear giant Adidas is about to make a dramatic return, thanks to robotics.

The company's robot-operated "Speed Factory" is under construction, but the first robot-made shoes are expected to be marketed as early as 2017. Adidas also announced plans to open a second Speed Factory in the United States in 2017.
[Chief executive Herbert] Hainer insisted the factories would not immediately replace the work of sub-contractors in Asia. "Our goal is not full automatisation," said Gerd Manz, head of innovation and technology.

Adidas produced 301M pairs of shoes in 2015 and needs to produce 30M more each year to reach its growth targets by 2020.
Ever felt like you could do with an extra pair of hands? Who wouldn't like to be able to tie their laces and tip their hat at the same time? Or play pool on one table and air hockey on another?

Researchers at MIT feel your frustration --they've developed a wrist-mounted device that can be unfolded to reveal a robotic gripper.
This high-tech 'hand' was developed by the researchers at MIT who based the designs on a few different factors such as not interfering with the user's own human abilities and it should be able to disengage from the user's context without enforcing continuous use of it.
Cables connect to an armband sensor and also to a computer-based controller.
'The physical design of our joints device is created to maximize the rendering capability for various form factors, while maintaining a quasi-anthropomorphic setup so that a range of physical tasks can be performed, reads the recently published study.
'Therefore, our final design consists of two finger-shaped segments, each with 4 pitch servos, and one yaw servo, mounted on a bigger base servo that adjusts the angular position of the entire device.'
Animal-Inspired Robot Uses Whiskers to Sense the World (c|net)
Meet "Bellabot" --a robot that uses artificial whiskers to map its surroundings.
According to the abstract of a paper presented at the IEEE International Conference on Robotics and Automation last week in Stockholm Sweden, the robot's whiskers are actuated with electro-active polymer "muscles". A standard industrial robotic manipulator allows the robot to move around, and a camera provides visual error feedback. When the whiskers sense an object, the robot recoils and seeks a different route.

"The algorithm learns to accommodate imperfections in the sensory map that may be as a result of poor manufacturing tolerances or damage to the sensory array," the abstract reads. "Such an ability is an important pre-requisite for robust tactile robotic systems operating in the real-world for extended periods of time."
Building a Startup Ecosystem for Robotics in Europe (Robohub)
One of the most persistent challenges for robotics is successfully commercializing their creations.
Commercialization was a challenge ten years ago and it's a challenge today.

One big difference between 2006 and 2016 however, is that a startup ecosystem is now taking shape --in Europe, at least.
It's an exciting time to have a startup in robotics. The European startup ecosystem is improving year-after-year and provides networking, mentoring and funding opportunities. The aim is to build a vibrant startup scene capable of rivaling the main hubs around the world. And with a number of success stories over the past year, this could happen soon.

[...]

"Business incubators in Europe are helping robotic startup companies get the required funding and professional support. The number of European incubators have therefore significantly increased with a jump of 360% from 2007 to 2014. In the UK and France, most incubators are concentrated around the national capital, and in countries such as Spain and Sweden, these are spread throughout the territory. These incubators provide innovation support to disseminate the technology and competence to robotic ventures across Europe," said Bharath Kanniappan, Technavio's lead analysts for robotics research as part of a report released last week.
These Five Exponential Trends are Accelerating Robotics (SingularityHUB)
Improvements in power, new materials, advances in computing, robotics manufacturing, and big data and algorithms are "five exponential trends" that could transform manufacturing plants entirely.
Uber's First Self-Driving Car is Hitting the Streets (Time)
Uber has announced plans to test its autonomous Ford Fusion in Pittsburgh over the coming weeks.
The car will be used to collect mapping data in addition to testing self-driving capabilities, and will include laser scanners, radars, and high-resolution cameras.

Uber says the technology is in its early days and that the company has informed local officials and law enforcement of its plans."Right now we're focused on getting the technology right and ensuring it's safe for everyone on the road," Uber wrote in a blog post.

Last month, Uber joined with Google, Ford, Volvo, and Lyft in announcing that they would form a coalition to urge lawmakers to pave the road for self-driving vehicle technology. Investors value the San Francisco-based Uber at over $60 billion.
The vehicle will have a human in the driver's seat to monitor operations.
Speaking of which...
Tesla Model S Driver Caught Sleeping at the Wheel While on Autopilot (electrek)
File this story under 'How Not To Use Tesla's Autopilot Feature.'

A YouTube video showing a Tesla Model S driver asleep at the wheel went viral this week. As defined by The National Highway Traffic Safety Administration, the Model S offers "Level 2" autonomous driving, which means that the driver must be always be ready to take control of the vehicle.
There's also the possibility that the video is fake, but the situation is highly possible considering plenty of people fall asleep at the wheel with or without Autopilot.

Regardless, Tesla's Autopilot is always coupled with active safety features like emergency auto braking and emergency auto steering, which at low-speed should be able to prevent the worse from happening, but the system is still not safe enough to sleep at the wheel.
And Finally...
Collaborative robots: a helping hand (The Manufacturer)
Robotic-hand maker Squse said to consider IPO in Japan next year (Japan Times)
Making robots talk to each other (MIT Technology Review)
Foxconn replaces '60,000 factory workers with robots' (BBC News)
SoftBank's humanoid robot Pepper is getting a job at Pizza Hut (The Verge)
Berenson, the art critic robot (France24)
Articulated Robot Market Worth USD$79.58 Billion by 2022 (Engineering.com)
RoboCop: Boulder County uses robots in tactical situations (Boulder County News)