What's New in Robotics This Week - Mar 17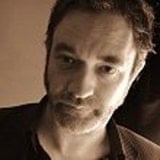 by
Emmet Cole
. Last updated on Mar 17, 2017 7:00 AM
Posted on Mar 17, 2017 7:00 AM. 9 min read time
Self-driving cars green lighted; Medical Robot Brief; Emotional robots lead to 'uncanny valley of the mind'; 'OutoBot' washes and paints buildings, and much more. We hope that the news we have selected will interest and amuse you. Enjoy!
Self-Driving Cars Get Green Light
The California Department of Motor Vehicles has proposed a set of rules that would allow self-driving cars to carry paying passengers without a licensed driver on board.
IEEE Spectrum reports:
The new regulations, which could come into force as soon as November, depart from the cautious approach California has taken in the past. They would allow manufacturers to certify their own fully driverless vehicles as safe and effective without a detailed inspection, or even having to test in the state beforehand.

"You can apply for a permit to deploy when…you as a manufacturer believe the vehicles are ready to go," says Bernard Soriano, Deputy Director of the California Department of Motor Vehicles (DMV). "The traditional system of not wanting to be sued crazy controls when manufacturers will do this."
Business Insider has more, while an opinion piece in The San Diego Tribune argues that with these new rules, the California DMV "finally gets it right."
Separately, USA Today reported on some of the challenges facing the self-driving car market, the New York Times ran a piece on Intel's purchase of Mobileye in what it describes as $15.3 billion "bid to lead self-driving car market," and Matt Kempner at The Atlanta Journal-Constitution asks "Will self-driving cars give parking lots the boot?"
While we're on the topic of unmanned vehicles, Bloomberg ran an entertaining piece on "Hank" a drone safety testing dummy, Drone360 reported that UPS has conducted a successful delivery with a truck-launching drone, and Amazon Prime Air's drones were revealed to the public for the first time in Austin, Texas.
Study Finds Giving Bots Emotions Could Backfire
As we've noted in previous roundups, human-robot interactions are complicated. With this in mind, it's not much of a surprise to discover that a recent study has found tantalizing evidence of an "uncanny valley of the mind" that's quite like the uncanny valley of appearance robot designers are already familiar with.
According to the authors:
We propose that human-like robots are not only unnerving, but are so because their appearance prompts attributions of mind. In particular, we suggest that machines become unnerving when people ascribe to them experience (the capacity to feel and sense), rather than agency (the capacity to act and do).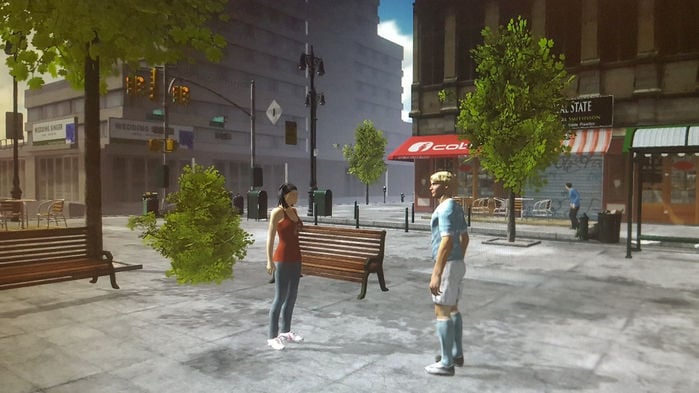 Science Magazine reports:
Everyone watched the same scene, but participants received one of four descriptions. Half were told the avatars were controlled by humans, and half were told they were controlled by computers. Within each group, half were told the conversation was scripted, and half were told it was spontaneous.

Those who thought they'd watched two computers interact autonomously saw the scene as more eerie than did the other three groups. That is, natural-seeming social behavior was fine when coming from a human, or from a computer following a script. But when a computer appeared to feel genuine frustration and sympathy, it put people on edge, the team reports this month in Cognition.
Medical Robot Brief
Researchers at the ARTORG Center for Biomedical Engineering Research in Switzerland have developed a robot that can assist surgeons during cochlear implant surgery.
Wired has the low-down:
"We are interested in doing something with the robot that a surgeon is not able to do," says study co-author Stefan Weber. This thing gives surgeons superpowers, allowing them to "feel" through tissue by measuring how the drill bit's force changes against bone or flesh. All that precision means, for one, removing less bone to get to the inner ear.
Meanwhile, Robotics Trends reported on a new wearable medical robots system being developed as part of a EUR4 million European Commission-funded research project. The system includes an exoskeleton that fits over a surgeon's hands, smart glasses, and haptic feedback via the surgeon's fingers.

Science Robotics published an editorial calling for a classification system for medical robots based on their level of automation. Running from zero to five, the scale covers systems with no automation, such as tele-operated robots to as (the as yet non-existent) fully autonomous machines that can perform entire surgeries.
Elsewhere, Imperial College London announced plans to create a medical robot the width of a human hair, Inverse pondered which surgeries you could soon be getting from a robot, and SIngularity Hub ran a piece about nanobots designed for medical use.
'OutoBot' Washes, Paints Buildings
Researchers in Singapore have created a robot that's designed to clean and paint building exteriors. "OutoBot" (which uses an arm from Universal Robots ) is equipped with a camera and a spray nozzle that can shoot high-pressure water jets to clean or spray paint.
New Atlas notes that the bot doesn't do windows:
It consists of a sub-500-kg (1,102-lb) camera-guided robotic arm with six degrees of freedom, that's mounted on its own special gondola. That arm moves a spray nozzle back and forth across the building's surface, delivering a high-pressure jet of paint or water, and avoiding windows as it does so.
Since no painters or cleaners are required to be on the system's gondola, a team of two can wash or paint an exterior surface. Typically, these tasks require a team of five human workers.
PhysOrg reports:
Professor Chen I-Ming, Director of the NTU Robotic Research Centre who jointly led the development of OutoBot, said the project is an example of how the university leverages its engineering expertise to improve productivity, while enhancing worker safety.

"Our aim is to make the cleaning and painting of high-rise buildings easier, safer and more cost-effective," explained Prof Chen, who teaches at NTU's School of Mechanical and Aerospace Engineering. "By using spray painting over conventional roller painting, our robot is also more precise and efficient, minimizing waste and saving paint."
I wonder whether the team has plans to use the robot for a little "reverse graffiti"?



I'll be back next week with more news from the world of robotics. Until then, I hope you enjoy these videos and links!



Amazon Prime Air Drones On Display at SXSW 2017 (Drone360)
How Baidu Created 'DeepVoice,' Its Incredible Text-to-Speech Algorithm (Inverse)
AI And Robots To Make Offshore Wind Farms Safer And Cheaper (Solar Thermal Magazine)
Niryo One Robot Kickstarter Aims at Research, Hobby Market (Robotics Business Review)
ABB sells its first ever industrial robot manufactured in the US (Robotics & Automation News)
Will the adoption of cobots herald a new human and machine collaboration? (IT Web)
DMBH, maker of the world's first digital putting trainer (KBS World Radio)
The 'robot lawyer' giving free legal advice to refugees (BBC)
A defective robot killed a woman, a lawsuit claims (USA Today)
Teaching Robots How To Trust (TechCrunch)