Start Production Faster—and Happier—with Eugénie Lachance!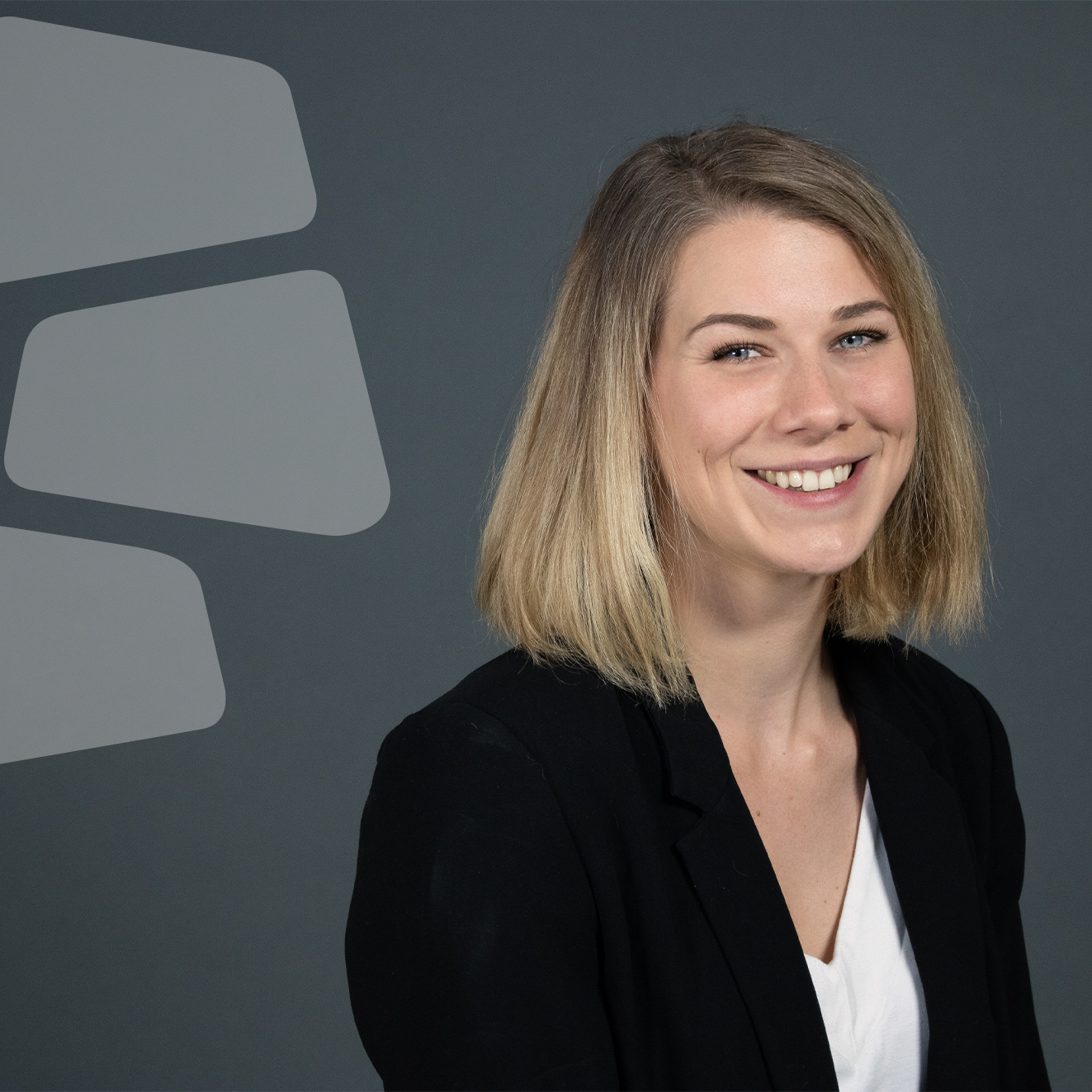 by
Romy A Letourneau
. Last updated on Feb 21, 2019 11:10 AM
Posted on Feb 20, 2019 11:54 AM. 3 min read time
As our Inside Sales Specialist for Central Europe, Eugénie Lachance's kind and caring nature are tremendous assets to her work at Robotiq. She uses her creativity and astute attention to detail to help manufacturers start production faster, all with a great sense of humour and a smile.

Eugénie Lachance

Inside Sales Specialist, Central Europe

"If you don't like something, change it. If you can't change it, change your attitude." —Maya Angelou

Joined in: 2018

Describes self as:

Loving Parent, DIY Master, Real Foodie
Greatest strengths: Love, Fairness, Sense of Humor
Meet our EuRobotiq Team - The interview
How did you start working with Robotiq?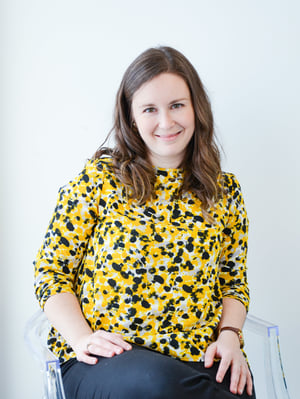 When Andréanne Pichette (from Robotiq's Human Resources department) first contacted me, I was still working in the sports equipment manufacturing industry; she wanted some custom cycling jerseys made for the Robotiq team. I thought it was so cool of the company to do that for their employees, and to encourage colleagues to be active together. Since then, Robotiq remained at the back of my mind, and later, during my second maternity leave, I decided to apply for the Inside Sales Specialist position!
I was so happy to join the awesome Robotiq team and be part of such a forward-thinking company.

What do you work on? What does that mean for the world?
On a daily basis, I help Central European manufacturers implement automation solutions in their factories. I always try to see situations from our customers' perspectives and pay close attention to their needs, because this lets me suggest the most efficient paths toward automation (and thus, production). Another part of my job is serving as a support coordinator for Central European Robotiq partners. I love this part of my role because I care a lot about helping partners make their clients happy.
What are your biggest values?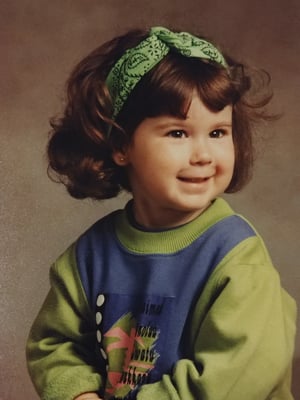 My family is the most precious thing in my life. I have two kids, I feel very lucky to have them, and I want to be the awesome mother they deserve.
I'm a positive person. I try to see the good in every situation, and of course, a touch of humor always helps; this approach has served me well in every area of my life.

What do you do when you're not working?
I really enjoy running. I started running more ambitiously during my second maternity leave because it was a way to make some time for myself. I use my runs to think about life and weigh important decisions.
I'm also very creative: I always have ideas for new projects, from revamping old picture frames to drawing a unicorn mural for my daughter's room. Finally, people who know me well also know I'm very good at… online shopping! I love taking the time to find the best deals for everything I need.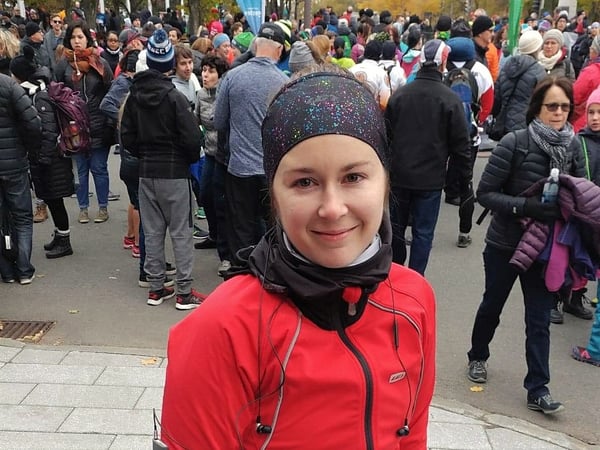 Eugenie at the SSQ marathon of Quebec City!
Let's meet !
Eugenie is one awesome Robotiq teammates among many others. Want to meet them all ? Read more about Meet the Team !