RUC 2018 Day 0: Robotiq is In The House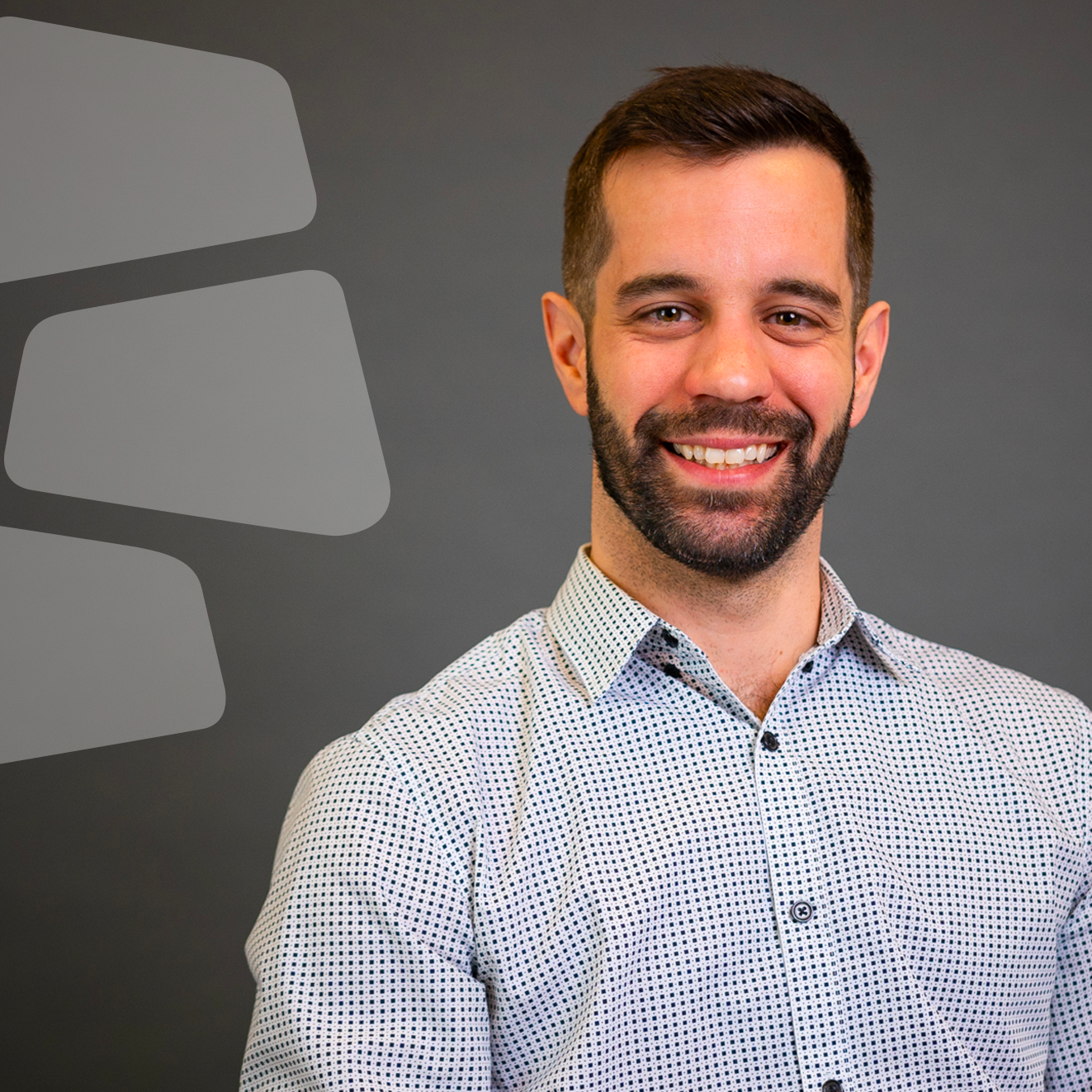 by
David Maltais
. Last updated on Sep 05, 2018 5:01 PM
Posted on Sep 05, 2018 7:00 AM. 4 min read time
This is it! After a long but funny day, the Robotiq team made its new home into the historic Voltigeurs de Québec Armoury, downtown Quebec City. As the RUC 2018 starts in a few hours time, let's take a look at the final preparation that kept our team working until late last night. One task in particular needed a immense amount of effort: Building the robot programming challenge in the main drill hall.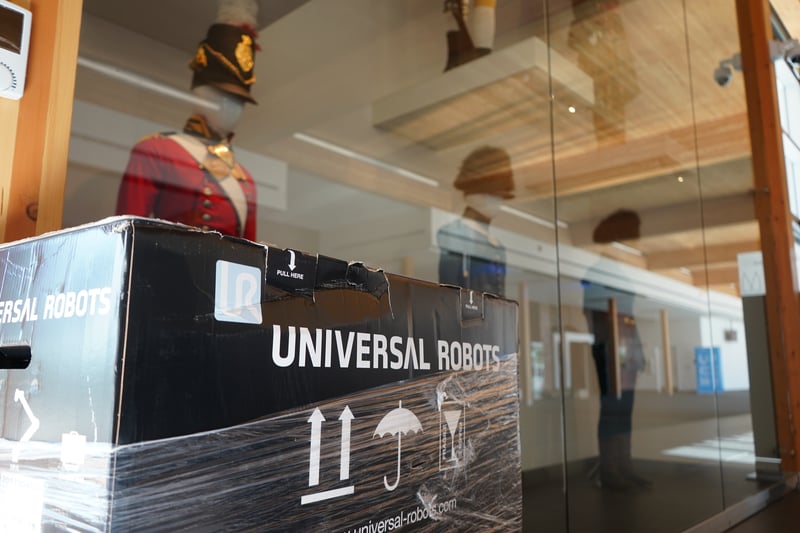 Historic uniforms and robots, here we are!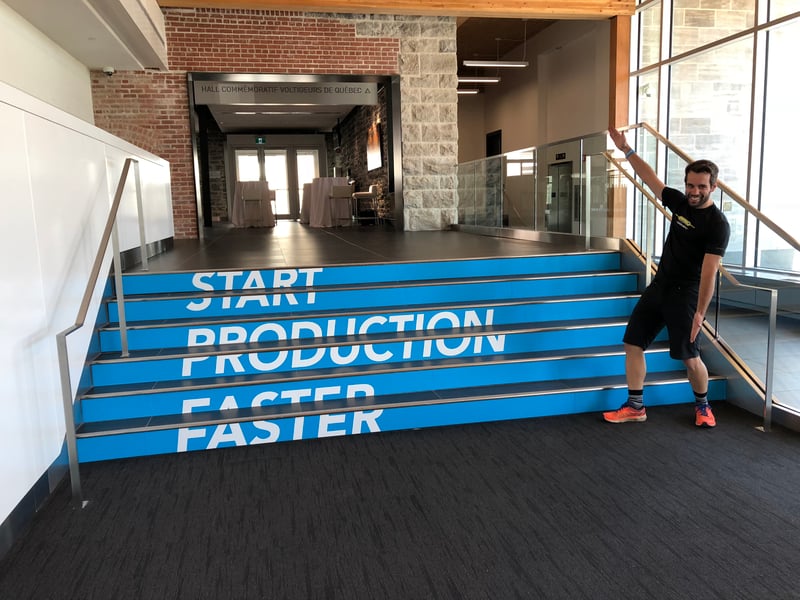 Start Production Faster, larger than life! Here's the theme of this year's RUC, and also the theme of today's huge task honestly!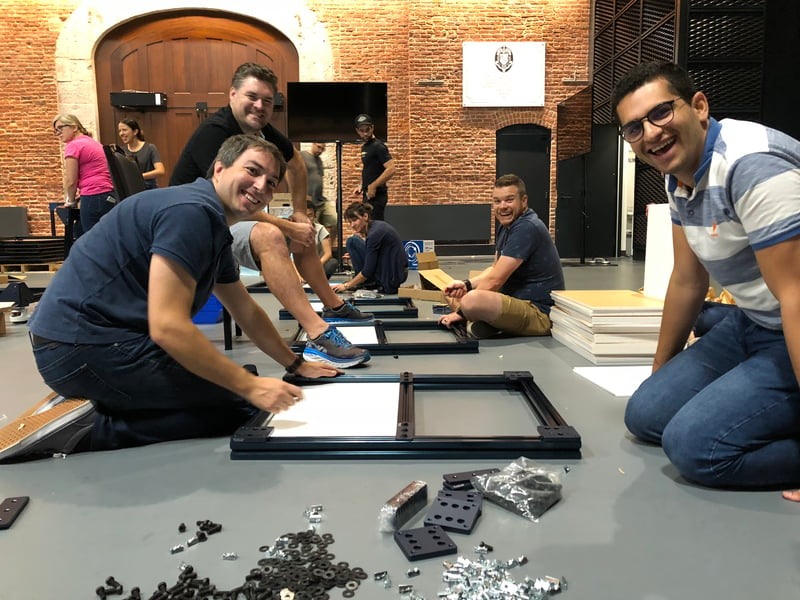 It all started right on the floor, building Robot stations, thanks to our sponsor Vention
Smiling times
Now let's thanks our volunteers by showing the best smiles and getting you to know them a bit more!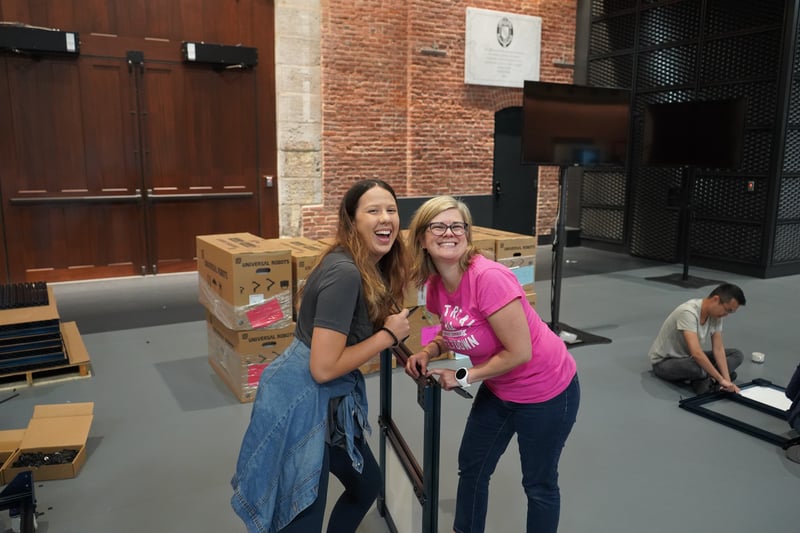 Amanda from marketing and Cathy from Sales!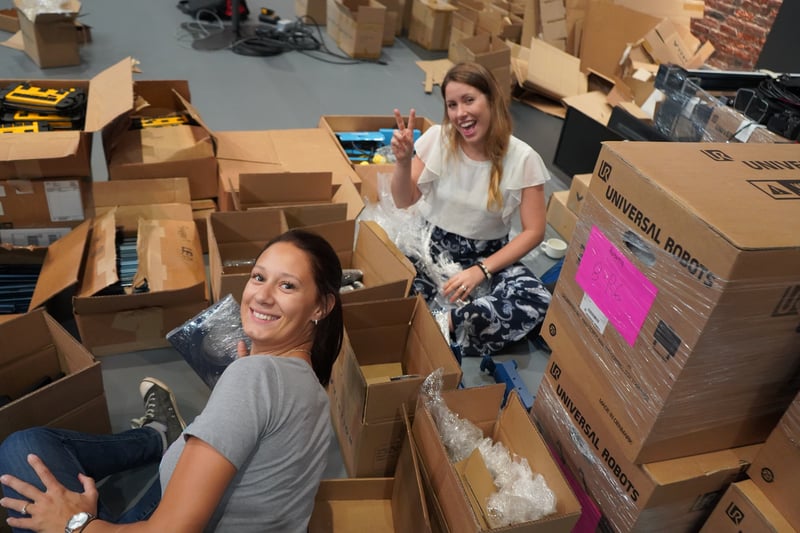 Jessie and Élisabeth from Sales!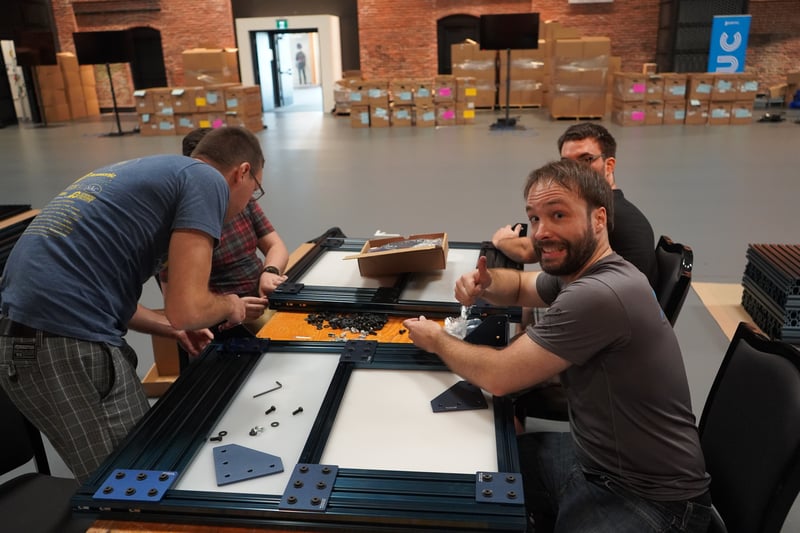 A really focused Pascal (Left), hiding Nicolas. In front there's Renaud and another Nicolas, all from enginnering!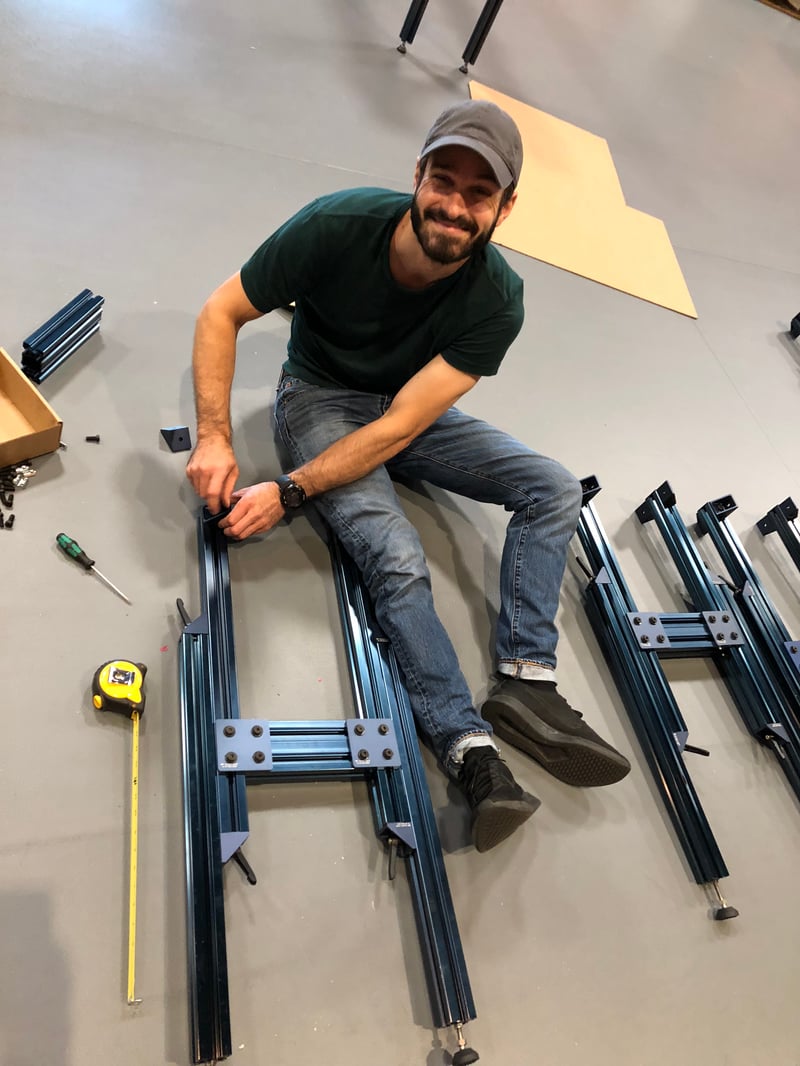 Another Nicholas! From Technical Support! We're nearly did not recognize him with his "hollywood star going to grocery store" cap!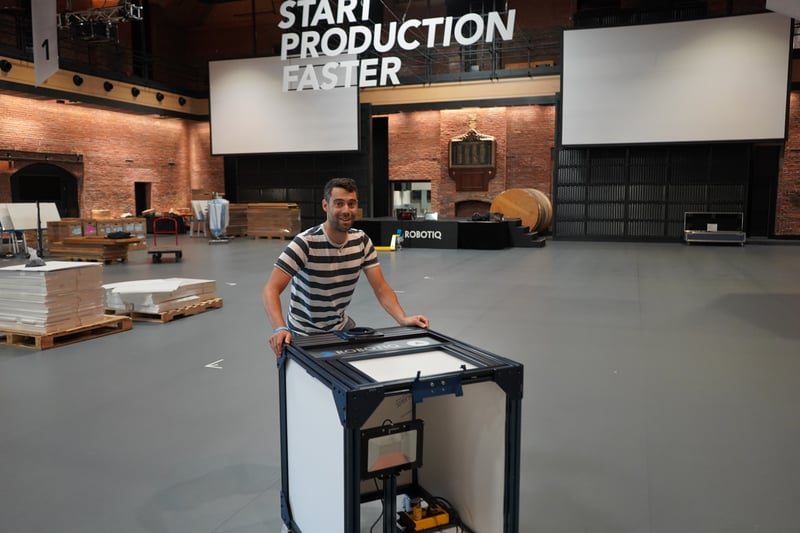 Ho! A first complete table! Delivered by none other than tech challenge organizer, Étienne Samson from Technical Support!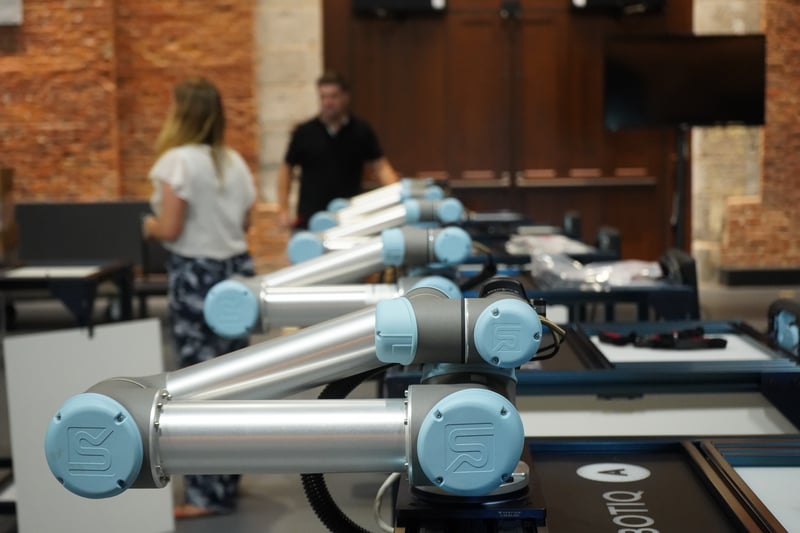 Well that escalated quickly.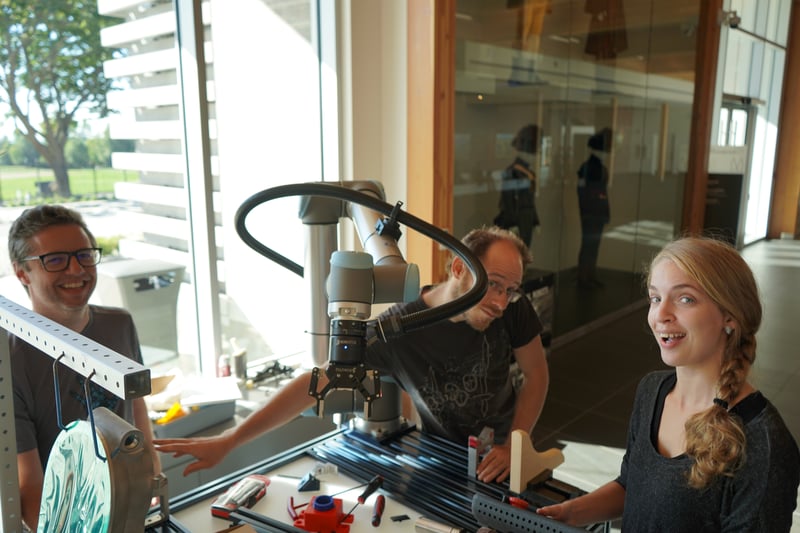 Outsite the main hall, some demos are being prepared, this one by Marco, Marc-Antoine and Annick from engineering!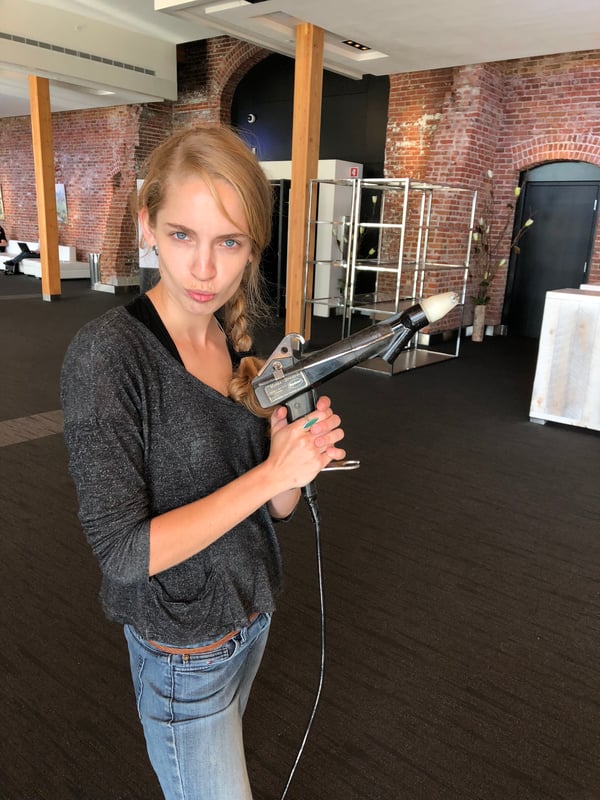 Gluing with a gun is a serious business!!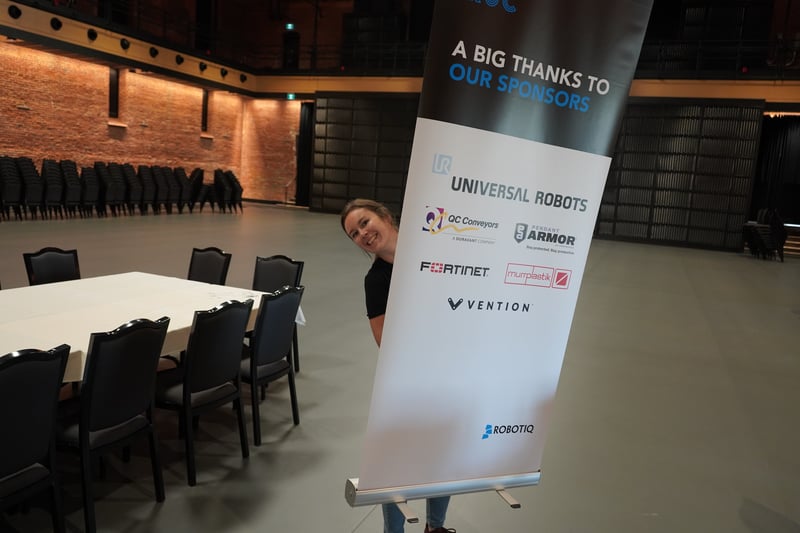 Sponsors! Eugénie from sales gives us a first view of the RUC 2018's precious partners...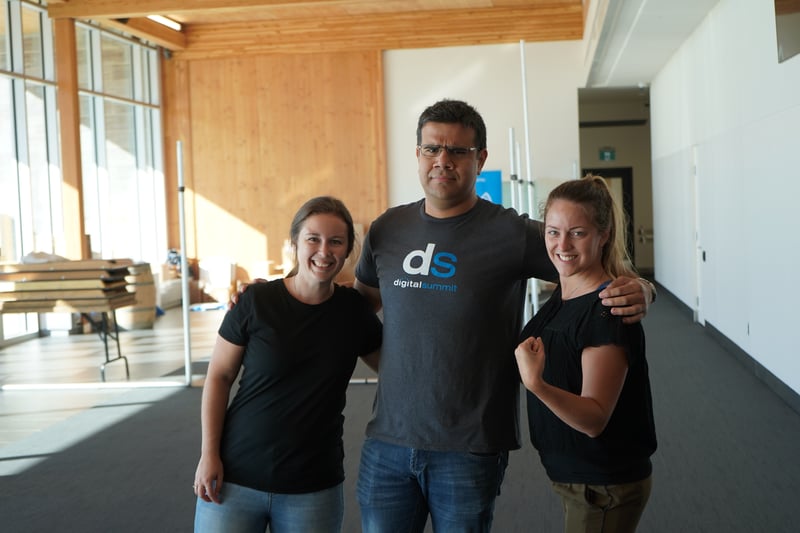 ... And she's back with her teamates, The famous "Ricardo from Pumpco" and Event organizer Fanny Borgeat, both from marketing!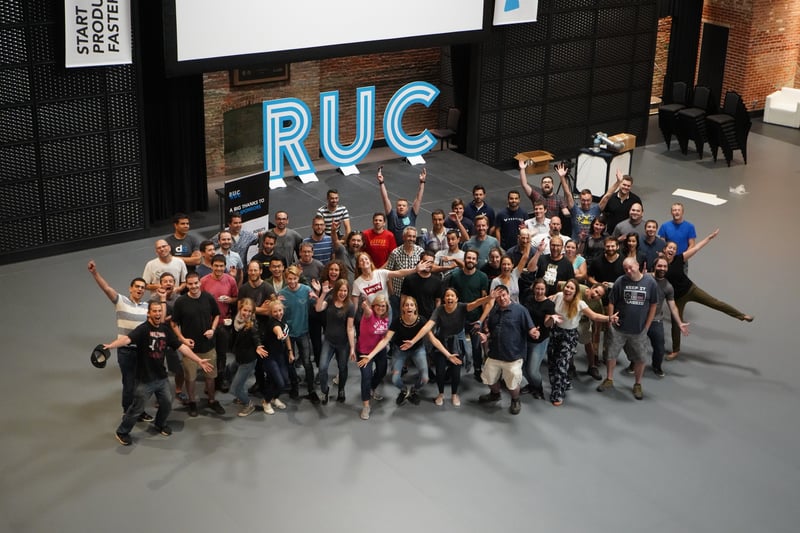 Thanks to all of those who help bringing the RUC to life. No matter the department, we all play for Robotiq!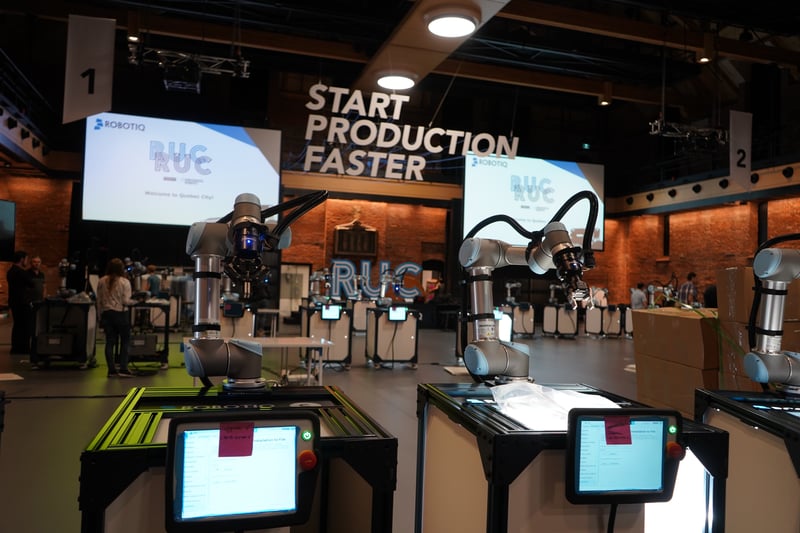 Lights down, time for our enginneers to start those Universal Robots.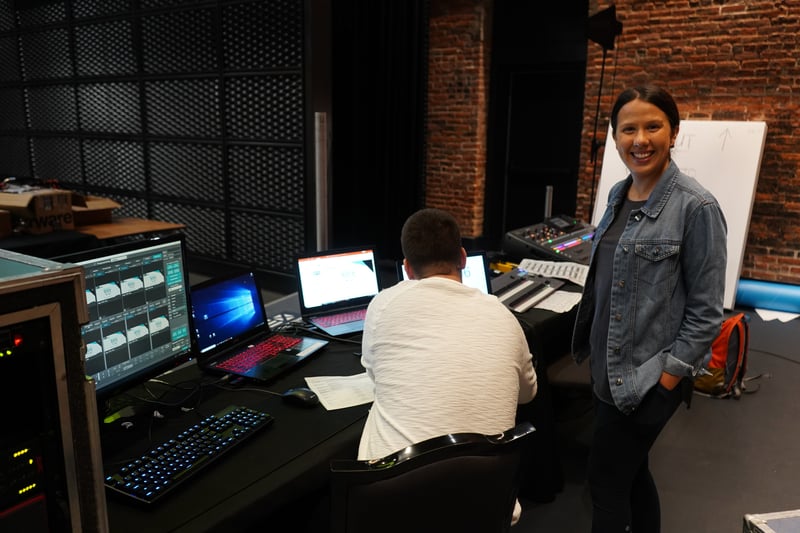 It's also time for Amanda to test all the event's presentations on the big screen...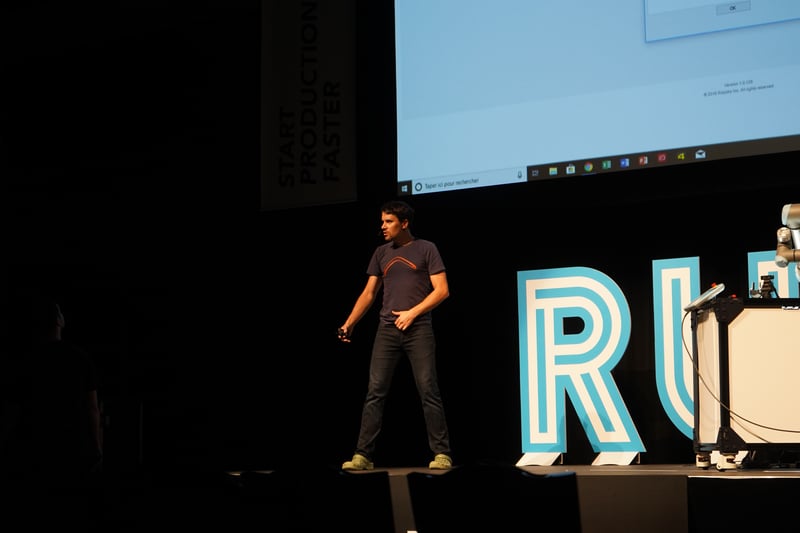 ... And time for Robotiq CTO Jean-Philippe Jobin to continue practice. Wonder what's gonna come out of this show? You have no idea!!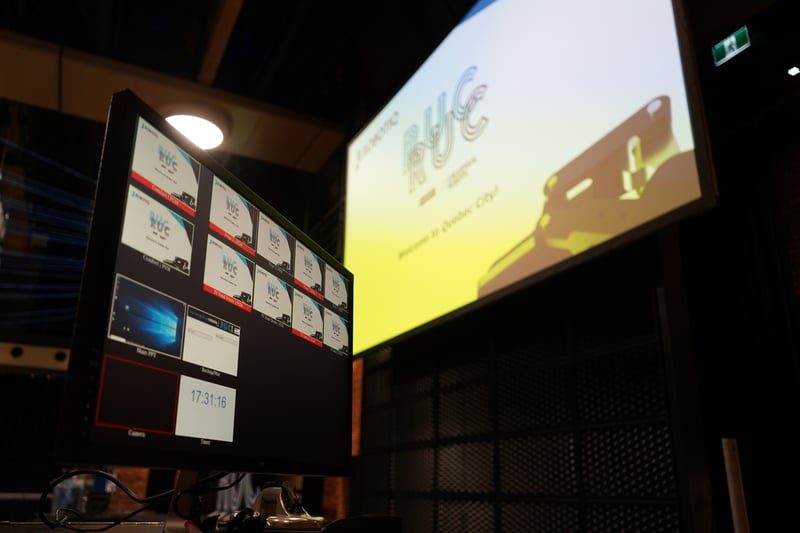 Robotiq User Conference 2018: Ready for imminent departure