Robotiq Gets Ready to Rock the RUC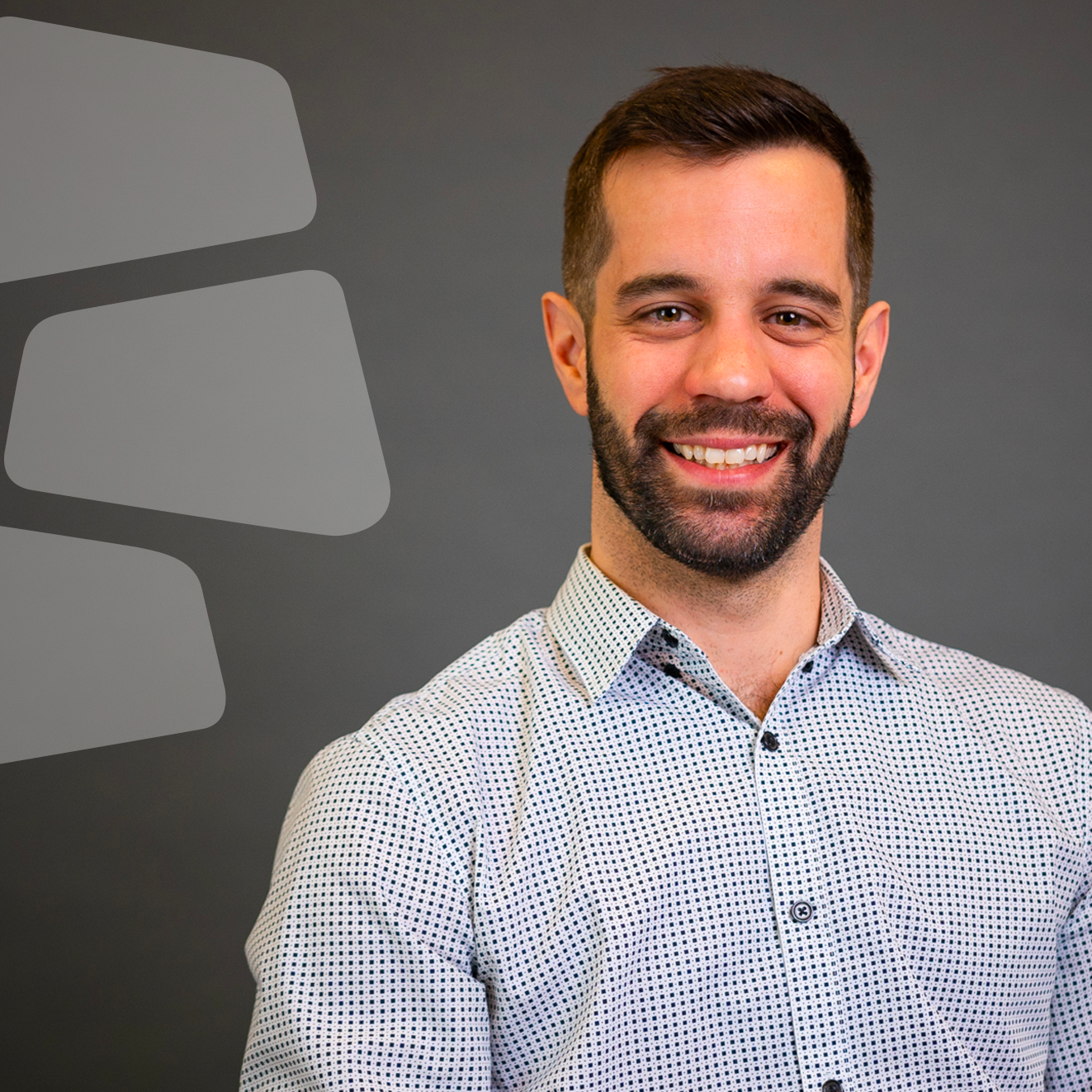 by
David Maltais
. Last updated on Sep 03, 2018 7:15 AM
Posted on Sep 03, 2018 7:00 AM. 1 min read time
The Robotiq User Conference 2018 is only 2 days away! For those who don't know what the RUC is, here's a recap of last year's event.
Now, how do we get this done? The whole Robotiq team has been working hard all summer and now, everything's is getting into place. Here are a few shots from last week's prep at the Robotiq head office.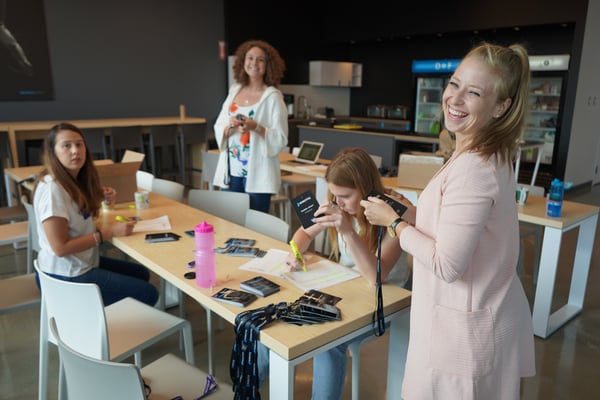 Our marketing dream team getting the hundreds of badges ready for next Wednesday.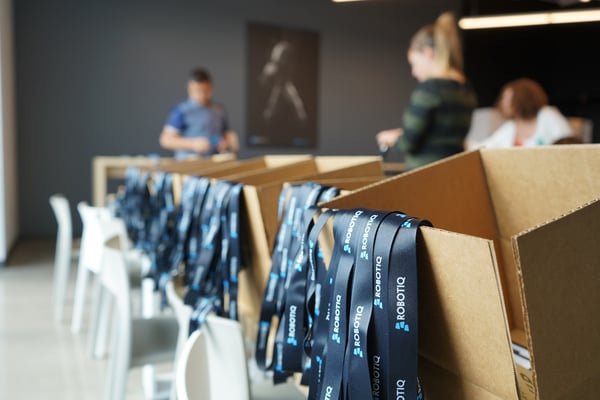 Signs of a wonderful event coming up.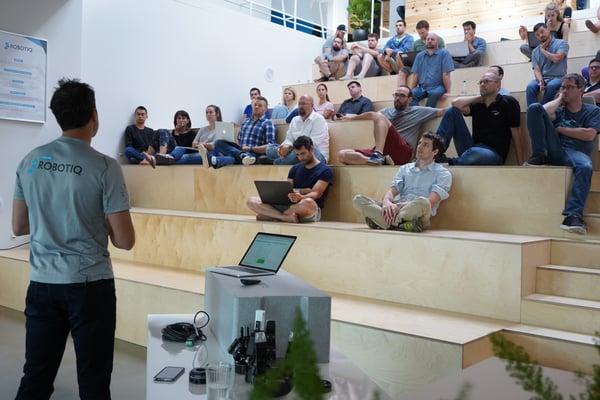 Robotiq CTO Jean-Philippe Jobin practicing his presentation and getting final feedback.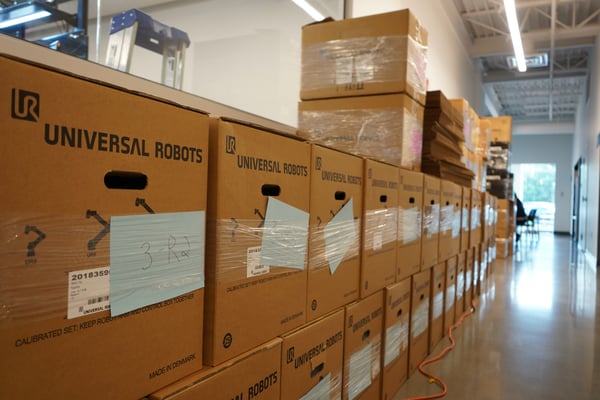 Universal Robots is the RUC's main sponsor. Those are some of the 60 robots that are about to be shipped to the event's venue.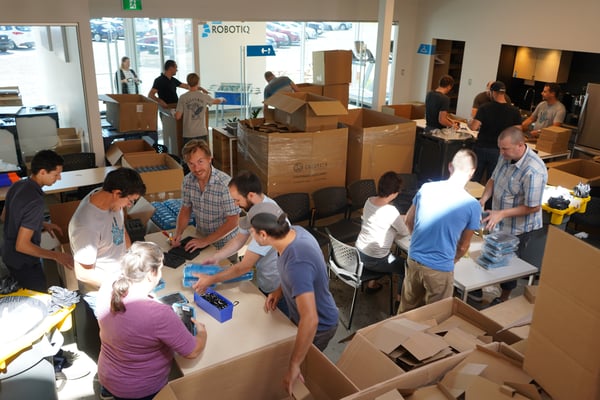 There is much more to pack! An army of volunteers are giving a hand so that we ship in time.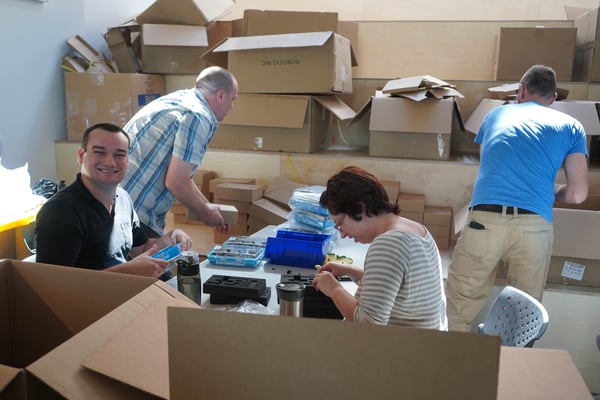 But it's so much fun anyway.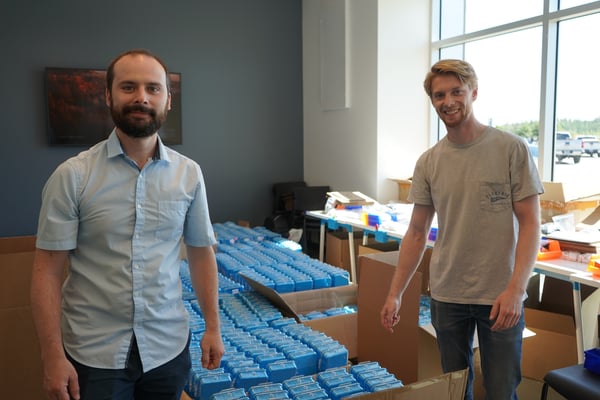 Behind this army of volunteers there's an army of blue boxes...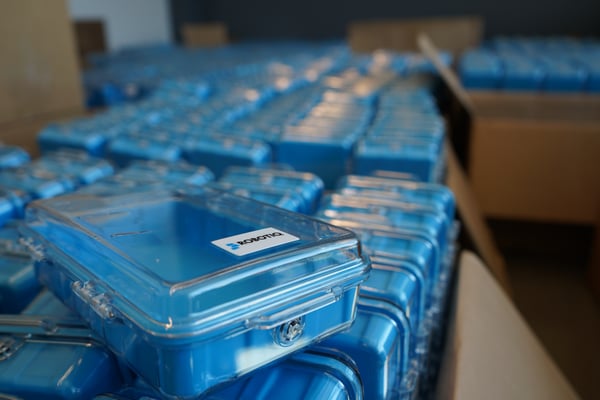 What are those blue boxes anyway? Follow the RUC all week to know the full story!