Vision Systems for Collaborative Robots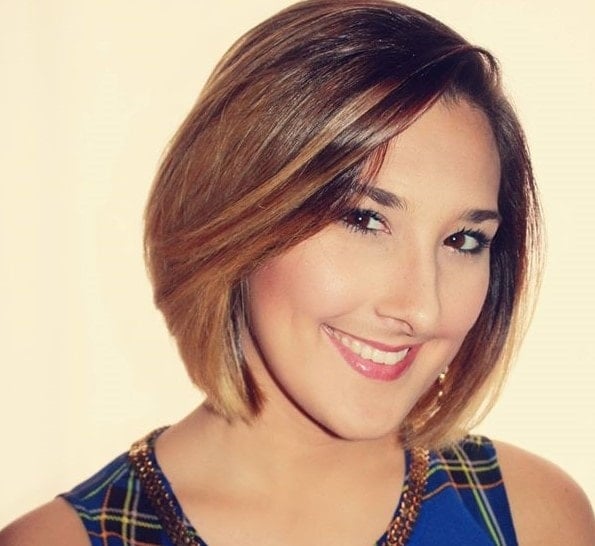 by
Mariane Davids
. Last updated on Jan 08, 2018 8:00 AM
Posted on Jan 08, 2018 7:00 AM. 2 min read time
Not all collaborative robots are created equal. For many of them, sight is not an ability they possess. That's all changing now, though, because vision systems are the wave of the future. We are here to discuss the free Robotiq eBook Vision Systems For Collaborative Robots.
Join us as we look at this book and what it offers for manufacturers and plant owners who are interested in implementing vision systems into their robotic solutions.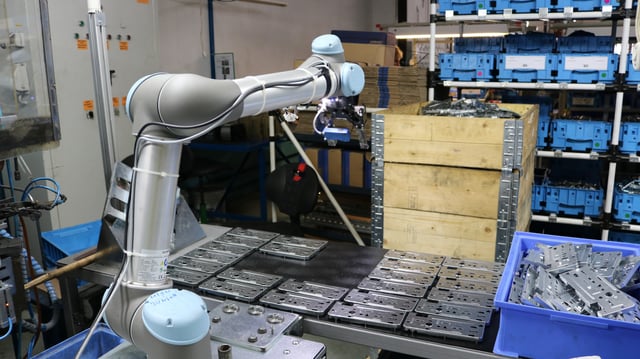 The Power of Vision Systems For Collaborative Robots
Until recently, robots were blind. The possibility of vision adds a lot to the tasks it can perform. Things like part inspection, checking specific features of a part, or adjusting the path based on feedback from the vision system all become possibilities.
There are three aspects of a vision system that will decide if it is easy or complex. The first, is capturing the image. There are a lot of factors surrounding this. For example, highly reflective metal parts can be distracting to the robot.
The second aspect is the analysis of the image. There should be a sharp contrast between the background and the object. If you need to find a 3D object in a 3D pace, things become more complicated. In short, sharp contrasts and easy shapes to recognize are ideal.
The third aspect is the vision data. Once you've found the part and located it, what do you do with this data? There are numerous factors that go into this, which the eBook details for readers.
From here, there are some applications and alternatives the eBook discusses:
Pick & Place
For this application, the eBook discusses fixtures, bowl feeders, conveyors, and vision systems. For vision systems, you have options that use both 2D and 3D scans. They each have their pros and cons. If you're switching parts often, vision is a smart decision, especially because you can save and adjust algorithms to meet the various needs of the situation.
Quality Control
This section of the eBook discusses CMM (Coordinate Measuring Machines), Eddy Currents, and Vision as options. Again, vision is a great option if you're on a production line where products need to be checked for simple presence. The camera can take a shot of the product as it leaves the conveyer belt, thus ensuring that quality if being ascertained for each piece of product that leaves the production line.
From here, the eBook discusses the various types of vision systems available:
● 1D Technologies
● 2D Technologies
● 3D Technologies
From here, the book discusses the terms associated with vision systems, the challenges one will face, and where to start.
Final Thoughts
Vision systems are an important part of any successful robotics integration. This is a truly comprehensive look at vision systems and everything associated with them. If you're looking for a definitive guide on this aspect of collaborative robots, then look no further. What vision systems have you used in the past? Let us know in the comments!