Introducing Robotiq's Guide to ISO/TS 15066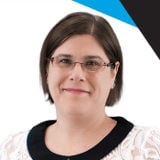 by
Karine Simard
. Last updated on May 18, 2016 1:25 PM
Posted on May 18, 2016 7:00 AM. 2 min read time
Collaborative robots have changed how we work. Because they are now working alongside us, and not behind a 6-foot fence, we need to rethink safety on the workfloor.

Then came ISO/TS 15066: the technical specifications on collaborative robots safety. The specifications are meant as an add-on to ISO 10218-1/2. Once they have matured the technical specifications will be included in the ISO standard.
This is all very nice. But what does it mean in the daily life of the factory? How does ISO/TS 15066 change how to organize the shop, and how to think about safety?
We have the answer: Introducing Robotiq's ISO/TS 15066 Guide: Making Cobots Safe on your Workfloor.
This new educational program aims to educate and help automation professionals build a safer workplace with collaborative robots. The program is made of 3 parts:
The Introduction to Risk Assessment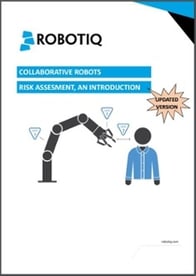 This ebook will help you become familiar with the concepts used in risk assessments: understanding the difference between risk impact and probability, how to classify risks, and strategies to get started with proper risk assessments in your factory.
ISO/TS 15066 Explained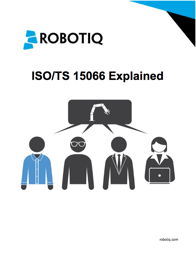 We interviewed members of the ISO Committee that wrote ISO/TS 15066 to get their input and provide more context to the document. This eBook will make this new technical specifications easy to understand. It covers the reason why it was written, how it affects the factories today, and why it's important. Even better, it explains the content of the technical specifications in the context of real-world scenarios you can relate to.
How to Perform an ISO/TS 15066-Compliant Risk Assessment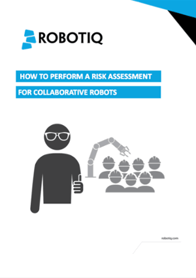 Ready to get started with improved safety with collaborative robots? This is your guide. This eBook explains each part of the document, how to fill it up, and why it's there. Follow the guide to perform those risk assessments and comply with ISO/TS 15066. This eBook also comes with an Excel template for you to use.