How to Get Started With Your First Collaborative Robots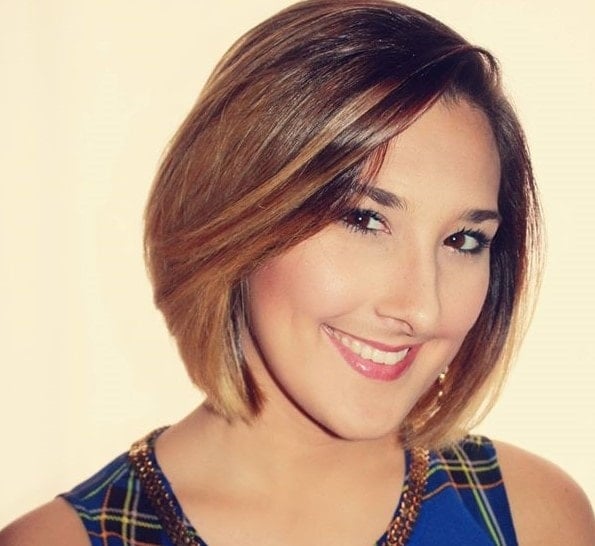 by
Mariane Davids
. Last updated on Aug 28, 2017 7:15 AM
Posted on Aug 28, 2017 7:00 AM. 3 min read time
Today's manufacturing companies depend on robots to keep things moving. Robots offer increased production, and the new collaborative robots ensure that people can work alongside their robotic counterparts, thus preserving jobs and increasing the quality of life for workers.These steps will help you better understand the process behind planning for and purchasing your first collaborative robots.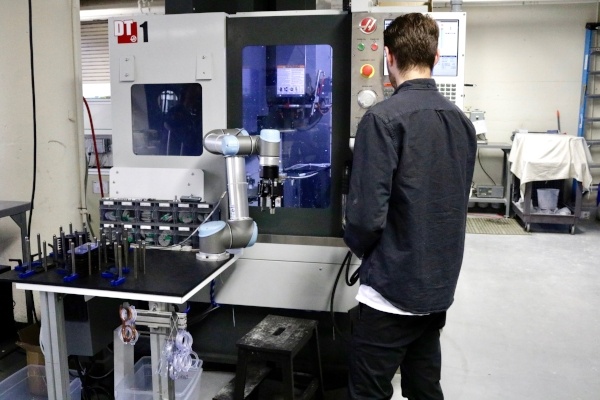 4 Steps Towards Getting Started With Collaborative Robots
While the journey towards collaborative robots is different for every business, the end result is the same: more production and better results. Here are four steps towards bringing these important team members into your manufacturing business:


1. Assess Your Needs
The first step on your journey, should be identifying problems and bottlenecks in your production line that are causing the process to run less smoothly than you would like.
These bottlenecks can create symptoms like backlogged work, causing people to wait on other aspects of the manufacturing. Furthermore, you'll also see increased stress related to tasks and processes.
It's important to first identify the root cause of the issue and create a flow chart that seeks to find the source of the bottleneck. Once you've identified the source of the problem, the next step is to see if the bottleneck can be improved with the addition of a robot.
If the application is something that modern robots can handle, and perhaps perform more efficiently and consistently, then the next step is to look at modern robotics specs to see what you'll need in your collaborative robot.


2. Look at Specs
Next, you should be looking at the capabilities that today's robots offer, and how they can meet the needs of your business. Consider these functionalities and specs to see if your needs can be solved by a robot:
● Payload - Consider the maximum load that you'll need robots to carry. Take a look at the weight of items in your manufacturing process and use this to inform the type of robots you're looking for.
● Reach - The next step, is to look at how far the robot will need to travel, and how high or low it will need to reach. Depending on the degree of freedom you need, you could look at 6-axis robots, or lower models depending on your specific needs.
● Repeatability vs Accuracy - The argument between repeatability and accuracy is a valid one. A robot with bad repeatability and bad accuracy is all over the place, while one with good accuracy manages to hit the mark more often. On the flipside, good repeatability and bad accuracy simply means a lot of consistent misses. A combination of good repeatability and accuracy is the ultimate goal.
● Ease of Programming - You should absolutely look at this aspect of your robot choice. It could result in you needing a programmer for the robot, but some robots offer simpler solutions like hand-guidance.
● Safety - Collaborative robots are known for their safety features, and while they follow specific guidelines, some have more technology than others.


3. Shop Around
Taking the information above into account, the next step is to start looking around. There are a lot of robotics companies that have risen to the occasion and started offering their own solutions. Here are some of the top options:
● Robotiq
● Rethink Robotics
● Fanuc
● Yaskawa
● ABB
● Universal Robots
Companies like Fanuc have sold over 400,000 robots worldwide. Manufacturers are embracing the concept of collaborative robots as time goes on. More companies are showing up to sell their unique brands, which is why it's important that you shop around for the best deals on robots and parts.


4. Create a Plan to Implement Them
Once you've decided on your robot of choice, the next step is to decide how you'll implement them into your work. This requires careful planning, and an understanding of how they will fit into the daily processes in your manufacturing plant.
It's important to review these things with your team, from the top to the bottom. This way the space and time can be planned out in advance and contribute to a smoother implementation.


Final Thoughts
Implementing collaborative robots into your manufacturing is an exciting prospect for any company. If you follow these steps, you'll find that the process is not only smooth, but also incredibly beneficial for your continued success.
How did you decide and implement your first collaborative robots? Let us know in the comments!