How to Get All the Synergies From Scaling Your Collaborative Robot Investments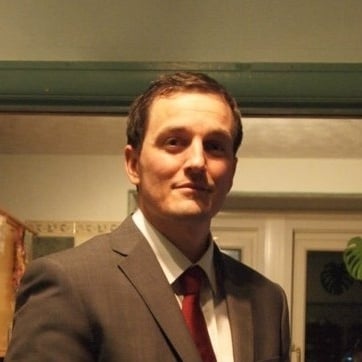 by
Marc Prosser
.
Posted on Nov 29, 2016 7:00 AM. 5 min read time
Adding one collaborative robot to your workforce is guaranteed to raise efficiency and your company's competitiveness, but what happens if you add 10? Or 20?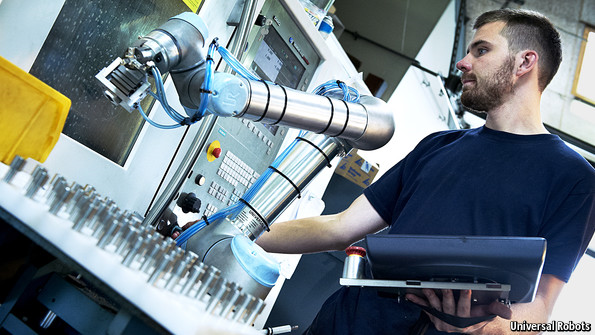 Will the benefits be directly proportional, something you can plot as a straight line on a graph? Might it actually be exponential, generating greater benefits the more robots you have?
The answer to these questions is that it depends – in large part on how well prepared your company is to take advantage of the potential synergies from scaling investments in collaborative robots.
The 'why?' of investing in scaling your fleet of collaborative robots starts with some impressive numbers.
A single collaborative robot can reach ROI in as little as 34 days, while also raising employee job satisfaction.
At the same time, many industries – and countries - are experiencing the onset of labour shortages. A situation that is likely to get worse in coming years.
In short, collaborative robots make economic sense, and deploying them at scale will help future proof your company.
Potential for Positive Disruption
A good illustration of the potential positive benefits of a successful scaling can be found in Price Waterhouse Cooper's 2014 report 'The new hire: how a generation of robots is transforming manufacturing':
"Industrial robots are on the verge of revolutionizing manufacturing. As they become smarter, faster and cheaper, they're being called upon to do more—well beyond traditional repetitive, onerous or even dangerous tasks such as welding and materials handling. They're taking on more "human" capabilities and traits such as sensing, dexterity, memory, trainability, and object recognition."
Robots in general, and collaborative robots in particular, are advanced by leaps and bounds.
Taking advantage of the potential in scaling collaborative robots in your company means making the promises mentioned in the quote above come true.
Predicting Future Standard Versus Peak Use
As mentioned in the latest installment of Robotiq's 'Getting Started' series of free eBooks, robot installation often happens during – or in anticipation of – peaks in demand.
While it can be a valid approach, it is far from the only way to deploy collaborative robots.
Employing a complete business strategy aimed at reaping all the benefits of collaborative robots should start by carrying out an analysis and calculation of how they can help maximize key indicators like long-term production output, employee satisfaction and revenue growth.
Such an analysis can also serve as the foundation for a clear step-by-step long-term strategy for how and when to deploy collaborative robots in your company.
Finding the Right Tasks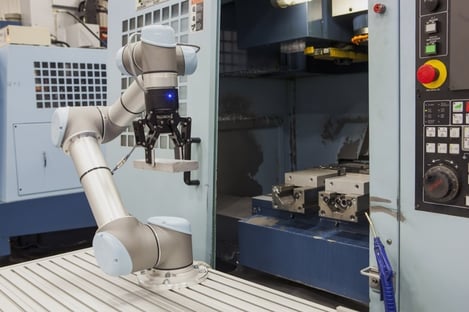 A core part of formulating such a strategy involves a detailed analysis of what tasks collaborative robots can perform – both now and what they will be capable of doing over time.
Robotiq has developed an infographic that presents what tasks are currently easy to automate via collaborative robots versus those that are difficult. It can serve as inspiration for looking at specific work tasks in your company, which could potentially be performed by robots.
It is worth noting that the various areas that are currently in the 'hard' category will gradually become easier for the robots, as they continue to evolve.
A possible approach that takes this into consideration is to create a list of tasks you would like collaborative robots to do and split it into segments. One segment is tasks that the robots should take on as soon as possible. The second is tasks that currently fit in the 'hard' category.
Keeping up with the developments in collaborative robotics will give you a good indication of when a task can be moved from 'hard' to 'easy', which is likely a good time to consider handing it to a robot.
Identifying the right trainers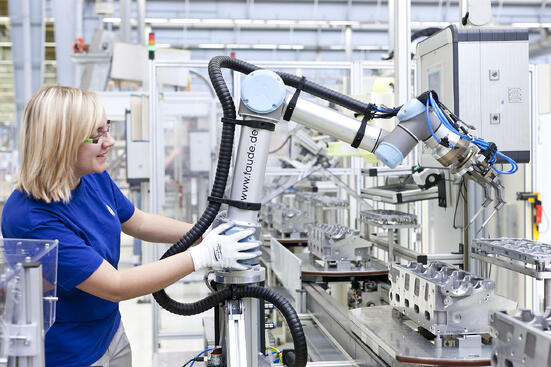 While collaborative robots have become so user friendly that it can literally takes just a few hours to learn how to program it to do basic tasks, this does not apply to all kinds of programming.
Scaling your robot portfolio also should include looking at what kinds of training will be needed for the employees doing the actual training / programming of them.
Follow the six S's
The next step involves the actual deployment of robots in your company.
There are a number of possible approaches to take to achieve this, but one of the best is the '5S + 1' methodology.
The 5S approach originally comes from Japan. It is aimed at improving specific manufacturing processes and make them as lean as possible.
The 5S's are: sort, set, shine, standardize and sustain. The +1 is 'safety'
In short, they involve:
Sort: Remove any unnecessary objects in the space where the robot will be set up and make the space free of potential obstacles.

Set: Create the optimal workflow for the robot. This includes setting up and programming it.

Shine: Make sure that you continuously keep the robots running by keeping the areas around them clean.

Standardize: Identify best practices and optimize your robots' contribution to the production line.

Sustain: Reiterate the steps above to continuously optimize workflows.

Safety: Establish best practices for safety and run risk assessments and safety training for employees who will work in proximity of the robots.
Read much more about it in the new Robotiq's third installment eBook series about getting started with collaborative robots, 'Scaling your robot capabilities'.