Switch to Collaborative Robots in Your Global Company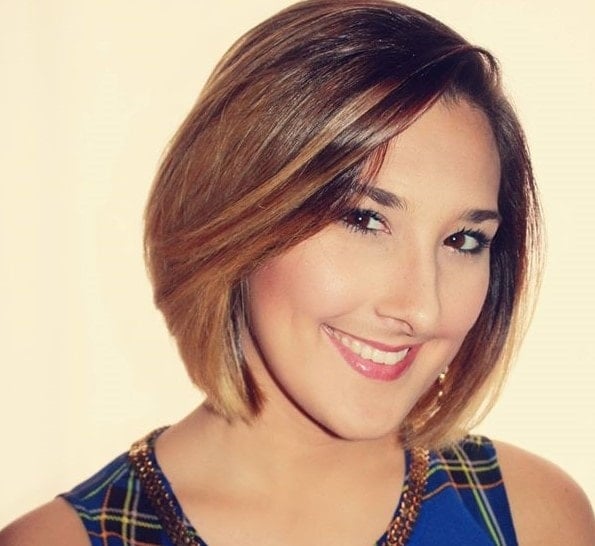 by
Mariane Davids
. Last updated on May 24, 2017 7:00 AM
Posted on May 24, 2017 7:00 AM. 3 min read time
To better spread the word about collaborative robotics, Robotiq has been creating a series of eBooks that are turning complicated matters into books that any business owner can read and understand the power that these kinds of robots offer for their business.
Join us as we look at the eBook "Collaborative Robots in Global Companies" and what it offers for manufacturers who are looking to make the switch to robotics.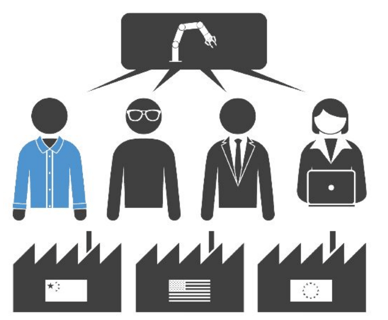 How Global Markets Are Embracing Collaborative Robots
The eBook opens with some compelling arguments for the introduction of collaborative robots. For starters, these robots are designed to safe for humans to work beside. This is an exciting prospect, because it opens up a lot of potential positions for these robots.
These types of robots have technology like sensors that allow them to avoid collisions by slowing down when humans are nearby. If an impact does occur, the machine immediately stops. They are also equipped with soft-impact designs that eliminate sharp edges and utilize rounder shapes.
Furthermore, collaborative robots have an impressive ROI, which justifies the cost for them initially. For global companies, making the argument for robots is a tough one. The eBook goes into detail on how this can be done in your company:


1. Build Your Team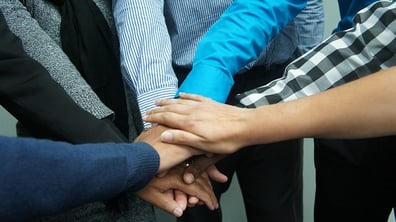 As you build your team, it's important to remember that each portion of the team is meant to integrate robots into aspects of your business in a safe, reliable, and satisfactory way. Keeping your goal in mind is important, according to the eBook. Whether you're improving productivity, agility, or something else.


2. Gather Information
The next step, is to post information for key people in your company to read. The eBook suggests topics like defining collaborative robots, sharing success stories, and providing FAQs that explain more about the topic.


3. Worker Morale

It's important to monitor your worker morale as you implement robots. Some workers may embrace the idea, while others could be put off by it. You should communicate this change to your team well before the robot shows up for its first day of work.
By being transparent and honest, workers won't have to assume the reasons for the robot's placement, and will be more inclined to accept it.


4. Target Top Applications
Start by getting people on your side by promising to replace boring and dull jobs. From here, examine the robot's capabilities and limitations. What can it do, and what is outside its purview? Tasks like pick and place, machine tending, and packaging are all great applications for robots in your manufacturing plant.

5. Safety First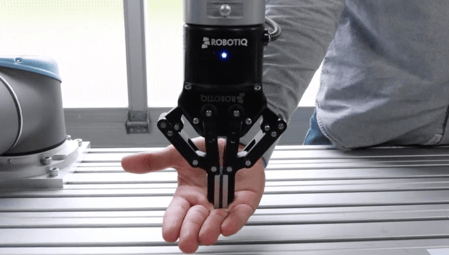 The eBook wisely mentions safety next. You should refer to the robot standards and perform a risk assessment before everything gets moving. You should establish boundaries and choose robots that are certified to be safe around humans.


6. Leverage Success
The final section of the eBook discusses the power of your success when using collaborative robots. Optimizing the robot's cell on the floor, sharing your success story, and leveraging the approval of workers on the floor are all great ways to utilize your success.
To read the eBook in its entirety, simply follow this link for a free download.