Automatica 2014 : Great Robotics Showcase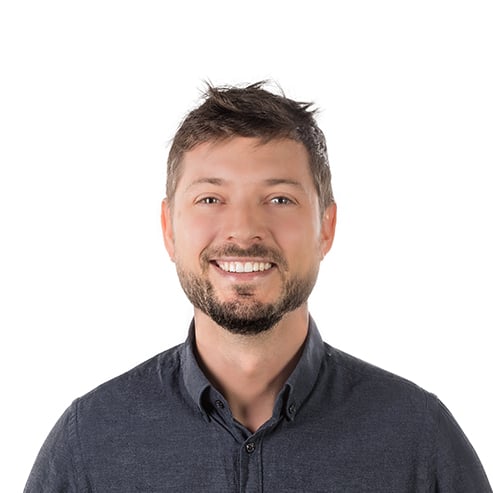 by
Samuel Bouchard
. Last updated on May 05, 2016 3:56 PM
Posted on Jun 10, 2014 2:40 PM. 4 min read time
We're back from Munich where Robotiq presented our products at the Automatica 2014 fair. Automatica is a event that gathers a lot of robot people from around Europe and even further afield. Here are some takeaways from this always interesting event.
High Robot(icist) Density
There are studies on the robot density of different countries, represented by the number of robots per human worker. What about roboticist density? While at Automatica, you get a feeling that a lot of people work in robotics in that region. There seems to be a critical mass of robot makers, open minded system integrators, researchers and end users to create a truly dynamic robotic sector.
By talking to visitors, your realize that automotive is highly predominant here, more than at Automate for instance, where the industries seem much more varied.
One of the organizations at the forefront of German (and worldwide) robotics is the DLR (Deutsches Zentrum für Luft- und Raumfahrt). This year, we could truly appreciate their motto which is: "Knowledge for tomorrow", as some of their spin-off technologies (KUKA iiwa) and alumni (founder of Gomtec) where predominant on the commercial side of the exhibit.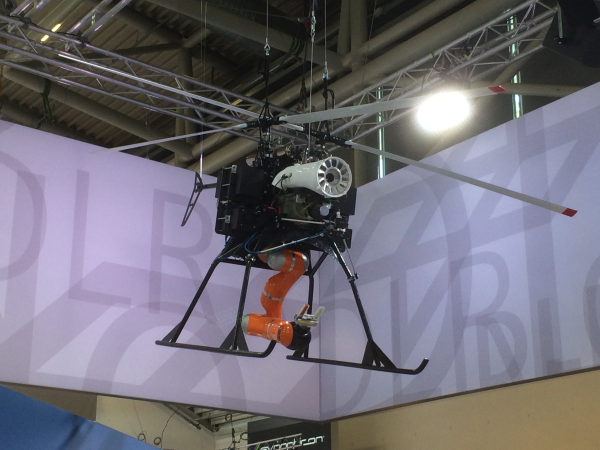 One of several robots shown by DLR
Collaborative Robot Frenzy
We've been talking a lot about collaborative robots recently and to me, Automatica 2014 will be remembered as the show where these robots became mainstream, taking a lot of floor space in the robotic exhibit.
KUKA playing in their home town stated clearly 'We intend to be the leader in collaborative robots' by showing only their iiwa in their main booth. Their more traditional robots were in the Reis (in which they recently invested) and other partners' booths.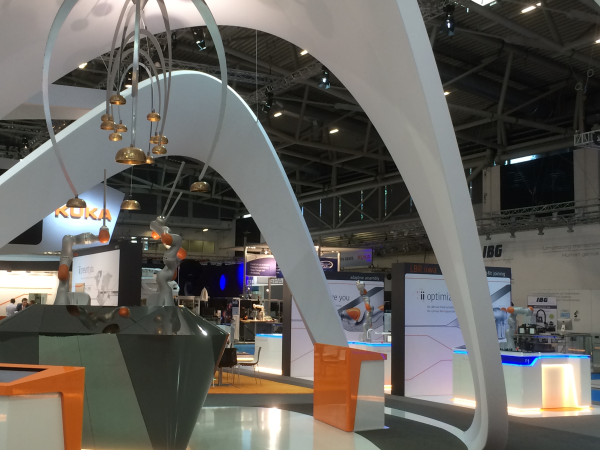 KUKA's focus at Automatica 2014: iiwa
Universal Robots used the show to release their collaborative robot version 3.0 with enhanced safety features. From the outside, it looks exactly like the previous version, apart from a little TÜV logo on a sticker. In fact, their booth also looked exactly like the one they had two years ago at the show. UR keeps moving forward with razor sharp focus, keeping it simple and building on their earlier successes.
Roberta from Gomtec is a newcomer that got a lot of attention. For those who know the iiwa and the UR, Roberta falls in between in terms of pricing and capabilities. This collaborative robot was originally designed for medical applications so the team with great mechatronic skills clearly knows about robot safety. The robot platform was at the right level for a technical demonstration, but it still needs some polishing up on the teaching / programming interface in order to move out onto the shop floor of small companies.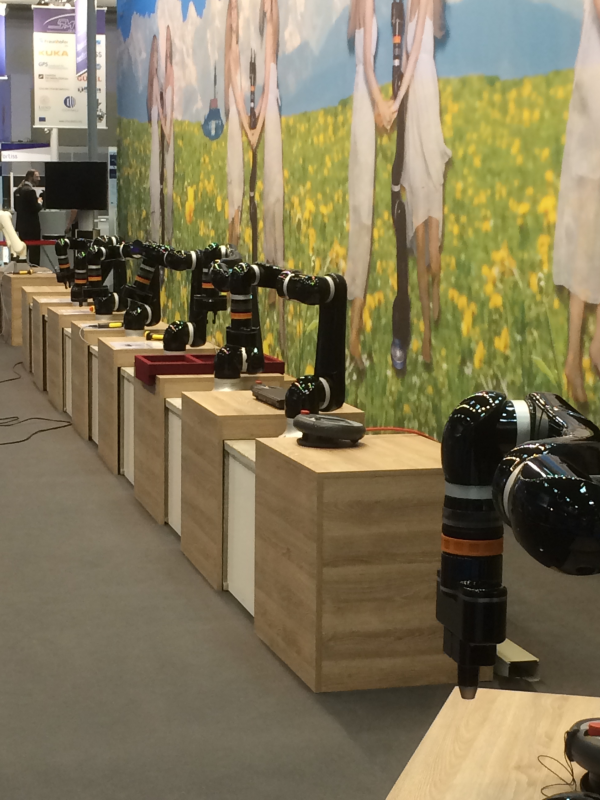 Gomtec's display of Roberta robots
Other collaborative robots were also presented by Mabi, Bionic Robotics and F&P.
Now that the large end users are interested in deploying collaborative robots, one word is on everybody's lips, especially in Germany: safety. Safety, safety, safety. It is a real obsession in the robotics industry and it is driving a lot of the effort. As with everything in this world, the last tiny percentages are very costly to get.
What's up with the Big Robot Guys?
All the big robot companies (Yaskawa, Fanuc, ABB, Staubli, Comau, Epson, etc.) had a significant presence at the show. Their booths were well attended even though most of their displays were not new. Apart from KUKA who made a bold statement with their iiwa exclusive booth, the big guys were more traditional. Still, they are companies with the workforce capable of innovation. Why does it take so much time? Think of ABB's Frida for instance, who's been at the demonstration stage for several years. Have they become too big or are they just wise and waiting for the right timing? Time will tell.
Robotics Industry Catching up with Research
It is very exciting to be in industrial robotics at this time. When we started the company in 2008, we were probably the only startup in the North American trade shows. Now, there are a lot of newcomers bringing energy and innovation into the industrial robotics marketplace. A few examples were our booth-mates Artiminds and Asyril, Synapticon, Empire Robotics, Intermodalics and Neobotix just to name a few. For most of these companies, as for ourselves, it's all about making it easy and fast to use or make robots.
Some of these companies offer products with capabilities close to what was presented in some of their research projects, illustrating that robotics industry is gaining momentum in creating new products quickly.
ROS is used under the hood in many of these companies and in some research projects that were presented. We're really starting to see Willow's vision of building an open source platform to speed up robotic deployment becoming a reality. Fraunhofer IPA was also presenting ROS Industrial in their booth.
Where are the Service Robots?
Automatica organizers wanted to give more space to service robotics, but in fact, service robots were a little off to the side in the exhibition. This is normal as most of them are smaller companies with smaller marketing budgets. Also, the show is highly focused on manufacturing so it is not a good venue for all service robot companies. It will be interesting to see how the new 'service-like' robot platforms take their place in future editions.
Europe to make some SPARCs in Robotics
On the first day of the exhibition, The European Commission and 180 companies and research organizations (under the umbrella of euRobotics) launched the world's largest civilian research and innovation program in robotics called SPARC. Here's a good article on the announcement. This program will inject billions of Euros to foster European competitiveness in robotics. We will all be looking forward to seeing the result in the upcoming Automatica!