White Paper: Flexible Automation of Machine Tending Operations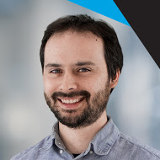 by
Nicolas Lauzier
. Last updated on Apr 02, 2019 11:49 AM
Posted on Sep 10, 2012 4:45 PM. 1 min read time
Manufacturers doing machining are getting to a point where they need to automate machine tending: Statistics show that good machinists are hard to find and that it will not get any better in the years to come. So they want to get the most value of their skilled machinists. One way of doing this is having the machinists do the programming and the setups, then a robot do the loading and unloading of the parts.
For a lot of manufacturers, this is challenging because blanks can have different sizes and the machined parts can have any shape. This is one reason why several integrators and end users looked at taking advantage of the Robotiq Adaptive Gripper flexibility to handle a wide variety of parts. Still, precision of the machined parts must not be compromised.
You can see above a video of a study done in collaboration with ETS, a technical university based in Montreal. The work presents a robot control approach that can leverage the features of the Adaptive Gripper and the precision of the lathe tooling to obtain a flexible and precise robotic machine tending cell. The control uses compliance mode available today on most industrial robot controllers to enable free movement along given tool axis while maintaining constraints on others. Experiments were done on a cylindrical part turned back to back in a lathe. The part precision obtained by the robot was compared by the precision obtained by a human machinist. It is shown that the proposed approach could be used as the basis for flexible and precise robotic machine tending.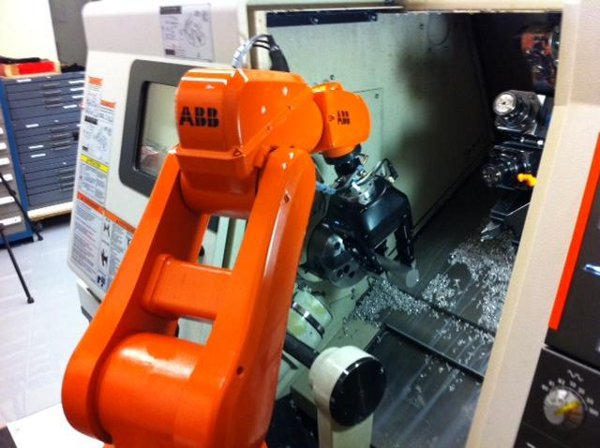 A robot feeding a CNC lathe using a 3-Finger Adaptive Gripper
A white paper, which contains the experimental procedure and the detailed results, can be downloaded here.