10 Reasons Machine Tending Automation is Now Easier Than Ever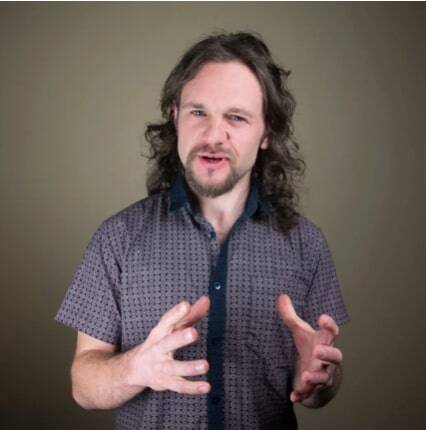 by
Alex Owen-Hill
. Last updated on Jan 24, 2023 3:37 PM
Posted on Oct 07, 2022 1:45 PM. 5 min read time
In the manufacturing industry, robotic machine tending has long been seen as difficult and complex. It takes a lot of skill and experience to automate the task of loading and unloading a CNC machine.
This perceived complexity of machine tending has been a deterrent for many businesses. Robotics also seems like an expensive investment, as it requires you to purchase new and specialized equipment.
Over the past few years, machine tending automation has become a lot simpler to use. Thanks to the advent of collaborative robots — and, more recently, robotic application kits — you no longer have to worry about dealing with the complexities of robotic technology.
All you need is an understanding of the basics and you're good to go!
Here are 10 reasons why machine tending automation is now easier to use than ever…
1. Robotic technology is easier to use
Thanks to the continuing advancement of robotic technology, machine tending automation just keeps getting easier and easier to use.
For almost all of industrial history, machine operators have had to tend CNC machines manually. Robotic machine tending has been a solution for many years, but the technology has been restrictively complex, especially for machinists who don't often have robotics experience.
In recent years, robots have become so easy to use that even machinists with no robotics knowledge can use them.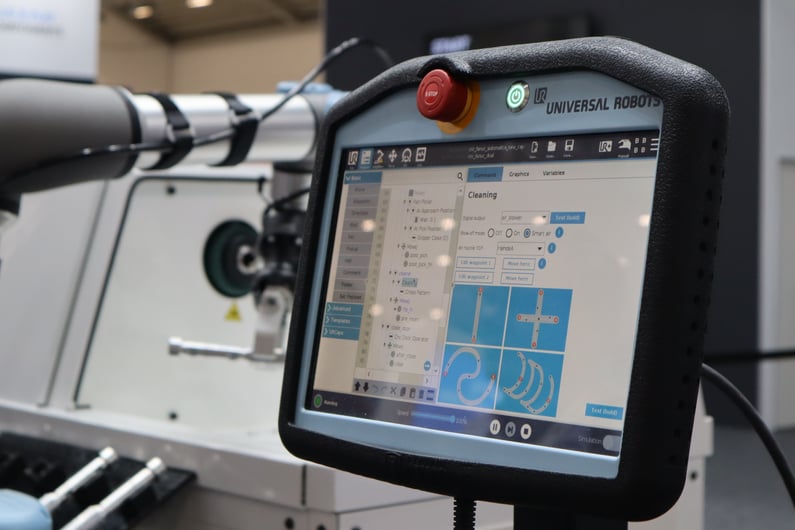 2. Systems can integrate with any CNC machine
One problem with conventional machine tending solutions is that they require a lot of customization and complex programming.
Traditional robotic integration methods involve interfacing with the CNC machine's communication protocols. This can be difficult to implement, particularly for older machines that weren't designed with automation in mind.
New automation solutions, like the Robotiq Machine Tending Solution, can interface with almost any CNC machine as it uses non-invasive integration.
3. Robot programming is no longer an elite activity
Many people believe that robot programming is difficult and requires a lot of experience. In the past, this was true… but not anymore.
These days, programming robots for machine tending tasks is now easier than ever before. With the programming wizard provided in a robotic application kit, users just need to select a few properties of their task and the program will do all the complex programming work automatically.
4. Plug-and-play application kits simplify everything
A recent development in robotics is plug-and-play application kits. These contain everything you need to deploy a robot to a particular application.
An application kit will include components such as the robot arm itself, the controller, additional hardware (such as that required to interface with the CNC machine), and all necessary software.
An example of such an application kit is the Robotiq Machine Tending Solution.
5. Robots are more affordable than they used to be
Robots are increasingly becoming more affordable, which is opening robotic automation up to more new users. Companies that wouldn't have been able to afford machine tending automation in the past can now access it easily.
With more people using robots, this is making them even more affordable as economies of scale come into play. This virtuous cycle is likely to result in ever-increasing numbers of robots being deployed across industries.
6. You have better access to support and training
One thing that makes any new technology easier to use is plentiful access to high-quality support and training. While some people still think that robots are difficult to use, with the right support and training, they can be extremely user-friendly.
Resources like our free Robotiq eLearning platform reduce a lot of the friction traditionally associated with robotic integration.
7. There are many success stories to learn from
When you are considering investing in any new technology, it can be extremely helpful to hear the success stories of others who have used the same technology.
With collaborative robot machine tending, there are now plenty of helpful success stories you can view. These can help you see how others have applied robots to their CNC machines.
You can find some stories in our Case Study library and even more in the DoF robotics forum.
8. The payback time is impressively short
One important factor for any new technology investment is the payback time — the time it takes for the technology to "pay for itself."
A shorter payback time often indicates that a particular technology will have a higher return on investment (ROI) over the course of its lifetime.
Collaborative robots often have an impressively short payback time compared to conventional automation. A machine tending cobot can pay for itself in just a few months.
9. You can implement automation gradually
Conventional automation was often an "all or nothing" situation — you either automated your entire workflow or you automated nothing.
With collaborative robots and modern application kits, you can start small by just applying machine tending to one CNC machine.
Once you have validated the automation approach with one machine, it's easy to copy-and-paste the robot cell to other machines in your facility. This allows you to gradually grow your automation over time.
10. Robotic technology is constantly improving
Over the last decade, we've seen robotic technology becoming easier and easier to use.
With these advancements, we've seen more and more people starting to use robots for their machine tending. Manufacturers in various industries have found robots to be a great solution to help them improve productivity, reduce downtime, and make the best use of their human workers.
Robotic technology is continuously evolving. With the arrival of application kits, like the Robotiq Machine Tending Solution, it's now easier than ever for new users to keep up-to-date with the latest developments.
So… which machine tending task could you automate?
What has been holding you back from automating machine tending? Tell us in the comments below or join the discussion on LinkedIn, Twitter, Facebook, or the DoF professional robotics community.