You Can Experience the #RUC2019 from Anywhere in the World!!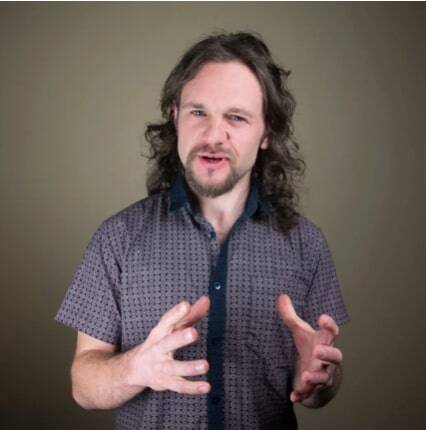 Just one week left until RUC2019! But, what if you're unable to attend? Here's how you can experience a part of the event from anywhere in the world. It's well worth it!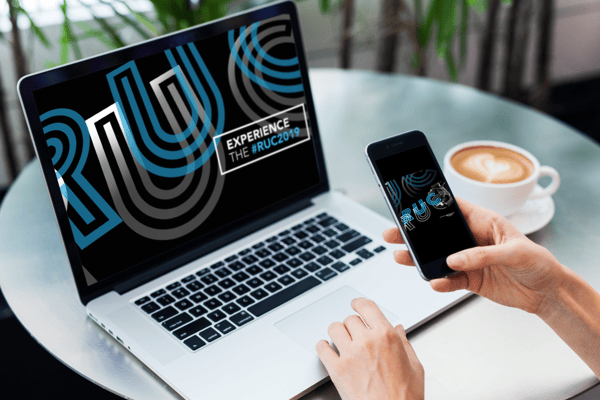 This year's Robotiq User Conference is set to be the best so far. There's only one week left to go!
On Wednesday the 4th of September, our attendees will be pouring into the spectacular, spacious Manège Militaire in Old Quebec. They will be getting ready to experience our newest set of collaborative robot trainings.
But…
… what if you're not going to be there?…
… are you feeling a bit left out?…
Don't be!
This year we're doing something that we have never done before at RUC. We're adding a whole new enhanced online experience. We're calling it #RUC2019 (because, you know, hashtags) and it's free to join.
Not invited? Not a problem! Grasp the spirit of the event—Experience the #RUC2019
Here's why you should join us at #RUC2019, what it will involve, and how you can sign up.
Why join us at #RUC2019
I know that the online versions of in-person events can sometimes be hit and miss. Sometimes they just make you feel like you're missing out. You get glimpses of the day, but not enough "meaty content" (or your favorite meat-free alternative) to make it feel worth your while. #RUC2019 is not going to be like that — we're going to give you the best first-hand experience of the event that we can.
As we explained in our RUC 2019 introduction post, we needed to keep numbers low in the physical event so that the learning experience for our attendees is as good as it can be.
Of course, a virtual event can never match the experience of being there in person, especially with all the hands-on robot programming our attendees will be doing. But, we're certainly going to give you as much as we can!
At #RUC2019, we're combining live-streaming, social media interaction, live blogging and more to give you as many ways as possible to get involved throughout the two action-packed days of RUC.
If you followed our RUC live blogging coverage last year, you'll know that the RUC is a not-to-be-missed event.
If you're new to the Robotiq User Conference, you've got a lot to look forward to!
What to expect at #RUC2019
At past RUCs, we have kept you updated with frequent live blogs. Through our blogs we've brought you the sights, sounds, and stories of the event right to your email inbox (if you were signed up to the email notifications).
This year, we're still going to have the live blog posts… but we're also filling the online experience with even more!
Here are 5 things we are doing with the virtual event at #RUC2019:
1. Watch Online via live-stream
On Wednesday 4th, we've going to live-stream three of our panels and keynote speeches. You can sign up to these right now, using the instructions below.
How to sign up
It's easy to sign up to the #RUC2019!
All you need to do is go to the #RUC2019 homepage and click on the big button marked "WATCH ONLINE" under the fold. Check all the checkboxes to sign up for reminders for all the live events. Or fill in the form below:
2. The Social Wall
The social wall will be displayed on the main RUC homepage. This will be the hub of the virtual event and displays all posts with the hashtag #RUC2019
The social wall will also be visible for all to see here at the event in Quebec. All our attendees and amazing sponsors will not only see it but feed it themselves with their insights, so you online, can grasp the spirit of the event. When you get involved online, you're getting involved here too!
We'll be tracking the online event on Twitter, Instagram, Facebook, and LinkedIn. Whichever social platform you prefer, get involved at #RUC2019.
See below for a pro tip on how to get the most of this hashtag.
3. Live Blogging
Want to feel the atmosphere of RUC? Want to hear what our attendees are learning in their own words? Our live blogs are still one of the best ways to keep up-to-date with the event. We'll be posting several live blogs a day.
4. Email Alerts
Our live blogs are great, but you don't want to have to keep checking the Robotiq blog to see if a new one has been posted, right? You don't have to! We will deliver them direct to your email inbox if you've signed up.
5. On-the-ground attendee interaction
Who are the best people to give you a first-hand view of the RUC? The attendees, of course! We're making sure that the attendees here "on the ground" will get involved in the online event too (with a few fun contests and incentives). Their interaction means the online event will be an even richer experience.
Get involved with the #RUC2019 hashtag!
When should you log on live
We'll be busy here at RUC all day on Wednesday 4th and Thursday 5th September. Check out the agenda to see the whole event.
You can get involved in the discussion at any time at #RUC2019. However, you'll get the most out of the live streams if you turn up at the same time that they are happening.
Here are the times when the live streamed events will be happening on Wednesday 4th (times are in Eastern Daylight Time (EDT) as the event is here in Quebec):
9:00 AM – 9:30 AM — Welcome to the Robotiq User Conference By Samuel Bouchard, CEO at Robotiq — Samuel's talks are more than just your average presentation. Last year, he kicked off the 2018 event with a rallying call to the audience saying: "You guys have a superpower." How will he kick off this year's event, I wonder?
9:30 AM – 10:30 AM — Cobot Stories from Factories Panelists: Craig Zoberis, Fusion OEM / Jeffrey Werner, Procter & Gamble / Jarek Hyjek, RBC Bearing / Carlos Han, Smith & Nephew — This panel looks to be one of the most valuable discussions of the whole RUC2019. Our case study library is one of the most popular parts of the Robotiq website. This discussion will be like the case study library… but live! You can find out more about it in our post about this year's speakers.
11:00 AM – 11:45 AM — What's New at Robotiq? By Jean-Philippe Jobin, CTO at Robotiq — Jean-Philippe is another Robotiq speaker who always gives extra value with his keynotes. Last year, his live demo on the stage was both entertaining and (potentially) risky.
These live streams are not to be missed!
Pro-Tip
Has your computer you've got a second monitor? Or do you have an extra device with a screen (e.g. a tablet)?
Here's a tip — set your second screen up with the social wall on it (which will be on the homepage during the event) and keep it open during the day on the 4th-5th September.
This will allow you to stay current with the event in real time. The best discussions happen when you get involved in real time!
Whenever you see or hear something you like, send a message using whichever social platform you prefer, using the hashtag…
… can you remember what the hashtag is yet?…
… yep, I think we've mentioned the hashtag enough times now.
See you next week!