Who is Lean Robotics For?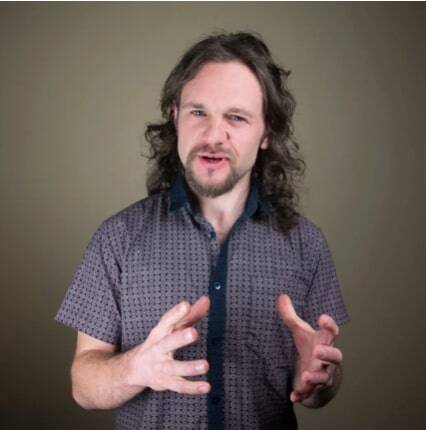 by
Alex Owen-Hill
. Last updated on Nov 06, 2017 8:00 AM
Posted on Nov 06, 2017 7:00 AM. 5 min read time
Is Lean Robotics for you? Who can use Lean Robotics? Here are eight examples of people who can use it!
Lean Robotics is a pioneering robot deployment methodology that we introduced just last month. It is designed to help people like you to quickly and effectively deploy robots to your applications by splitting the process into three phases: Design, Integrate and Operate.
But, how do you know if Lean Robotics is right for you? What type of people use it?
Although Lean Robotics is brand new, a lot of people are already very interested in it. Here are eight examples of people who are as excited about it as we are!
Eight Examples of People Who Can Use Lean Robotics
When we launched it last month at our first ever Robotiq User Conference, we hoped that people would be interested in Lean Robotics… and they were! Since then, many have downloaded a free copy of the book from LeanRobotics.org and the attendees at the conference were able to apply their learning at the hands-on 24 Hour Workshop Challenge.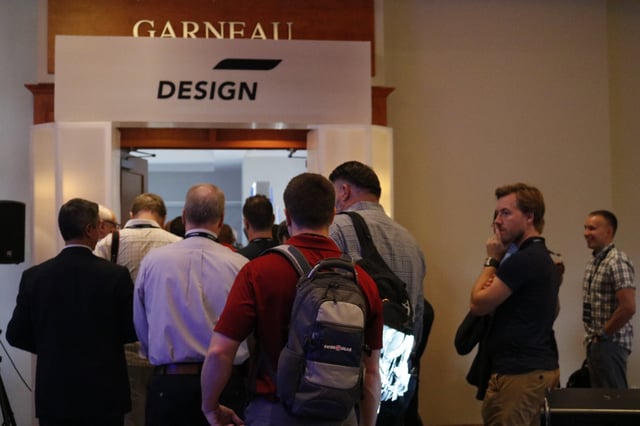 Engineers, managers and integrators enter the Design phase at the RUC!
Here are eight types of people who have already shown an interest in Lean Robotics.
1. Managers
As a manager, you are likely to be in charge of any move to use robots. Many different types of manager have shown interest in Lean Robotics, including product managers, business development managers and project managers. They recognize that Lean Robotics can make their lives much easier and help the robot deployment to run more smoothly.
"Small, flexible and able to work near humans, collaborative robots are gaining ground as a valuable tool in the manufacturing industry. But manufacturers that want to make the most of these robots need to guide their system design and deployment with principles that support collaboration between man and machine."
- Craig Guillot, Chief Executive
2. Engineers
Automation and manufacturing engineers are showing a lot of interest in Lean Robotics, and with good reason. Whether you are a manufacturing engineer in a company or an applications engineer for a systems integrator, you can benefit greatly from learning about the process and applying it to your robot deployment.
"Like lean manufacturing, lean robotics focuses on continuous improvement and eliminating waste across the whole development cycle; in this case, with a specific focus on the output of robotic cells. Step-by-step guidelines detail how to deploy robots across an enterprise while taking the idiosyncrasies of individual facilities into account."
- Ian Wright, Engineering.com
3. Sales And Marketing
We are thrilled about the number of sales and marketing professionals who are interested in Lean Robotics. People are recognizing that the methodology is not just for the technical staff, everyone can get involved! That's why we had a special Sales Challenge in our Robotiq User Conference, which was won by Team 4.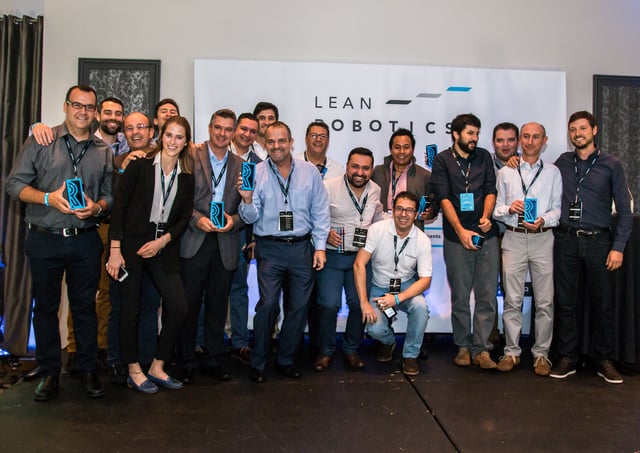 #Team4thewin!
4. Integrators
One of the reasons that we designed Lean Robotics was so that businesses can deploy robots without the need for external integrators. However, that doesn't mean that integrators aren't needed… quite the opposite! In fact, if you are an integrator you can get a lot from Lean Robotics. It can help you to give more to value to your clients and support them better. That's why we've seen a loads of interest in it from systems integrators.
5. CEOs and Directors
Many CEOs, start-up founders and company directors have expressed an interest in Lean Robotics. This makes sense to us. A move to use automation and robotics is often part of a larger strategic move to grow the business. It's for this reason that we have also seen interest from Chief Strategy Officers and business development managers.
"This is an amazing read for anyone implementing robotics solutions in a plant whether you already have automation or not, this gives a really great flavor of how to look at applications and see if a robot is right for that task. One important thing that we fail to look at is the risks involved in a task especially when using a robotic solution, this book helps you to better know what to look for and better assess the risks involved in a project.
For anyone looking to automate, this is a great read."
- Ejen Eskhandari, Lean Robotics Book reader
6. Teaching And Academia
We knew that Lean Robotics would be popular in manufacturing businesses (or at least we hoped it would). What we didn't expect was how much interest we would have from teaching and university staff! If you work in teaching, we hope that Lean Robotics can be a useful resource for your students and research activities. As well as providing an introduction to the basics of robotics, it is an example of how Lean principles can be applied to any technology deployment.
7. Research and Startups
From PhD candidates to technical leads for spin-offs, we have had some great interest from researchers. If you work in research, Lean Robotics can hopefully help you to hit the ground running, giving you the essential knowledge that you need to move forward with your project. Let us know how you use it!
8. Anyone Who's Interested
Even if you do not fit into any of the other categories, Lean Robotics is a great resource for anyone who is interested in robotics. Whether you are a retired engineer who just wants to keep up to date or you are still at school and dream of becoming an engineer, we hope that Lean Robotics sparks your interest.
"A first-ever "lean" manufacturing topic that specifically addresses robotics."
Where to Find Out More About Lean Robotics
Lean Robotics is a specific application of Lean concepts to make sure your robot cell deployment is a success.
You can learn more about Lean Robotics by going to leanrobotics.org and get your own copy of the book for free!