What's New in Robotics This Week - Sep 08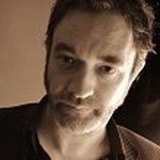 - Manufacturing & cobot roundup
- John Deere acquires Blue River Technologies
- Meet Musio
- India's Ganpati bot
and much more. Enjoy!
Manufacturing & Cobot Roundup
The Robotic Industries Association (RIA) announced that China's largest robot supplier and integrator --SIASUN Robot & Automation Co. Ltd.-- has joined the RIA. Siasun is the organization's first Chinese member.
In other China news, the country is emerging as a service robot powerhouse, according to Asia Nikkei Review and CNBC ran an interesting feature on what it calls "China's plan to crush the US robotics industry":
Robots and automation are priorities in China, where salaries have increased more than 100 percent over the last 10 years while the national labor force has been shrinking. With industrial robots, Chinese companies hope to keep innovating while cutting costs. Signs of this shift are already present. Foxconn, a leading supplier of Apple iPhones, replaced 60,000 workers with robots in just one of its Chinese factories last year.
Politecnico di Milano showcased a collaborative assembly system built using an ABB YuMi cobot...
IBM and MIT announced the launch of a new $240 million center at MIT to help advance the field of artificial intelligence by developing novel devices and materials to power machine-learning algorithms.
ZDNet explored "5 ways to advance robotics in manufacturing."

The list includes building multi-purpose robots, building robots that can be simply deployed, increasing government funding at all TRL levels, and improving collaborative robots:
Currently, robots are largely isolated from people, but future tasks handled by robots will require more collaboration with humans.

For instance, the mobile robots that navigate factories and warehouses, such as Amazon's Kiva, are typically carefully designed to operate in specific, static environments, Choset [a professor at Carnegie Mellon University's Robotics Institute and CTO of the Advanced Robotics for Manufacturing Institute] said, putting them somewhere in the middle of the TRL spectrum.
In a separate piece, ZDNet highlighted safety features as a key element of cobot solutions:
The primary feature that makes collaborative robots from companies like Universal Robots, Rethink Robotics, and ABB safe is their ability to avoid unwanted collisions and, using high accuracy torque sensors, to recognize when they've bumped into something or someone they shouldn't have. That capability allows the bots to function outside of safety cages and alongside humans, which opens up new productivity potential for industrial manufacturers. The robots can learn complex tasks and then act as a second pair of dexterous hands to augment the capabilities of skilled workers -- thus the "collaborative" designation.
The global cobot market is expected to be worth around US$4.28bn by 2023, according to a new report.
Cobots enabled an Indian SME to triple production rates and achieve ROI in less than a year...
Programmable power product manufacturer Magna-Power deployed two collaborative mobile robots at its 73,000-square-foot facility in Flemington, N.J. recently, enabling the firm to improve logistics and efficiency and to free the equivalent of three full-time employees from repetitive, low-value tasks involving the transportation of components and assemblies.
Via Modern Materials Handling:
(This video is from an earlier case study...)
Stockroom employees kit and load bins on the robots' top module shelving, using magnetic identification labels for each department. The robot moves to each of its programmed checkpoints where employees can pause the robot to unload kits and load finished assemblies to go back to inventory. Once it returns to the stockroom, the robot automatically connects to its charging station while being reloaded.
Fast Company took a look at Toyota's New Global Architecture.
John Deere Acquires Blue River Technologies
Agricultural machinery giant John Deere has acquired Blue River Technologies --the startup behind the 'precision thinning,' weed-busting LettuceBot-- for US$305m.
Via Wired:
This season Blue River tested a second system for cotton farmers, ahead of a planned commercial launch in 2018. That system can target weeds with squirts of herbicide no larger than a postage stamp. Willy Pell, director of new technology at Blue River, says the system has shown it can reduce herbicide use by 90 percent.
In other business news, ABB's CEO revealed plans to expand the firm's U.S. industrial robot factory in Michigan on Wednesday.
Via Reuters:
ABB is scouting for potential acquisitions in certain areas, such as planning software, and those would likely be smaller deals, Spiesshofer said.

ABB will be "brutally disciplined" in what it buys, he said, noting that the company "could have afforded" to buy industrial robot maker Kuka last year, but walked away "because the economics did not fit what we want to do."
And Sony has invested an undisclosed sum in Acutronic Robotics' Series A round.

Via TechCrunch:
Sony will also adopt Acutronic's Hardware Robot Operating System (H-ROS), for use in its own robotics division, the company says. This funding follows investment by DARPA in Acutronic's platform, which aims to become an industry standard for robotics components from across hardware and software providers.


Meet Musio
Meet Musio, the latest companion bot on the block. Created by AKA LLC, an artificial intelligence company "that seeks to understand human textual language, oral language, gestures, and facial expressions," according to Digital Trends.
"AKA's next step is with Europe's traditional hardware companies seeking innovation," said Raymond Jung, CEO of AKA LLC. "By presenting Musio the robot, AKA is introducing its core technology, MUSE, to our future partners. We believe that our AI engine will present immeasurable opportunity to those calling out for 'AI Plus' for the upcoming industrial revolution."
India Times has more.


India's Ganpati Bot
Pune-based Indian robotics firm Patil Automation revealed a bot that's designed to perform one of Hinduism oldest rituals.
From Quartz:
Primarily symbolising the removal of darkness, this ritual traditionally involves a priest or a devotee moving a lamp or blazing camphor in a circular pattern before a deity, accompanied by chants or hymns.

It was an innovative idea to show that with Make In India, the country is moving ahead," Ganesh, a worker in Patil Automation's IT department, told Quartz. The robot was not supplanting humans; it was more of a "decoration," he said, without revealing his surname.
Robots are starting to have an impact in the religious sphere. The Ganpati bot follows on the heels of an automated Buddhist monk, and a German bot that provides automated blessings.
I'll be blogging live from the Robotiq User Conference all next week. Hope you'll be able to join me and the rest of the blogging team on the Robotiq blog for all the latest from Québec!
('What's New In Robotics This Week' will return on September 22nd. )
Fremont Robotics Maker To Host Open House (Patch)
A robot did better than 80% of students on the University of Tokyo entrance exam (Business Insider)
Seven Seas Leads $53M Round In Chinese Home Service Robot Developer Roobo (China Money Network)
Digitalisation helps optimise industry (The Slovak Spectator)
Isaac Asimov's 3 laws of AI – updated (Robohub)
Manufacturers rapidly rolling out 'collaborative' robots, but half of low-skilled US jobs still at risk (TechRepublic)
PIF, SoftBank to launch robotic systems initiative (Saudi Gazette)
Feeling the labour crunch? Let robots solve the problem (Business Times)
A Brave Bomb-Dispoal Robot You Conteol In Virtual Reality (Wired)
Urbana-Champaign Origami Worms Fused By 3D Printing (3D Printing Industry)