What's New In Robotics This Week - May 20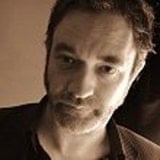 by
Emmet Cole
. Last updated on May 20, 2016 7:00 AM
Posted on May 20, 2016 7:00 AM. 7 min read time
Midea makes KUKA offer; Gripping telepresence; Origami stomach bots; Gripper camera; Meet Otto, the robo-truck; History of Cobots, and much more... Find out what's happening in our robotics universe this week. We hope that the news we have selected will interest and amuse you. Enjoy!
Midea Makes $5 billion Bid for KUKA (Robot Report)

Reports are emerging that Midea Group --a Chinese manufacturer of household appliances and current owner of 13.5% of German industrial robot maker KUKA-- has offered to buy all remaining shares in the German robot giant at $130.20 per share (a 59.6% premium), for a sale price of around $5.2bn.
"Midea wants to build smart factories that use less labor to produce smart appliances, as China's working population is dropping and they need to adjust to higher labor costs," said Juliette Liu, an analyst at Yuanta Securities Co. "The company intends to use Kuka to establish a dominance over industrial robotic manufacturing techniques in China."

Midea has been on an acquisition spree with a cash fund purported to be over $10 billion. Earlier this year Midea acquired an 80% interest in Toshiba's home appliance business for around $475 million and established an e-commerce unit for an undisclosed amount.
Henrik Christensen, KUKA Chair of Robotics at Georgia Tech suspects Midea may have to increase their offer "a bit" but sees the acquisition as a "foregone conclusion." If the deal goes ahead, China 's position in global robotics will move, as Christensen puts it, "from a fast follower to being a leader."
A Robot with Human-like Grace and Precision (Kurzweil ai)
A collaboration between researchers at Disney Research, the Catholic University of America, and Carnegie Mellon University has created a telepresence robot capable of threading a neede and handling an egg without breaking it.
The secret: a hydro static transmission that precisely drives robot arms, offering extreme precision with almost no friction or play.

The hybrid transmission design also makes it possible to halve the number of bulky hydraulic lines that a fully hydraulic system would require and allows for making its robotic limbs lighter and smaller, said John P. Whitney, an assistant professor of mechanical and industrial engineering at Northeastern University, who led the development of the transmission while an associate research scientist at Disney Research.
Robot's In-hand Eye Maps Surroundings, Determines Hand's Location (EurekAlert)

Researchers at Carnegie Mellon University's Robotics Institute have created a camera that can be attached to a robot gripper and is capable of rapidly building a 3-D model of its environment, including the gripper's location. By automatically tracking the joint angles, the system can produce a high-quality map, even when the robot is moving fast or when sensor data is missing or misleading.
The researchers demonstrated their Articulated Robot Motion for SLAM (ARM-SLAM) using a small depth camera attached to a lightweight manipulator arm, the Kinova Mico. In using it to build a 3-D model of a bookshelf, they found that it produced reconstructions equivalent or better to other mapping techniques.

"We still have much to do to improve this approach, but we believe it has huge potential for robot manipulation," Srinivasa said. Toyota, the U.S. Office of Naval Research and the National Science Foundation supported this research.
Meet the Tiny Origami Robots That Will Unfold in Your Stomach (Popular Mechanics)
Did you know that there were 11,940 reported incidents of children under six swallowing batteries between 2005 and 2014 in the United States alone?

Thankfully, MIT scientists have created an origami-inspired, ingestible microscopic robot that can enter human organs and retrieve a battery before it causes too much damage.
Crucial to the robot's success inside the body is the magnet at its core. Outside magnetic forces are used to steer the robot through intestines, and the magnet was also critical to the robot's success in its test mission.

The team got pig intestines from Boston's Chinatown and used them to construct a synthetic stomach, in which they placed a battery. It was a realistic situation; there were a reported 11,940 incidents between 2005 and 2014 of children under six swallowing batteries. After navigating the robot with outside magnetic fields, the robot used its central magnet to grab the battery.
GreyOrange, Robot-maker, Plans Chinese Expansion (South China Morning Post)
Indian warehouse robot manufacturer GreyOrange has announced plans to expand into China. It's target? 50% of the Chinese warehouse robot market.
GreyOrange provides two robot lines, "Butlers" and "Sorters".

Introduced last year, Butlers fetch goods from shelves and bring them to human workers for processing. Sorters load, scan and bag packets.

Advani said GreyOrange intends to partner with a Chinese logistics-services provider to help market and distribute its products in the country — the world's largest e-commerce market.

"In two to three years, the Chinese market will be as big as the Indian market for us," he said.

Data from the International Federation of Robotics showed that mainland China extended its lead as the world's top market for industrial robots, with unit sales of 66,000 last year, up 16 percent from 2014.
Robot Truckers on the Highways (SiliconBeat)

Otto, a company formed by ex-Google engineer Anthony Levandowski, is developing technology that could see fleets of self-driving trucks taking the highway. The system isn't intended to replace human drivers though --the idea is to support human drivers, enabling them to take rests while the truck takes care of the driving.
Levandowski lists a few of the potential benefits about robot truckers:

They are less likely to speed or continue to drive in unsafe conditions than a human.
They will never get tired.
One issue is of course that robot truckers may put real drivers out of work.

Turns out, there's been a growing truck driver shortage, with the shortfall expected to be 175,000 by 2024. Dave Osiecki, executive vice president and chief of national advocacy for American Trucking Associations, said: We are paying close attention because this could be huge for trucking in terms of labor costs and safety.
The Rapid Rise of the Collaborative Robot (Novus Light)

In 2008 the Danish robot manufacturer sold the first industrial robot able to operate safely alongside employees. The company remains the market leader with more cobots sold than all competitors combined. When Linatex, a Danish supplier of technical plastics and rubber for industrial applications, bought a new UR5 robot to automate CNC machine tending in December 2008, they did something unthinkable; instead of installing the robot behind safety caging, fenced off from people as was the norm for all industrial robots, they deployed it right alongside their employees.
AND FINALLY...
What's next for robots? Better energy efficiency (DailyHerald)
Here's What A Robot Learned After Binge-Reading Romance Novels (HuffingtonPost)
Corps Sees Hurdle in Getting Marines to Bond with Robotic Battle Buds (Military.com)
Lockheed, MIT form robotics partnership (Washington Technology)
Fellow Robots brings robots to retail (Medium)
This Company's CEO is a Computer Program, and It Just Made $131 Million (Futurism)
AI2 CEO calls for 'full disclosure' in artificial intelligence after students learn their TA is really a bot (GeekWire)
Dedrone raises $10 million to detect aerial intruders (TechCrunch)