What's New in Robotics This Week - Mar 31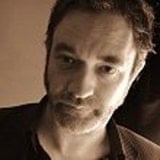 by
Emmet Cole
. Last updated on Mar 31, 2017 7:00 AM
Posted on Mar 31, 2017 7:00 AM. 9 min read time
Robot skins & robot touch; Artificial intelligence brief (Musk, deep-learning & more); Automation & jobs debate redux; Trust issues, and much more. We hope that the news we have selected will interest and amuse you. Enjoy!
Robot Skins & Robot Touch
Researchers at MIT's Computer Science and Artificial Intelligence Laboratory have developed a prototype "robot skin" that's designed to to demonstrate the feasibility of flexible, printable electronics.
The device combines sensors and processing circuitry and responds to mechanical stresses by changing the color of a spot on its surface.
Robohub reports that "the device was inspired by the golden tortoise beetle, or "goldbug," an insect whose exterior usually appears golden but turns reddish orange if the insect is poked or prodded — that is, mechanically stressed."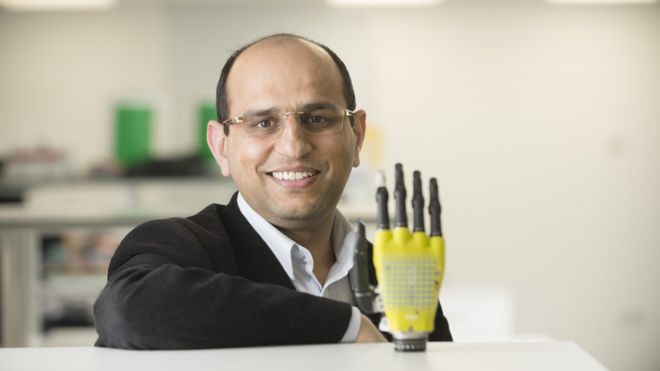 Meanwhile in Glasgow, researchers unveiled a solar-powered, synthetic skin system made of graphene which, the researchers hope, could greatly enhance the sense of touch in robotic and prosthetic devices.
Forbes reports:
The hope is that with more self-powered prosthetics 'on hand,' amputees could hike up into the mountains or head out to sea– without having to lug along any extra external batteries for their limbs. And robots coated entirely in the touch-sensitive graphene skin could have a much easier time picking things up and dropping them off, too. As long as that touchy bot's not growing any human skin, a softer more sensitive robot... sounds like a good thing.
And in Japan, researchers at Keio University's Faculty of Science and Technology revealed the GP-Arm --a general-purpose robotic arm with a delicate touch:
GP-Arm includes a master controller arm and a slave arm that grasps things and performs other movements. A human operates the three fingers of the master to control the movements of the slave, which conveys the tactile sense of the objects gripped back to the master. For example, if the slave arm is moved to pick up a lemon, the fingers of the master will stop in a position corresponding to the size of the lemon and will not tighten further. Tactile force is communicated through the interaction between the gripping force of the slave arm and the elastic force of the object being gripped.
Artifical Intelligence Brief
Elon Musk launched a new brain-computer interface venture this week. Dubbed Neuralink, the new project will create brain implants with the ultimate aim of (as The Verge puts it) "helping human beings merge with software and keep pace with advancements in artificial intelligence."
Musk has hinted at the existence of Neuralink a few times over the last six months or so. More recently, Musk told a crowd in Dubai, "Over time I think we will probably see a closer merger of biological intelligence and digital intelligence." He added that "it's mostly about the bandwidth, the speed of the connection between your brain and the digital version of yourself, particularly output." On Twitter, Musk has responded to inquiring fans about his progress on a so-called "neural lace," which is sci-fi shorthand for a brain-computer interface humans could use to improve themselves.
(The project was also featured in The Economist's Babbage podcast.)
OpenAI, a nonprofit research institute cofounded and funded by Elon Musk, announced that it has discovered an easier-to-use alternative to reinforcement learning that gets rival results when it plays games and performs other tasks.
Meanwhile, researchers demonstrated that artificial intelligence can cooperate more effectively than humans, by enabling AIs to teach themselves themselves how to cooperate in games in which the objective is to reach the best possible outcome for all players.
Science reports:
The feat is far harder than training artificial intelligence (AI) to triumph in a win-lose game such as chess or checkers, researchers say. The advance could help enhance human-machine cooperation.

[...] by the end of the game, the machine-only teams worked together almost 100% of the time, whereas humans cooperated an average of about 60% of the time. "The machine-learning algorithm learned to be loyal," Crandall says.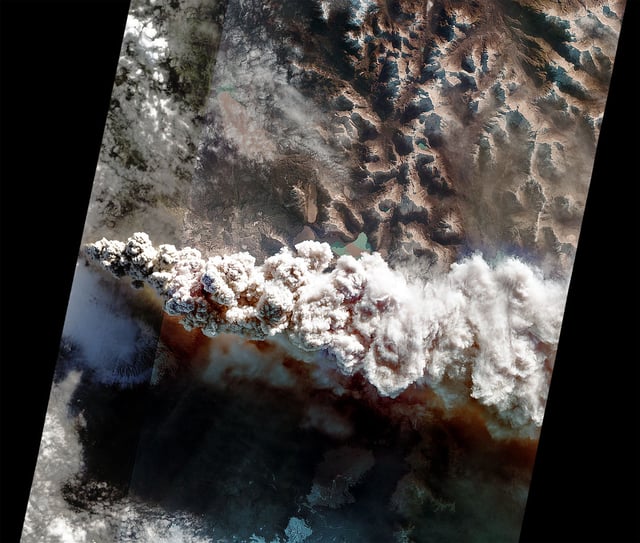 MIT Technology Review ran an interesting piece on Nvidia's "deep-learning chips," which are being used in medical deep-learning applications; the BBC featured Toronto's Vector Institute for Artificial Intelligence; and Space reported on how NASA's Autonomous Sciencecraft Experiment helped researchers monitor volcanic activity in Ethiopia earlier this year.


Automation & Jobs Debate Redux
We covered this topic last week, but it's worth returning to as the debate grew even louder over the past seven days.
United States Secretary of the Treasury Steven Mnuchin told CNBC that robots replacing jobs is "not even on my radar screen." This prompted MIT Technology Review to publish "Actually, Steve Mnuchin, Robots Have Already Affected the U.S. Labor Market."
A PricewaterhouseCoopers report found that up to 30% of existing UK jobs could be impacted by automation by the early 2030s and a study from the U.S. National Bureau of Economic Research found that each new robot added to the workforce meant the loss of between 3 and 5.6 jobs in the local commuting area.
The New York Times reported that robots are "winning the race for US jobs" and the Daily Star reported on potential losses in the bricklaying industry due to the arrival of a new bricklaying robot. Elsewhere, The Conversation argued that to "really help US workers, we should invest in robots."


Trust Issues
A recent survey of Europeans conducted by the European Commission found that, overall, people have a positive attitude towards robots.
However, as The Guardian reports "while most respondents were OK with robots being involved in space exploration or manufacturing, about 60% thought robots should be banned from looking after children, the elderly or the disabled. About 34% thought robots should be banned from education, while between 20 and 27% of those surveyed wanted them banned from healthcare and leisure activities."
At what seems like the other end of the spectrum, Scottish researchers are working with a "socially intelligent" Pepper robot to see whether it could be used to tackle loneliness.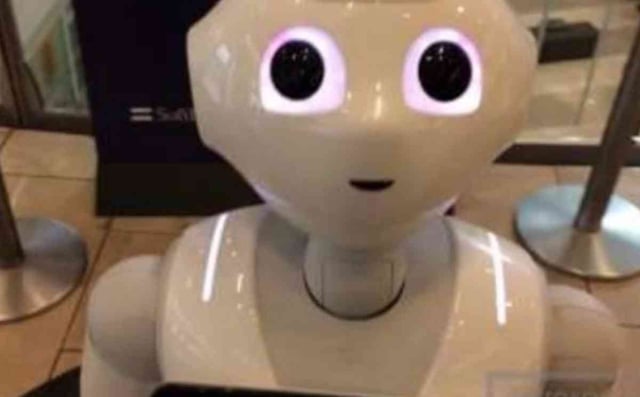 Via Sky News:
Professor David Lane, director of the Edinburgh Centre for Robotics, told Sky News: 'Robots are helping us in the way that we work in manufacturing, in hazardous environments and in healthcare.'There are going to be lots of applications where robots will be working as assistants alongside people.'
As this little kid demonstrates, some people have no trust issues with "robots" at all (via Inverse "This Adorable Child Has Not Yet Learned to Fear the Machines").
I'll be back next week with more news from the world of AI and robotics. Until then, I hope you enjoy these videos and links!


World's First Machine Tool Robot Made from Carbon Fiber (Modern Machine Shop)
How to make employees comfortable when you add robotics to your production facility (Control Design)
Elbit offers multimission, unmanned naval robot (Defense News)
Houses to be grown using plant-robot hybrids (Horizon Magazine)
Japanese authorities decry ongoing robot failures at Fukushima (TechCrunch)
RISE wants to battle lionfish with robots (Mashable)
These 6 Trends Are Retooling Manufacturing as We Know It (Singularity Hub)
Minneapolis firm's Robot Fear Index shows little fear (Star Tribune)
Delft University of Technology organizing first anti-drone race (Robohub)
Robot Economics - Justifying The Investment (Process and Control Today)