What's New in Robotics This Week - Mar 03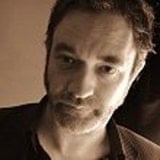 by
Emmet Cole
. Last updated on Mar 03, 2017 8:00 AM
Posted on Mar 03, 2017 7:00 AM. 9 min read time
Human-robot relationships? It's complicated; Bots scoops records, awards; Pepper hits the catwalk; The Singularity Cometh; 'Handle' 'Forpheus' and much more. Find out what's happening in our robotics universe this week. We hope that the news we have selected will interest and amuse you. Enjoy!
Can You Handle Boston Dynamics' Latest Bot?
Regular readers will recall that we shared a sneak peek of this robot in a previous installment of our news roundup, but 'Handle' received its official release this week and quickly became one of the week's top viral stories, so a little reminder is in order:

Fortune reports: The robot [...] uses electric power and can go up to 15 miles on one battery charge. Additionally, the robot is able to navigate a variety of different terrains including snow, concrete, hills and staircases because it has both legs and wheels."


Human-Robot Relationships? 'It's Complicated'
As robots and humans interact more than ever before, the field of human-robot interaction (which is dedicated to studying these interactions) is starting to reveal these relationships' many layers of depth and complexity.

MIT Technology Review ran a piece this week about recent research which showed that humans pick up on and imitate robot behaviors. While this natural human trait presents positive opportunities (robots being used in weight loss programs or to help people with autism better understand body language, for example) it could just as easily have negative effects.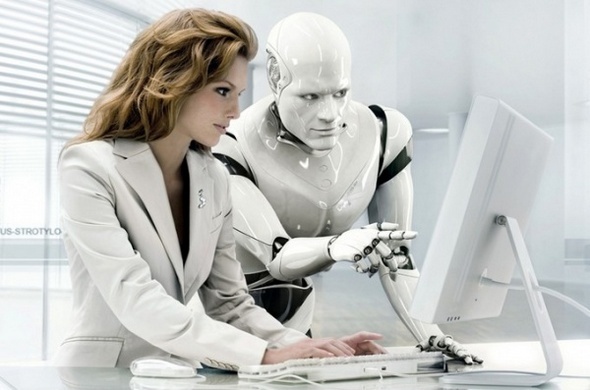 All that said, truly socially intelligent robots aren't coming any time soon:
In reality, there isn't yet a fast track to creating robots that are socially intelligent—it remains one of the large unsolved problems of AI. That means that roboticists must instead carefully choose the traits they wish to be present in their machines, or else risk delivering armies of bad influence into our homes.
Meanwhile, over at IEET, the question is "Can you be friends with a robot?" In a fascinating article, the author explores the nature and depth of human-robot friendships (with a little help from Aristotle).
[...] robots could actually help to facilitate better friendships with those for whom we need to care. Remember the conditions for an Aristotelian friendship. One of them is that participants should be on an equal footing. This is often not possible in a caring relationship. One party sees the other as an inferior: someone in a state of decline or dependency. It is only through the good will of one party that they are enabled to flourish. Giving the more dependent partner some robotic assistance may actually enable a better friendship between the two humans. In this way, robots could complement or promote, rather than corrode and undermine, Aristotelian friendships.
Also this week, Asian Robotics Review pondered a recent University of Winnipeg study ("Wizard of Awwws: Exploring Psychological Impact on the Researchers in Social HRI Experiments") which demonstrated how easy it could be for a humanoid robot to influence human behavior.
Seems the machine is able to get humans to continue doing mind-numbing renaming of digital files by the hundreds long after the point at which humans should have wised up to the test ruse.

Researchers were surprised at how compliant and obedient humans were.

"I was taken aback," said James Young, an associate professor of computer science at the University of Manitoba (Winnipeg, Canada). Young watched the experiment from the next room. "I was thinking, 'They're still doing it. Just get up and leave.'"
Clearly, human-robot relationships are pretty complicated and are set to grow even more complex over the coming years, transforming our domestic and working lives along the way.
But not every robot needs a personality. Nor does every robot operate in a social space. In fact, the majority of robots don't require any social skills at all. Do I need my robotic vacuum cleaner to know what sort of mood I'm in on a particular day? Probably not.

And where should we draw the line? According to the robot's function? For example, I would be delighted to have a cobot colleague that helps me out in my manufacturing cell, but I wouldn't want it to interfere in my social life, volunteer to help me make major life decisions, or eat my lunch.
Bots Scoop Records & Awards
Remember FORPHEUS, the table-tennis playing robot we featured some months ago? Well, it has only gone and got itself a Guinness World Record for being the world's first "first robot table tennis tutor."

The Christian Science Monitor reports:
First unveiled by the Omron Corporation in 2015, the robot has a sensor that can monitor the position of its opponent and the movement of the ball – some 80 times per second – to predict its trajectory and return the shot. And the array of cameras provide human students with a projected image of where the return shot will land. Scientist aficionados of the sport have been aiming for such an innovation for decades.
Meanwhile, "Shakey" became the first robot to be honored with a prestigious IEEE Milestone in Electrical Engineering and Computing award. One of the most influential robots of all time, Shakey was developed at SRI International between 1966-1972, and was the world's first mobile, intelligent robot.

Elsewhere, it has been announced that the 2017 Engelberger Robotics Award will be presented to Gill Pratt, chief executive officer of the Toyota Research Institute, and Daniela Rus, professor of electrical engineering and computer science and director of the Computer Science and Artificial Intelligence Laboratory at MIT. The pair will be honored at a special ceremony held in conjunction with the Automate 2017 Exhibition and Conference and the International Symposium on Robotics.


Pepper Hits the Catwalk
Humanoid robot Pepper has made its debut as a catwalk model at a Tokyo fashion show.



Pepper looked extremely elegant in a variety of outfits ideal for social and business occasions. Robots young and old will cut a dashing figure in these dynamic chic creations.

Sadly, and despite making an impressive debut, until Pepper can be programmed to throw mobile phones at peoples' heads, have on-again/off-again relationships with rock stars, and assault random members of the press at airports, it will never be taken seriously as a supermodel.


The Singularity Cometh
Staying on Pepper-related topics, here's a date for your diary: 2047.
According to Softbank Robotics CEO Masayoshi Son, speaking Monday at the Mobile World Congress in Barcelona, that's when A.I. in the world's smart devices and robots will exceed human intelligence. Inverse reports:
Son says that by 2047, a single computer chip will have an IQ of 10,000 — far surpassing the most intelligent people in the world. And by then, artificial intelligence will be able to continuously improve itself and control all of the smart technology and connected devices, creating a flood of robots into the world.
Will the people predicting that The Singularity is due to arrive much sooner --2029 to be exact-- be proven correct?
Only time will tell...


I'll be back next week with more news from the world of robotics. Until then, hope you enjoy these videos and links!
How Universal Robots doubled production at Tegra Medical (Medical Plastics News)
Universal Basic Income Schemes Stoked by Robotics Fears (Robotics Business Review)
Massive investment planned in 'Made-in-China' industrial robots (South China Morning Post)
A robotics company awaited this Israeli soldier at the end of his tunnel (The Washington Post)
Adorable robot joins Moscow Metro team to greet passengers during holidays (Russia Today)
Analyzing The Future of the Electric Drone Market (R&D Magazine)
Robo-journalism: Journalists on their robot pretenders (Alphagalileo)
Embark Self-Driving Trucks Take on Otto (Robotics Trends)
Robots Are Going Their Two Separate Ways (Robotics Tomorrow)
Robots and AI could soon have feelings, hopes and rights (Deep Stuff)