What's New in Robotics This Week - Jul 28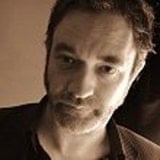 by
Emmet Cole
. Last updated on Jul 28, 2017 7:00 AM
Posted on Jul 28, 2017 7:00 AM. 9 min read time
Manufacturing & Cobot Roundup; Fukushima Bot Enters Failed Reactor; Two New Vision Sensors; Robot Eel, Pollution Hunter, and much more. We hope that the news we have selected will interest and amuse you. Enjoy!
Manufacturing & Cobot Roundup

The Amazon Robotics Challenge kicked off Thursday with teams competing on a range of pick and place tasks involving objects that include everything from towels to toilet brushes. Wired's preview of the event is a great place to start:
The handiest contestants stand to win prizes from a pool totaling $250,000—and perhaps a shot at helping refine what happens when you ask Alexa to restock your paper towels. The showdown is taking place in Nagoya because it's part of this year's RoboCup, a festival of robotic competition which includes events for rescue, domestic, and soccer robots.
Cognizant took a look at human-robots collaboration in the manufacturing sector...


And for a more in-depth discussion about cobots...

Central New Mexico Community College's FUSE Makerspace is now host to a new cobot and accessories, The Albuquerque Journal reported:
They're called "collaborative robots" because, unlike the heavy, expensive and often-unwieldy robotics used in high-end manufacturing, cobot arms can be used alongside workers to safely automate many types of repetitive or even dangerous tasks. That includes everything from drilling and soldering to painting, screw driving and fitting things in place.
RoBioSS showed off a multi-robot collaboration involving three robots and a human...
Robots are "moving in on e-commerce packing," according to Fortune...



Now is the time for the food industry to invest in robotics, according to the UK's Food Manufacturer. Quartz reported that robots are set to take African manufacturing jobs, Robohub asked 'Will the next industrial revolution will mean the end of manufacturing jobs?'
Elsewhere, Amazon's warehouse bots are "just the beginning" of the robotics revolution, says Newsweek, 6 River Systems raised US$15 million to "meet growing customer demand for its robotic collaborative fulfillment System," and Engineering.com took a look at "manufacturing in space with robots."
Fukushima Bot Enters Failed Reactor
An underwater robot that's roughly the size of a loaf of bread has managed to survive the extreme conditions inside the Fukushima reactor and send back 15 hours of video.
The video showed what appears to be nuclear fuel at the bottom of the reactor --essential data for those tasked with cleaning up the site.

From Japan Times:
Because of the high radioactivity in the reactor, only specially designed robots can probe the unit. And the unprecedented nature of the Fukushima disaster means that Tepco is pinning its efforts on technology not yet invented to get the melted fuel out of the reactors.
Via ZD|Net:
The bot is a screw-driven device with five thrusters that's small enough to squeeze through the 5.5-inch diameter entrance of a pressurized containment pipe. It's built with hardened parts and a minimum of circuity to withstand the radiation inside the reactor. The bot was developed by the Tokyo-based International Research Institute for Nuclear Decommissioning (IRID) with help from Toshiba.
The latest successful mission is especially welcome as it follows on the heels of numerous failed attempts to enter the reactor, due to high radiation levels frying the bot's sensitive electronics and difficulties with physical access.
Two New Vision Sensors
Sony announced the release of a high-speed vision sensor designed to enable industrial robots to detect and track objects at 1,000 frames per second.
From Engadget:
This high-speed vision sensor [...] could lead to autonomous machines that can quickly react to an object's movements in real time.

That's made possible by the fact that the chip itself can process images and can instantly tell the machine what it's seeing -- there's no need to send the images over to a separate computer for processing.
Meanwhile, at Stanford, researchers have created a camera that could improve both robot vision and virtual reality applications. This camera --the first-ever single-lens, wide field of view, light field camera-- generates a four dimensional image and can capture nearly 140 degrees of information.


Caption: Two 138° light field panoramas and a depth estimate of the second panorama. (Credit: Stanford Computational Imaging Lab and Photonic Systems Integration Laboratory at UC San Diego)
Via Stanford News:
This camera system's wide field of view, detailed depth information and potential compact size are all desirable features for imaging systems incorporated in wearables, robotics, autonomous vehicles and augmented and virtual reality.

It could enable various types of artificially intelligent technology to understand how far away objects are, whether they're moving and what they've made of," said Wetzstein. "This system could be helpful in any situation where you have limited space and you want the computer to understand the entire world around it."
Robot Eel, Pollution Hunter
Researchers have developed a robotic eel that can swim through contaminated water detecting sources of pollution along the way.
The 1.5m long bot (which has both teleoperated and autonomous modes) successfully completed tests in Lake Geneva recently, during which it provided maps of water conductivity and temperature.


Via PhysOrg:
A recent test involved simulating water pollution by diffusing salt into a small area just off the shore, thus changing the water's conductivity. The researchers then let the robot swim in the contaminated area. The robot successfully mapped the variations in conductivity and generated a temperature map. The ultimate goal is for the robot to be able to detect heavy metals like mercury or other pollutants.
In other marine robot news, researchers from Oregon State University (OSU) have developed a new algorithm designed to enable marine robots (including underwater gliders) to ride ocean currents when traveling from point to point, China tested an underwater robot in the South China Sea, and Woods Hole Oceanographic Institution has launched a maker space for ocean-related innovations called "Dunk Works."
I'll be back next week with more news from the world of robotics. Until then, I hope you enjoy these videos and links!


The Tactile Ethics of Soft Robotics: Designing Wisely for Human–Robot Interaction (Soft Robotics)
Artificial Intelligence and National Security (Belfer Center)
Reach Robotics secure £5.8m investment (Bristol 24/7)
Drones take step towards commercial success with record-breaking flight (The Telegraph)
World pharmaceutical robots market investment to cross $ 119.5 million by 2021 (WhaTech)
Robotic Teachers Can Adjust Style Based on Student Success (R&D Magazine)
Elevating the Art of Entertainment – Robotically (RIA)
How Robots Are Getting Better at Making Sense of the World (Singularity Hub)
Robot workers will soon be roaming the aisles at Schnucks stores (St. Louis Post Dispatch)
Sepro America Expands To Assemble Big Robots (Plastics Technology)