What's New in Robotics This Week - Jan 13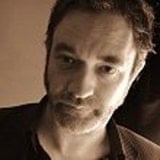 by
Emmet Cole
. Last updated on Jan 13, 2017 8:00 AM
Posted on Jan 13, 2017 7:00 AM. 9 min read time
More CES 2017 coverage; MEPs to vote on robot legal status; Cormorant passes another milestone; 'Can robots keep us safe?'; new AI ethics program and much more. Find out what's happening in our robotics universe this week. We hope that the news we have selected will interest and amuse you. Enjoy!
Top 10 Robotics Startups Seen at CES 2017's Eureka Park (Robotics Trends)
CES 2017 has come to a close, but as always, the event provided a host of intriguing new robotic technologies.
Robotics Trends provided great coverage of the event, including this "Top 10 Robotics Startups" list, which features (among others) Boxfish Research's ROV for underwater research, Foldimate's laundry-folding robot, and Hease Robotics' humanoid social robot.
Given the variety of AI and robots displayed, CBS News ran a fascinating piece asking "What is a robot?"
Meanwhile, USA Today ran a story declaring that robots stole the show at CES 2017. Wired focused on the humanoid assistant robots coming to our homes and offices.
The FiFi Fish robot won the CES 2017 Innovation award. TechRepublic listed the "robots of the future" from the event, but c|net probably put it best with the headline "Our robot overlords have arrived and conquered our hearts."
Robot Spending Will Hit $188 Billion by 2020, Report Predicts (c|net)
Market researcher IDC predicts that commercial and industrial robots, drones, and robot-related services could become a $188 billion worldwide market by 2020.
"This growth is really fueled by a combination of technology improvements, expanded use cases, and acceptance in the market. Innovators in the field of robotics are delivering robots that can be used to perform a broader range of tasks, which is helping to drive the adoption of robotics into a wider base of industries," said John Santagate, research manager of supply chain at IDC Manufacturing Insights, in a statement Tuesday.
MEPs Vote on Robots' Legal Status - and if a Kill Switch Is Required (BBC)
Members of the European Parliament are to vote on a set of measures designed to govern how humans interact with robots and AI.
The issues to be voted on include:
whether robots should have a kill switch
the creation of a European agency for robotics and AI to provide technical, ethical and regulatory expertise
the introduction of a universal basic income to counteract job displacement via AI and robotics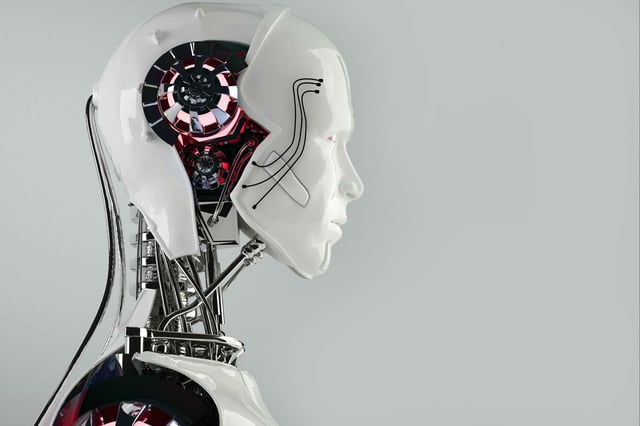 "The greater a robot's learning capability or autonomy is, the lower other parties' responsibilities should be and the longer a robot's 'education' has lasted, the greater the responsibility of its 'teacher' should be," [the report] says.

Producers or owners may, in future, be required to take out insurance cover for the damage potentially caused by their robot.
If MEPs vote in favour of the legislation, it will then go to individual governments for further debate and amendments before it becomes EU law.
Drone Big Enough to Carry People Passes Another Milestone (TechXplore)
The 1,500-kg Cormorant drone developed by Urban Aeronautics has completed its first successful test fight over uneven terrain.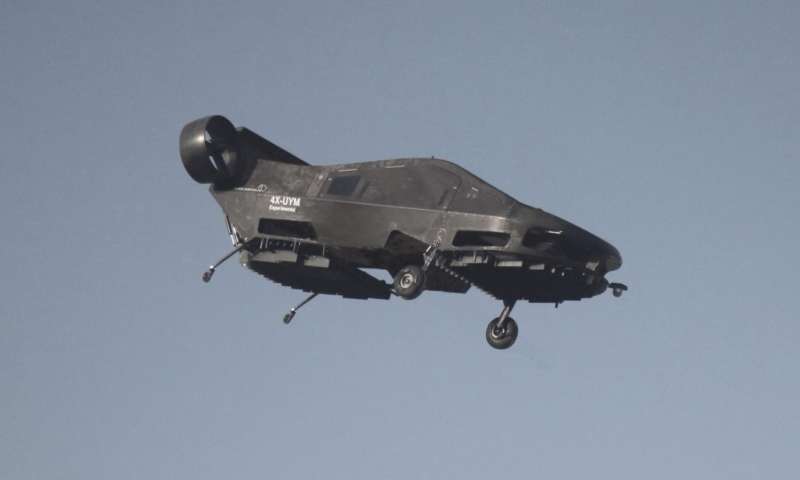 The drone, which is approximately the size of a car and formerly called the Air Mule, has been in development for about 15 years and is meant to be used for search and rescue missions in the aftermath of a disaster or on the battlefield, shuttling cargo or troops in and out of places where planes and helicopters cannot fly.

Unlike other aircraft, it is neither a plane nor a helicopter; instead, it has internal rotors and duct fans housed in shields to prevent damage, which allows the craft to take off and land vertically and to dart around in various directions once airborne—reps for the company claim that its unique abilities will soon allow the drone to fly between buildings or under power lines, for example, and into areas that have been contaminated with chemicals or radiation.
The drone (which offers both remotely-operated and autonomous flying modes) is expected to go on sale in 2020 for a cool USD14m.


Can Robots Keep Us Safe? (Cosmos)
Cosmos ran a nice piece about Knightscope's K5 security guard robot this week. The "K5" security robot is a 1.5-meter-tall, 136-kilogram device designed to take drudgery out of security guard beat work.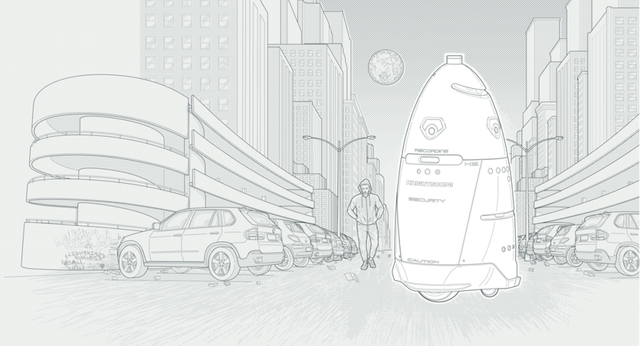 Credit: Anthony Calvert
The K5 is equipped with so many sensors – almost 30, all told – it amasses security data at a rate of 90 terabytes a year. Its 360-degree vision means it literally has eyes in the back of its head, while its infra-red camera gives it night vision. It can read license plates (up to 300 per minute) and check them against a blacklisted database. K5 can also call an alarm if it hears a suspiciously large bang, sees a flash or smells smoke.

Knightscope maintains they're not out to put security guards out of work, just to take the drudgery out of the routine patrol beat – leaving strategic decisions to humans in a control room. Without any ability to intervene in a crime, the company bills its robots as "Autonomous Data Machines" – more a smart security camera on wheels than a security guard.
Separately, the firm announced a "mini-IPO" Reg A+ equity crowdfunding campaign this week.


MIT Media Lab to Participate in $27 Million Initiative on AI Ethics and Governance (Robohub)
MIT's Media Lab and the Berkman Klein Center for Internet and Society at Harvard University are set to lead a new USD27m initiative aimed at bridging the gap between the humanities, the social sciences, and computing "by addressing the global challenges of AI from a multidisciplinary perspective."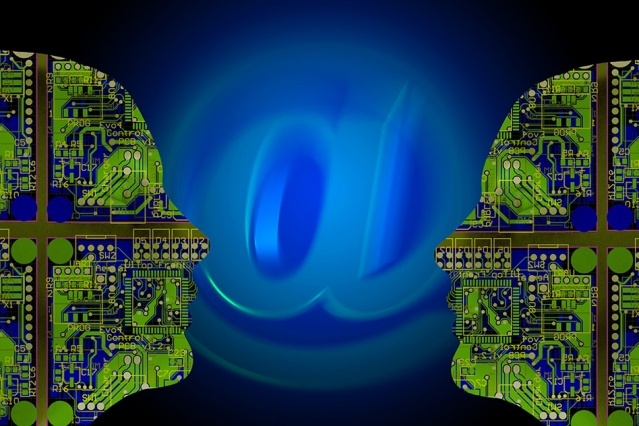 Funded by such luminaries as the Knight Foundation; LinkedIn co-founder Reid Hoffman; the Omidyar Network; the William and Flora Hewlett Foundation; and Jim Pallotta, founder of the Raptor Group, the "Ethics and Governance of Artificial Intelligence Fund"'s mission is to "catalyze global research that advances AI for the public interest, with an emphasis on applied research and education. The fund will also seek to advance public understanding of AI."
"AI's rapid development brings along a lot of tough challenges," explains Joi Ito, director of the MIT Media Lab. "For example, one of the most critical challenges is how do we make sure that the machines we 'train' don't perpetuate and amplify the same human biases that plague society? How can we best initiate a broader, in-depth discussion about how society will co-evolve with this technology, and connect computer science and social sciences to develop intelligent machines that are not only 'smart,' but also socially responsible?"
Combat Medics to Get Robotic Help From RE2 Grant (Robotics Business Review)
Robotic manipulation systems manufacturer, RE2 Robotics, announced this week that the U.S. Army has awarded it a Phase II Small Business Innovation Research (SBIR) grant to develop robotic technologies to assist combat medics in the field.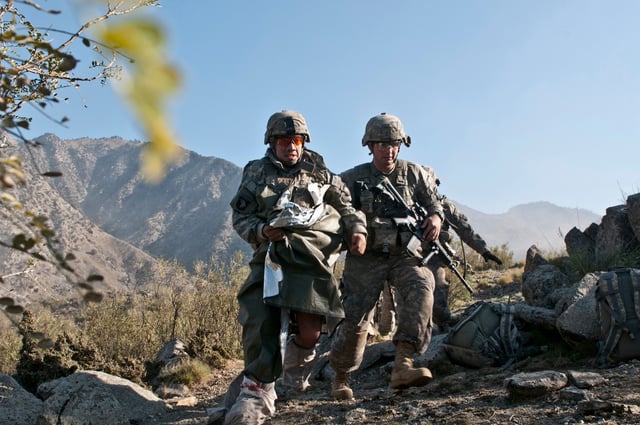 The objective of this program is to develop and demonstrate an innovative and novel medical module payload for future military ground vehicles that enable a single medical support person to evacuate a combat casualty.

With this medical module payload, one person would be able to accomplish the extraction instead of the normal two, resulting in a force multiplier for the squad. RE2's medical module payload, called LIFELINE, will assist combat medics in maneuvering and evacuating wounded soldiers under extremely hostile conditions.
I'll be back next week with another roundup of the week's robotics and AI news.
Until then, hope you enjoy these videos and links!


And Finally...
For 'intelligent' robot, chess is just a hobby (PhysOrg)
Do Consumers Need New Rules To Protect Them From Their Robots? (Fortune)
Investing in Industrial Robots for Retail Investors (nanalyze)
Would you let this super creepy mini Einstein robot into your home? (Mashable)
Google's AlphaGo AI Runs the Table on Asia's Go Champs (Fortune)
Pentagon successfully tests AI-powered micro-drone swarm (The Japan Times)
This lie-detecting robot is the customs officer of the future (News.com.au)
Robot installs new batteries on space station (New Atlas)
Home robot to nudge older people to stay social and active (New Scientist)
Chinese Humanoid Robot Turns On The Charm In Shanghai (Daily Mail)