What's New In Robotics This Week - Feb 24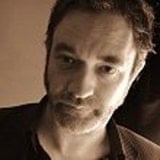 by
Emmet Cole
. Last updated on Feb 24, 2017 8:00 AM
Posted on Feb 24, 2017 7:00 AM. 9 min read time
Time for robot taxes?; China's police bot; Drones galore; Cobot training; New robotics facilities; Six-legged robot trumps nature, grabs headlines, and much more. Find out what's happening in our robotics universe this week. We hope that the news we have selected will interest and amuse you. Enjoy!
New Robot Resources & Facilities
It's been a busy week for launches and new facilities.
First up, Robotics Tomorrow reported that cobot maker Universal Robots launched a free, online training academy, designed to help people learn how to set up and master basic cobot programming skills in-house.
"We want to raise the robot literacy and the reason for speeding up the entry of cobots is not only to optimize production here and now," says CTO and founder of Universal Robots, Esben Østergaard. "We are facing a looming skills gap in the manufacturing industry that we need to bridge by all means possible. Facilitating knowledge creation and access to our robots is an important step in that direction."
Available in English, Spanish, German, French and Chinese, the online course consists of six e-learning modules that provide basic programming training for UR robots. This includes configuring end-effectors, connecting I/Os, creating basic programs in addition applying safety features to an application.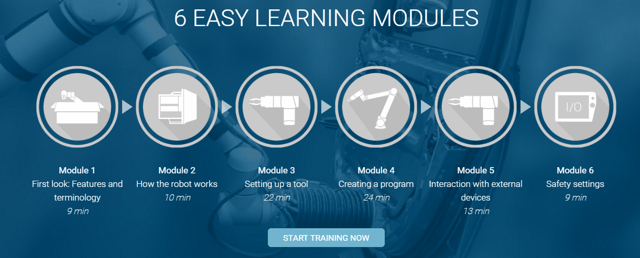 Elsewhere, Robotics & Automation News reported that industrial robot maker Kuka, has opened the first of its "TechCenter" facilities in Augsberg, Germany. The centers are designed to provide consultation and support services for the company's customers and partners worldwide. The firm has plans to open at least five further locations in USA, Europe and Asia later this year.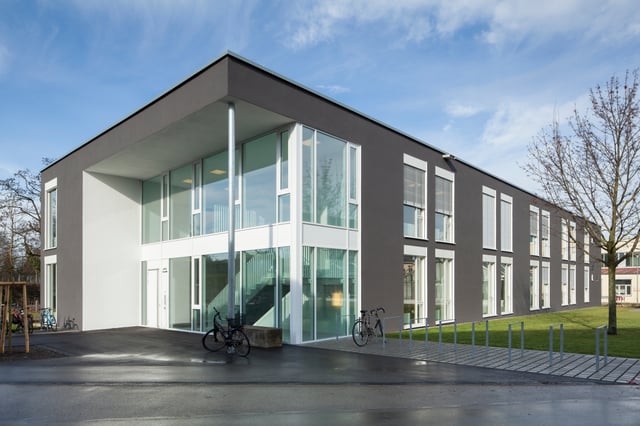 Also in Germany, the University of Freiburg has opened "The Integrated Robotics Center" --a new, EUR2.5m robotics facility that brings together experts in fields as diverse as medicine, philosophy, biology, computer science, microsystems engineering, and law.
Meanwhile, in Boston, USA, a new "shared robotics innovation space" has opened its doors. MassRobotics is billed as "an independent, non-profit hub serving to inspire and bring robotics startups, initiatives and investments to life."

The current site offers lab and prototyping spaces, offices, and networking opportunities. It can accommodate drones, self-driving cars, and a host of other robots and is nearly 15,000 square feet in size. There are plans to develop an additional 25,000 sq. ft. Robotics industry meetings and public education sessions are also in the works.


Is It Time for Robot Taxes?
The debate about the feasibility of ideas such as universal basic income and a tax on robot production intensified this week as several important voices shared their views on the best way for society to adjust to the robotics revolution.
First, Reuters reported that European lawmakers called for "EU-wide legislation to regulate the rise of robots, including an ethical framework for their development and deployment and the establishment of liability for the actions of robots including self-driving cars." Lawmakers rejected a proposal to impose a so-called robot tax on owners to fund support for or retraining of workers put out of a job by robots.
The resolution is a recommendation to the bloc's executive, the European Commission, which the Commission is not obliged to follow but must give reasons if it chooses not to.

"The EU needs to take the lead on setting these standards, so as not to be forced to follow those set by third countries," the parliament said in a statement.

The decision to reject the robot tax was hailed by the robotics industry, which says it would stunt innovation.

"The IFR believes that the idea to introduce a robot tax would have had a very negative impact on competitiveness and employment," said the Frankfurt-based International Federation of Robotics.
Bill Gates has a very different take. In an interview with Quartz, Gates expressed the view that governments should tax companies' use of robotics, as a way to temporarily slow the spread of automation and to fund alternative employment.
In "The Error In Bill Gates' Latest Odd Idea," Forbes contributor Tim Worstall argues that Gates' view is the result of a misunderstanding of "the production of value and what happens to it when produced."
What Gates is saying here is that we tax the production of the worker and we should thus also tax the production of the robot. But we don't tax the production of the worker at all. We can and do tax the income of the worker (income tax etc) and sometimes too the consumption of the worker (sales tax) but we really don't tax the production of the worker.
Rich Haridy's related piece in New Atlas: "Robot taxes and universal basic income: How do we manage our automated future?" is also worth checking out.


Drones in Brief
Inverse ran a fun piece this week about the work of Tobin Fisher, founder of Vantage Robotics, and creator of the Snap (a video drone with caged propellors, designed with safety in mind). It turns out that Fisher performed some unconventional testing during the development process.
To develop the drone, he tells Inverse that he took advantage of an unusual focus group: Pot smokers and dealers at the end of Haight Street at Golden Gate Park in San Francisco.

"It's full of pot dealers, people who have bought pot, or people who are currently stoned," Fisher says. "They proved to be a really good test audience. 'Can people who are heavily stoned used the test product?'"

It turned out they could, of course. The stoners actually became pretty invested in Fisher's work. He would mention something that he was working on one day, something like optical flow. The next time he went by, the stoners would ask, "hey, how is it going with the optical flow?"
Elsewhere, a University of Illinois study found that drones can help soybean breeders preidct the time crop maturity, news emerged that telecommunications firm Verizon has acquired Skyward, a drone operations management company, and Logos Technologies and Insitu announced new work on the Integrator Tactical UAS.
China's Police Robot on Patrol
There's a new "E-Patrol Robot Sheriff" in town, folks.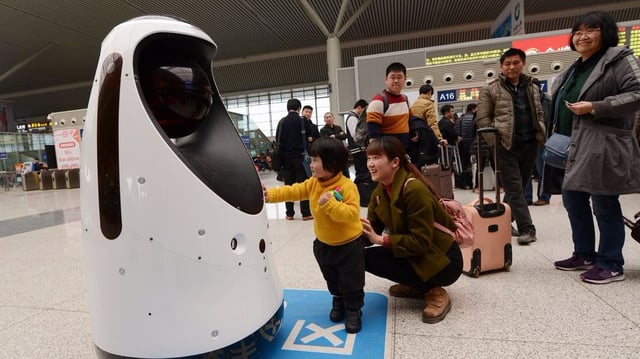 According to reports from China's Economic Daily picked up by Mashable, the 1.6 meter-tall robot moves autonomously using a system of cameras, and is already operating at the Zhengzhou East Railway Station in Henan, where it can identify staff at the station by their work passes.
The new E-Patrol Robot Sheriff has already caught on to its first hazard — it found a small fire on its first day, according to the Economic Daily, which published a first-hand account of police officers who worked with the RoboCop.
Meanwhile, researchers at Duke University have developed a robot designed to assist police during traffic stops. According to Digital Trends, the Sentinel Robotic System allows police officers to perform a wide range of actions remotely:
An officer involved in a traffic stop presses a button on the central console of his or her vehicle. This deploys the Sentinel robot, which autonomously approaches the stopped car. It then raises a video display that serves as a two-way link between the officer and the driver of said traffic stop vehicle.

The officer can request that the driver holds up their license and ID, and then scan this from the safety of their own vehicle. The robot can also perform breathalyzer and THC tests. If the officer deems the driver to be safe, they can exit their vehicle and proceed as normal.
Six-Legged Bot Exceeds Nature; Grabs Headlines
Scientists have created a six-legged robot that can move faster than its insect counterparts.
As New Atlas reported:
"Our findings support the idea that insects use a tripod gait to most effectively walk on surfaces in three dimensions, and because their legs have adhesive properties," said Pavan Ramdya, co-lead and corresponding author of the study. "This confirms a long-standing biological hypothesis. Ground robots should therefore break free from only using the tripod gait."
IEEE Spectrum has further coverage of this nippy little robot.
Hope you like the new format for the weekly roundup.
I'll be back next week with another roundup of the latest robotics news.
Until then, enjoy these videos and links!
A Robot Physical Therapist Helps Kids with Cerebral Palsy (MIT technology Review)
New AI Mental Health Tools Beat Human Doctors at Assessing Patients (Singularity Hub)
I, robot am serving your coffee (Financial Times)
Data Forecasts Golden Age of Asian Robot Sales (Asian Robotics Review)
How Robots Can Enhance The Lives of Europe's elderly citizens (Euronews)
Roman law offers a better guide to robot rights than sci-fi (Financial Times)
Our Bots, Ourselves (The Atlantic)
Facing the robotic revolution (BBC)
Pedestrians and robots will soon share the pavements (The Economist)
Legal artificial intelligence: Can it stand up in a court of law? (Robohub)