What's New in Robotics This Week - Dec 02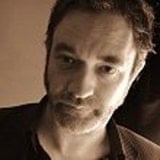 by
Emmet Cole
.
Posted on Dec 02, 2016 7:00 AM. 9 min read time
CERN's robots; AI advances; 3-D printed drone (w/ embedded electronics); Japan's debris bot; Ontario's autonomous car tests; 'robot stripper' and much more. Find out what's happening in our robotics universe this week. We hope that the news we have selected will interest and amuse you. Enjoy!
CERN Introduces Large Hadron Collider's Robotic Inspectors (engadget)
A couple of inspection robots dubbed TIM (short for 'Train Inspection Monorail') have been grabbing headlines this week.
Based at the Large Hadron Collider in Europe, the robotic system consists of sensors mounted on monrails that enable constant monitoring of the high-tech equipment that makes high-end physics possible.
They can monitor the tunnel's structure, oxygen percentage, temperature and communication bandwidth in real time. Both TIMs can also take visual and infrared images, as well as pull small wagons behind them if needed.
Japan Develops Robot Capable of Crawling Over Debris (The Nation)
A research team from Waseda University and Mitsubishi Heavy Industries Ltd. has created a robot that can be used to crawl across cluttered landscapes (think post-disaster rubble and debris) and, when oriented on two legs, can also be used to climb up and down ladders.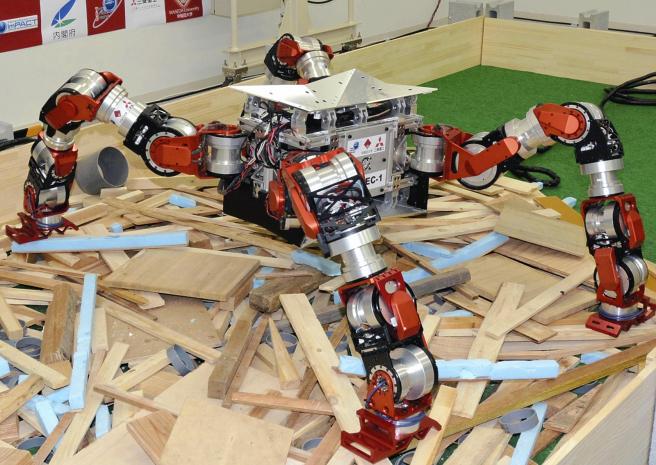 Developed as a Cabinet Office project, the robot is 1.69 meters tall when it stands up on two legs and weighs about 150 kilograms. Each of its four legs has seven joints.

In places where it would be difficult to stand upright, the robot gets down on all fours and moves one to two meters per minute, adjusting its physical position by such means as lifting its body a little off the ground and then coming down.
In the long-term, the team hopes to fit the robot with tools such like drills, and to tweak the device so that it can handle a variety of additional sensors.


Three Organizations Set to Test Autonomous Cars in Ontario (Android Headlines)
Ontario, Canada is set to become a hotbed for autonomous car testing with news emerging that three companies will test their autonomous vehicles in the region over the coming years.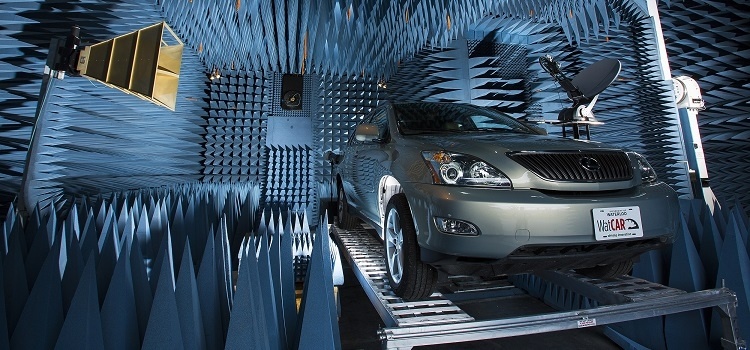 As Android Headlines reported:
[The] three lucky players are BlackBerry, The University of Waterloo's Centre for Automotive Research, and the Erwin Hymer Group. All three have gained the approval of Ontario's local government, allowing them to test cars on public streets in fully autonomous mode, so long as there are working controls and an alert human involved, in case things happen to go awry during an AI-driven test drive.

According to the rules of the agreement, these three entities are allowed to test their fully autonomous vehicles anywhere they please; any road throughout Ontario is their stomping ground. Thanks to Ontario's high local traffic and the fact that the province has four distinct and full seasons that include all of the usual inclement weather patterns, these self-driving cars should learn a good amount in a short time.
The Next Big Job in Tech: Robot Programmer (TechRepublic)
Automation is creating new opportunities for humans, especially in the area of robot programming, which is expected to see massive growth over the next 2-5 years.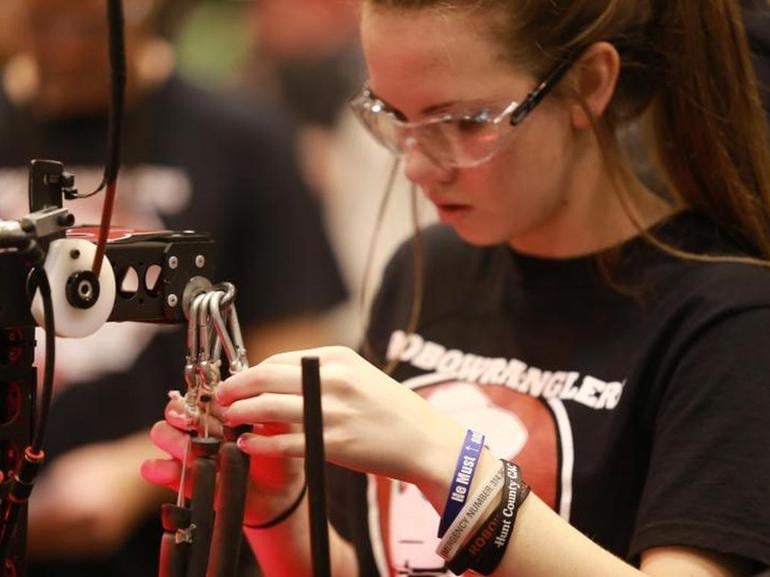 Joe Jones, founder of Harvest Automation (and original the inventor of the Roomba), told TechRepublic this week that robot coding presents different demands and challenges than traditional coding:
"The hard part of robot programming isn't writing the basic code that makes the robot work. Rather, it's observing what the robot actually does when it executes that code, figuring out why it doesn't behave the way you expected, and then changing things to make it work better—or maybe at all. After a large number of iterations, the structure of the code may be quite similar to what you started with but the details are usually very different."
According to the article, one of the keys to successfully integrating robot programmers into your company is integrating them with other engineers. This makes perfect sense, as robotics incorporates software, electronics, and mechanical design.


Collaborative Industrial Robots Market 2016 (NewsMaker)
Good news for the global cobot industry this week, with a new report claiming that the "collaborative industrial robot market" is expected to witness "exponential growth" with annual shipment and sales revenue from hardware and software growing at more than 42% annually through 2022.

"With advantages of increasing flexibility, improving production efficiency and reducing operational cost, industrial cobots have been deployed to assist human workforce and keeping manufacturers competitive in the global markets," says the report.

NTU and Stratasys 3D Print Operational Drone With Embedded Electronics (NTU Singapore)
We've seen 3d-printed drones before: the U.S. military is working on the technology, Northrop Grumman has a system in development, and researchers in the U.K. 3D-printed a drone back in 2014.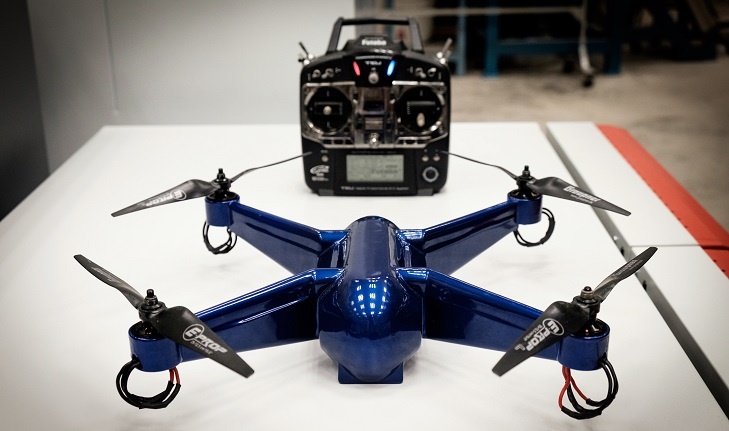 But researchers at Nanyang Technological University, Singapore have gone one step further by creating what it claims is the world's first fully-functional quadcopter 3D printed in ULTEMTM 9085 aerospace-grade material with electronics embedded.
The electronics were incorporated in the drone during the 3D printing process which employs Stratasys ULTEMTM 9085 - a high strength, lightweight FDM material certified for use in commercial aircrafts.

In 3D printing, objects are created digitally layer by layer until completion. However, embedding electronics can be a challenge, as most will not survive the high temperatures of the 3D printing process.

Commercial grade electronics were therefore modified and placed within the drone at the various stages of the printing process. They survived the high temperature printing which reached over 160 degrees Celsius, compared to the usual 80 to 100 degrees. Only the motors and the propellers were mounted after the entire chassis was completed.
It takes 14 hours to print one of these drones by the way, so bring a book if you plan to do this at home.


MIT Develops A.I. That Can Predict Seconds Into the Future (Inverse)
Experts at the Massachusetts Institute of Technology have developed a prototype artificial intelligence than can predict the outcome of events depicted in videos and create a one-and-a-half second video clip showing the future scenario --technology that could prove very useful in autonomous cars and security systems.
MIT researchers trained the A.I. by feeding over two million videos into its two-pronged deep-learning system. The first neural network learned to generate video by absorbing information about all two million videos. The second neural network learned to discriminate real from fake videos. These two networks then engage in what's called adversarial learning: They compete to outsmart each other. "One network ('the generator') tries to generate a synthetic video, and another network ('the discriminator') tries to discriminate synthetic versus real videos," lead author Carl Vondrick writes. "The generator is trained to fool the discriminator."
In other A.I. news, ExtremeTech reported that Google's DeepMind AI now has the ability to dream. The singularity can't be too far away.
Robot Stripper Performs at Australian 'Sexpo' (Digital Trends)
The worlds of art, robotics, and adult entertainment fused this week, with a performance by a 'robot stripper' at an Australian adult fair.
Created by British artist, Giles Walker, the robot stripper (which is accompanied by a robot DJ, of course) is composed of mannequin parts with a CCTV camera for a head.
The end result is a surreal scene:
"I was looking at voyeurism and the power relationship that exists between someone like a stripper and their audience," he continued, referring to the CCTV cameras which blur the lines about who is being objectified: the faceless dancers or their patrons.
Walker also said that the robots reference his home country of Britain, which is one of the most surveilled places on Earth. "At the time I was building these sculptures the U.K. was being flooded with CCTV cameras," he said. "They were everywhere, like mechanical 'Peeping Toms' on every street corner."
It's a well-known fact that the porn industry has long been at the cutting-edge of developments in Internet technology.

While Walker's device (as he readily admits) is not a robot in the strict sense, and it certainly doesn't attempt to look human with its CCTV camera for a head, with the rise of teledildonics and sex bots of various types, it's not a stretch to predict that the adult robot sector will be a major contributor to the development of convincing humanoid robots.
I wonder what Sigmund Freud would have to say about it all?
I'll be back next week with more robotics news.
Until then, hope you enjoy the videos and links below!
And Finally...
Robot surgeon a cut above the rest (Irish Examiner)
Taiwan ShouDe International unveils toddler-care robot (DigiTimes)
2 Taiwanese Teenagers Win World Robot Olympiad in India (ABC News)
Why Your Colleague Will Be a Robot Sooner Than You Think (HeatStreet)
Robots in warehouses: Job killers or indispensable? (Globe and Mail)
Robotics: Top 100 Influencers and Brands (Onalytica)
AMRC develops composite robotic machine tool (Composites World)
At Home With the Man Who's Made Robot 'Children' for 30 Years (Motherboard)
New mini robot sub unveiled at the National Oceanography Centre (PhysOrg)
Toddler robot provides insights into early childhood learning (New Atlas)
Japan 2020: Robot revolution (Straits Times)