What's New in Robotics This Week - April 7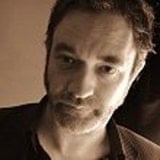 by
Emmet Cole
. Last updated on Apr 07, 2017 7:00 AM
Posted on Apr 07, 2017 7:00 AM. 9 min read time
Humans+Robots At Work & At Play; Meet The OctopusGripper; Automate; A Brief Note On Cobot's Place In The Robots-Jobs Debate; ABB Acquires BA; and much more. We hope that the news we have selected will interest and amuse you. Enjoy!

Meet the 'OctopusGripper'
Created by bio-inspired robotics specialists Festo, the OctopusGripper is made of soft silicone. When compressed air is applied, the tentacle bends inwards and grips the item.
Festo is currently testing the gripper on two pneumatic lightweight robots, including the BionicCobot. Only the the larger suckers are controlled by the compressed air system --the smaller suckers are static.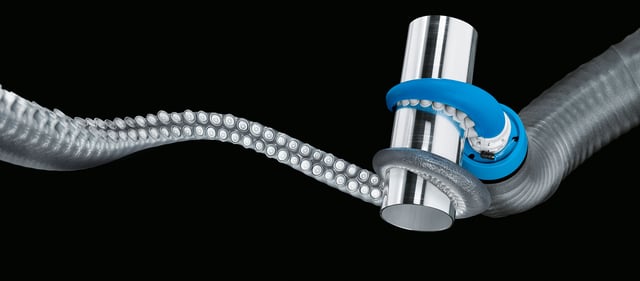 Elsewhere, New Scientist reported on another robot with a silicone body --the "RoboRay," a Chinese built manta ray-inspired robot that's designed to operate as underwater drone:
To get around using a motor in the manta-ray-inspired robot, Li and his colleagues made artificial fin muscles from a flexible polymer called dielectric elastomer. A silicone-encased lithium battery supplies a cyclic voltage that squeezes and releases that material, causing the muscles to bend up and down. This flaps the ray's fins, made of a thin silicone film, so that it moves through the water.
The RoboRay weighs just 90 grams and has a wing span of 22 centimeters.

Humans & Robots, At Work & At Play
Yakasawa announced that it's Motoman HC10 cobot will be commercially available in North America from next month, with deliveries starting in June.
Robohub reported on "42 companies empowering robots and humans to work side by side."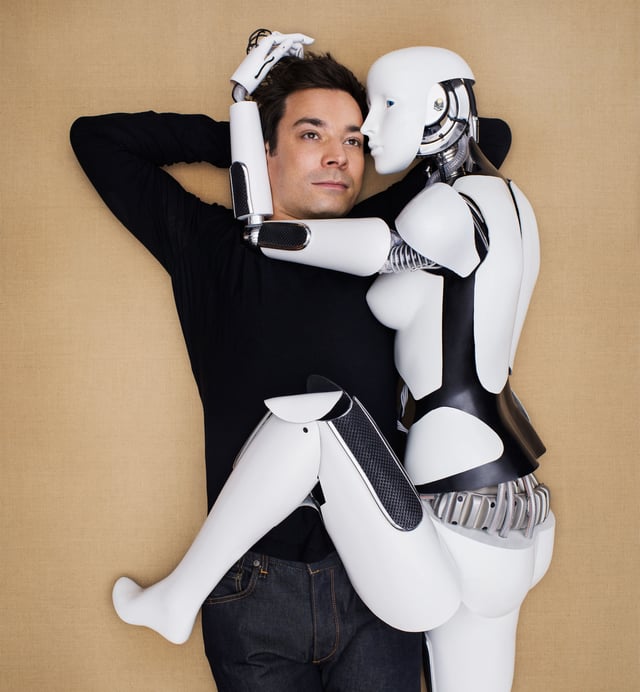 (Image via Wired.)
Automation World ran a timely piece about the "realities of the human-machine relationship." The article makes the important point that despite advances in cobot technology, "the overwhelming majority (98 percent) of industrial robot use still falls within Stage 1 of the human-robot collaboration (HRC) spectrum—in which a process is performed by a non-contact robot separated from its operator by a cage or other hard guarding."
Vincent Duchaine, co-founder of Robotiq and a researcher at Montreal's École de Technologie Supérieure, featured in an NBC News feature about the future of robotics grasping entitled "Before Robots Take Our Jobs, They Need to Get a Grip."
Shermine Gotfredsen, general manager at Universal Robots, SEA & Oceania told the "untold story of humans and robots" in Inquirer Business.
Finally, spare a thought for Zheng Jiajia, the Chinese AI expert who ended up marrying a robot of his own creation after failing to find a suitable human spouse, according to a report in the South China Morning Post.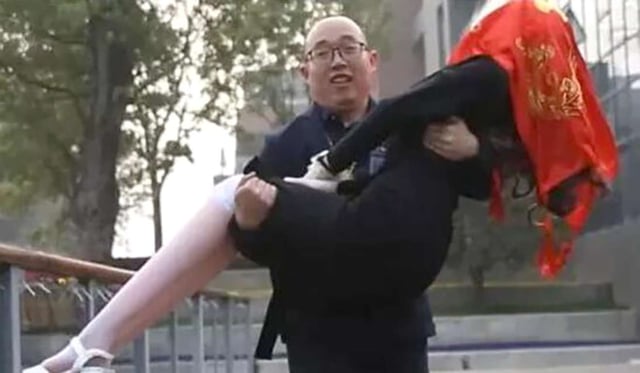 The Happy Individual. Er... Couple.
Automate 2017: the Best of the Rest
The biggest show in industrial robotics --Automate 2017-- was held this week in Chicago.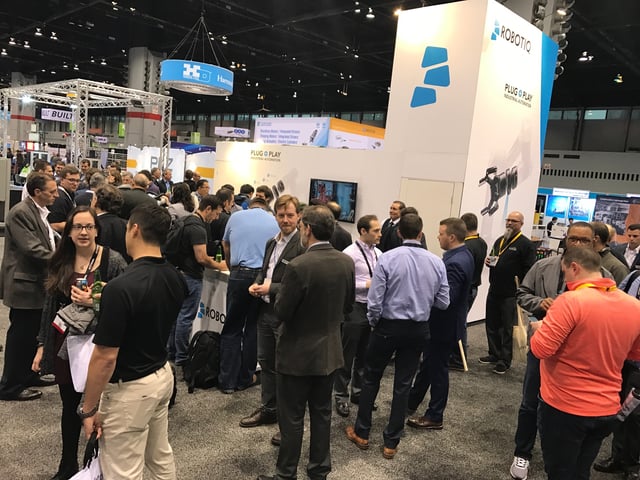 Happy hour at the Robotiq Booth, Automate 2017
We had plenty of coverage of the event on our blog, but here's our pick of the best coverage from elsewhere:
Robotics Business Review ran some excellent Automate-related articles, covering topics from sustainability in robotics to the debate over jobs and automation. Robotics Tomorrow dedicated a section of its site to coverage of the event. It's a great place to catch up with the many product announcements, as is Manufacturing Tomorrow.

ABB Acquires BA for "Close to US$2bn"
Swiss engineering giant ABB has acquired Austrian industrial automation integrator and components manufacturer B&R (Bernecker & Rainer) Automation for an undisclosed amount that's estimated to be "close to $2 billion."

As Frank Tobe reported:
"By combining B&R with ABB:
B&R said the acquisition will enable it to provide comprehensive industrial automation solutions globally and across the entire spectrum of technology and software in measurement, control, actuation, robotics, electrification and digitalization.
ABB said the acquisition would increase its sales in industrial automation to around $15 billion by adding B&R's annual sales of more than $600 million. According to Reuters, it would also "consolidate ABB's No.2 position in the $130 billion processing and industrial sector behind Siemens but ahead of rivals such as Emerson, Rockwell Automation and General Electric."


A Brief Note on The Robot Jobs Debate
The debate around labor displacement and losses due to robotics isn't going away. Nor should it. Automation is set to have a massive impact on our economies over the coming decades.
But every so often, it's useful to remind ourselves of something that often gets lost in the heat of a generalized debate: namely, that cobots differ in significant ways from other types of industrial robot.

(Image via MIT Technology Review.)
Human-robot collaboration is not about replacing human workers. Cobots are intended to make workers' lives easier and safer. Plus, your employees are freed up to work on more interesting tasks. In short, cobots help firms to reap the benefits of automation without the human sacrifice.
So, with all that in mind, let's take a quick look at some of this week's contributions to the ongoing debate:
The Association for Advancing Automation (A3) released a report, which shows positive correlations between increased automation and employment levels; Business Insider reported on a marijuana cultivation bot that could threaten what it calls 'trimmigrant' jobs; Lana Sweeten-Shults, a journalist at the Times Record News, worried aloud about the prospects of a robot taking her job; and a Bay Area politician floated the idea of a tax on businesses that use robots.
I'll be back next week with more news from the world of robotics. Until then, I hope you enjoy these videos and links!


The number of industrial robots sold in the next 10 years will jump 300% (Fast Company)
AI Wants to Be Your Bro, Not Your Foe (MIT Technology Review)
Scientists use magnetic fields to remotely control biologically inspired soft robots (TechCrunch)
Robot Cars and Fake Ethical Dilemmas (Forbes)
Restoring a Police Robot is a Family Project (Bot Mag)
We Just Created an Artificial Synapse That Can Learn Autonomously (Futurism)
Opinion: Five Ways To Invest In The Robot Revolution (Market Watch)
Meet Sally, The Robot Who Makes Perfect Salads (Bloomberg)
This Robotic Suit Wants to Make Your Grandparents Superpowered (Motherboard)
Retiring with robots? How your folks will get high-tech help (c|net)