What's New in Robotics This Week - Apr 28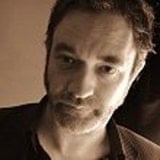 Manufacturing & Cobot Roundup (inc. Hannover Messe), Cassini's Spectacular Long Goodbye, Man Attacks Security Robot & Loses, and much more. We hope that the news we have selected will interest and amuse you. Enjoy!
Manufacturing & Cobot Roundup
Hannover Messe ends today and what an endorsement it has been for cobot technology, which has cemented its place as a critical component of Industry 4.0.
For a treasure trove of cobot-related stories from the event, click here.
In the meantime, here are some video highlights to get you started.
German Chancellor Angela Merkel came along to check out a cobot setup:




Cobots from the event were also featured on China's CGTN network:
Microsoft and partners showcased some nice human-robot collaboration:


Deutsche Welle has more.
Also this week, German designer Clemens Weisshaar spoke with de zeen about Industry 4.0:



Sami Atiya, President of Robotics and Motion Division at ABB, wrote about the exciting growth of collaborative robotics over recent years in a Forbes piece:
One of the most promising areas for robots in many years is the emergency of collaborative automation. [...]

More intelligent control of a robot helps reduce the need for large safety barriers and 'no go' zones on the factory floor, which allows production to be designed around market opportunities, not safety restrictions. It is also allowing robots to come out of the factory and into non-traditional spaces from furniture studios and hotels to bakeries.
Smithsonian Magazine ran a great feature about robot grasping written by Taskin Padir, Associate Professor of Electrical and Computer Engineering, Northeastern University.
Vanderbilt University is one of 40 academic partners in the new, US$200m+ ARM robotics manufacturing institute in Pittsburgh, and you can read all about it in an excellent feature from the university web site. Collaborative robotics is going to be a central focus for Vanderbilt's team:
Vanderbilt is a core university partner led by Eric Barth, associate professor of mechanical engineering.

"ARM brings together expertise from academia and industry with the goal of increasing the nation's manufacturing footprint. It will do this by developing technology to empower the American worker to be more productive," Barth said.

"Collaborative robotics is the key to solving manufacturing challenges that cannot be solved within cost and productivity constraints of human or robotic assets alone. Collaborative robotics will usher in a new age of manufacturing. We're excited that faculty at Vanderbilt will team with our industry and other academic partners to help make this a reality," Barth said.
Foxconn has announced ambitious plans to increase investment in its China-based robot development subsidiary by a whopping US$1.51 billion, according to reports.
Asian Robotics Review published its first "A-List" of "The Most Influential Robots in the World" this week. One of the four featured robots is Universal Robots' UR5 cobot arm:
Like some weird, new algorithm tossed into the complex and fast-moving world of robotics, the UR5 changed everything. A lightweight, aluminum robot with a versatile single arm possessing six degrees of freedom, without a torso or an enclosing cage to keep it safely from humans, the simple-looking and easy-to-operate machine revolutionized manufacturing and logistics almost overnight.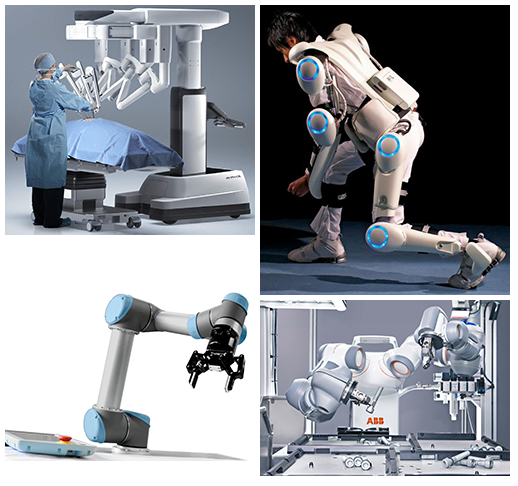 Caption: A Robotiq 2-Finger Adaptive Gripper as featured in Asian Robotics Review's "A List" 2017.
Cassini's Spectacular Long Goodbye
NASA's robotic space probe Cassini made its first dive in the 1,200 mile gap between Saturn's upper atmosphere and innermost rings this week. It's the first of more than 20 such dives the bot will make before eventually burning up in the planet's atmosphere in mid-September.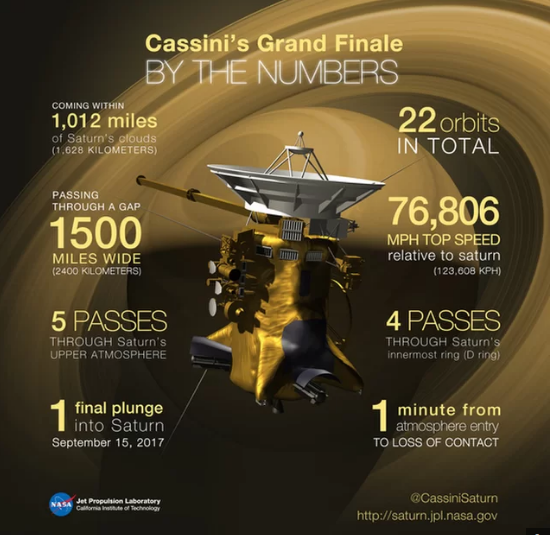 As NPR notes, during this process Cassini will transmit the closest pictures of Saturn ever taken:
The raw images are being fed into a photo stream on NASA's website, and though they lack detailed captions and annotations, they provide captivating views of the planet's complex atmosphere.
The images returned this week have set the scene for an exciting summer ahead:

Caption: Images Cassini show the closest-ever views of Saturn's swirled atmosphere and its massive hurricane.
CNN put together a video that celebrates Cassini's greatest moments so far:


Cassini guidance and control engineer Joan Stupik explained some of the risks associated with Cassini's final orbits:
NASA's JPL Lab has all the detail about the brave little probe's "Grand Finale."

Man Attacks Security Robot, Loses
An intoxicated gentleman in Silicon Valley attacked a Knightscope K5 security robot this week, resulting in his arrest.
Experts say he would have got away with it too, if it wasn't for the fact that it's a great big 300-lb security robot (and the incident took place outside Knightscope's offices during testing). In the end it all turned out to be good PR for Knightscope.


NBC Bay Area has video of the incident obtained from surveillance cameras. (It does not show the moment of attack itself, which is just as well as it's probably pretty difficult to look at.)
In my view, the real hero of this story is local resident Eamonn Callon who told reporters that "this is a pretty pathetic incident because it shows how spineless the drunk guys in Silicon Valley really are because they attack a victim who doesn't even have any arms."
It's nice to see some sincere robot love out there.

I'll be back next week. Until then, I hope you enjoy these videos and links, the first of which is a short film starring self-driving car pioneer David Hasselhoff.
By the way, Hasselhoff's lines were written by an AI...


Northrop Grumman Opens New Facility for Development of Autonomous Systems (AUVSI)
Car radar sensor co Arbe Robotics raises $2.5m (Globes)
A robot-delivery startup helped write state laws that are locking out competition (Recode)
Resistance is futile: China's conquest plan for robot industry (Economic Times)
It's OK If Robots Take Over Our Jobs So Long As This Happens (Fortune)
This Robot Knows When It's Confused and Asks for Help (MIT Technology Review)
Self-Driving Research Goes Open Source, AI Moves Past Human Input (Robotics Business Review)
4 Things Robots Need to Learn Before Working With Humans (Wired)
RobotArt Competition Highlights Advances in AI-Generated Painting (Seeker)
Robots Help Warehouse in China Cut Labor Costs (MH&L)