What's New in Robotics This Week—17.08.2018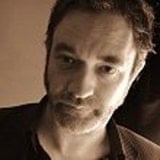 by
Emmet Cole
. Last updated on Aug 20, 2018 9:06 AM
Posted on Aug 17, 2018 7:00 AM. 9 min read time
UR cobot charges e-vehicles.
Cobot to build UK fighter jets.
Report: Cobot market to grow at 63.95% CAGR over the next five years.
The "don't turn me off!" bot.
DARPA microbots and NASA's Astrobee.
Five Videos for Friday.
And much more!
Manufacturing and cobot roundup
Techman has landed a deal with German automotive-part manufacturer Continental, according to a report in DigiTimes:
Techman's collaborative robots will find their way into Continental's 30 manufacturing factories around the globe, said the sources, without specifying a timetable for delivery.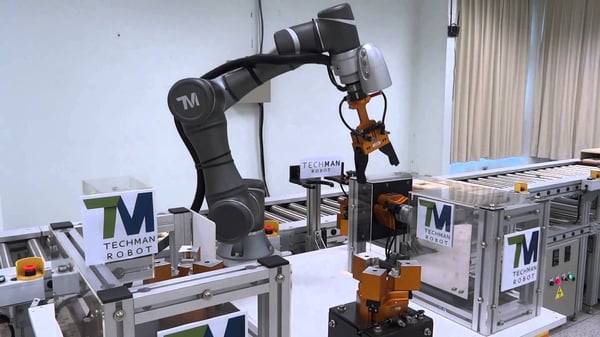 Continental is adopting Techman's cobots to modernize their manufacturing.

BAE Systems, maker of the Typhoon fighter jet, is including cobots in its upgrade to the latest assembly tools and systems. Dave Holmes, manufacturing director at BAE Systems' air business, spoke with Assembly Mag:
"Our engineers will soon benefit from collaborative robots designed to support people with complex manufacturing of combat aircraft. [...] Cobotics is the next, natural step in developing manufacturing technology that will allow for a blending of skilled roles. We envisage that people will make larger, more strategic decisions while delegating the repetitive and intricate aspects of production to a robot."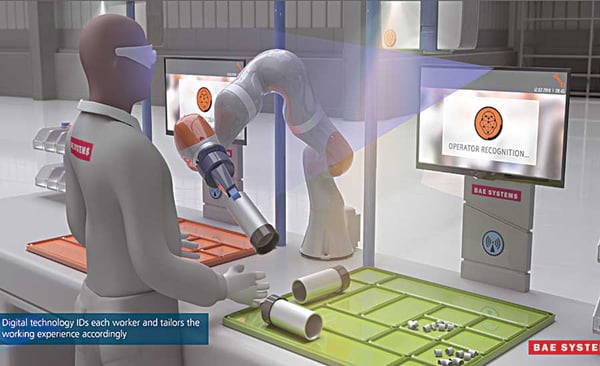 Cobots from KUKA are expected be implemented at BAE later this year. Credit: BAE Systems

Root.ai is working on "intelligent robots that will help growers build the farms of the future." The firm expects to launch a product in 2019. This new project video shows researchers working with a cobot from Universal Robots.


Cobots are aimed at augmenting what humans do, said Ronald Schmelzer, managing partner at AI-focused analyst and advisory firm Cognilytica. From his interview with CTO Vision:
"Indeed, if the old robotics focused on the four D's, then the new cobotics focuses on the three E's: efficiency, effectiveness, and enhancement."
An AUBO-i5 cobot was spotted inserting hooks for clothes hangers in this recently released video.


The Southwest Research Institute (SwRI) in Texas has launched its Collaborative Robotics Laboratory to bring advanced automation technology to the heavy-industry and manufacturing sectors. SwRI develops deep-learning algorithms, perception technologies, and advanced path-planning capabilities that enable cobots to collaborate with humans.

The cobot market, worth USD283.7 million in 2017, is expected to grow at a rate of 63.95% CAGR from 2018 to 2023, according to a new report.

The PalletizUR is a new flexible palletizing system whose Universal Robots cobot works with employees on packaging lines. Here it is in action.


John W. Kennedy, CEO of the New Jersey Manufacturing Extension Program (NJMEP), outlined a few of the advantages of cobots in a piece for Manufacturing.Net. He cited new career paths or positions for workers, cost-effective growth for SMEs, increased productivity, and a safer work environment.

If you're in the mood for a longer read, check out "Rise of the Robot Butchers," which takes an in-depth look at the impact of robotics on Australian meat processing, the technical obstacles of developing meat-processing technologies, the industry controversy surrounding fund allocation, and the reason robots process lamb better than beef.

Elsewhere...
A new study from the University of Duisburg-Essen, Germany, explored how humans respond to a robot pleading not to be turned off. Via NBC News:
Those who worked with the more humanlike Nao found the decision particularly stressful. Surprisingly, however, people who interacted with Nao in its machine-like persona took longer to hit the switch—apparently, the researchers said, because the sudden show of simulated emotion was so jarring.

Nao is helping researchers explore human-robot interaction. Credit: University of Duisburg-Essen

NASA and Freelancer.com have chosen the early winners in a crowdsourced competition to design an arm for the Astrobee cube robot. Via engadget:
South African grad student Nino Wunderlin produced an attachment mechanism, while Filipino conceptual engineer Myrdal Manzano crafted a "smart" attachment system. Indian software engineer Amit Biswas, in turn, developed a simple deployment mechanism.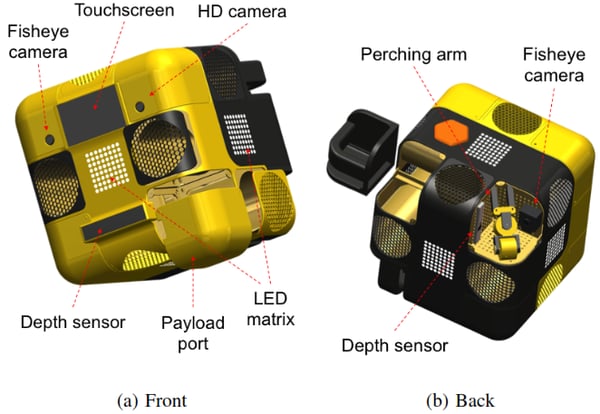 Astrobee is expected to arrive at the International Space Station in 2019 to assist humans with maintenance and monitoring tasks. Credit: NASA

DARPA has launched a new grant program to find the next generation of disaster-response micro-robots, ZDNet reports. Dubbed SHRIMP (Short-Range Independent Microrobotic Platforms), the program aims to develop micro-robots that can move around in chaotic post-disaster environments.

The SHRIMP program includes an Olympic-style series of events to test robots' capabilities. Credit: DARPA

Following its appearance at a recent exhibition in Toronto, Canada, the human-expression-mimicking Simulative Emotional Expression Robot (SEER) was profiled in TechCrunch:
"Real humans are more expressive, naturally, but this little face with its creepily realistic eyes plunged deeply into the uncanny valley and nearly climbed the far side."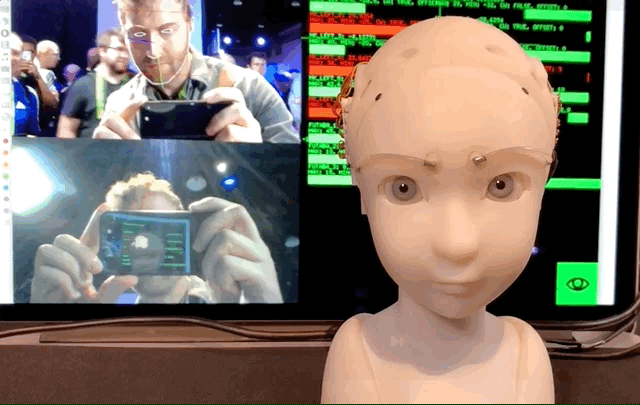 Despite limited mobility, the SEER excels at mimicking facial expressions.

MassRobotics, a US-based nonprofit for robotics startups, and the trade-based Robotic Industries Association have formed a strategic partnership "to support and advance the innovations and technologies from robotics organizations to further grow national conversation and activity about the industry," writes The Robot Report.
I'll be back next week with the latest robotics news. Until then...
Five videos for Friday
1. Engineers from Austria's Graz University of Technology have collaborated with BMW, the Austrian Society of Automotive Engineers, and other experts to develop an exciting new prototype: a cobot-based smart robotic charger that can autonomously plug into any electric vehicle.


2. This video from the University of Washington's Autonomous Flight Systems Laboratory (AFSL) shows a successful test of a ground-based backup system for drones, to be used when GPS fails. The system is part of AFSL's TRAPIS Project, which "aims to combine position data from multiple sources into a consistent position estimate [to] allow determination of aircraft position in GPS denied environments."
3. South Korean researchers have developed a chameleon-inspired soft actuator, which could open up new possibilities for camouflage robots and the development of artificial muscles, Business Korea reports. The system employs "nano-wire network-based anisotropy macromolecule film and a temperature-sensitive dye" to enable quick color changes with the robot's movement.


4. Over the past four years, an Iraq-based robotics enthusiast has been working independently on a juice-making robot, "without any help from anywhere, designing, manufacturing, programming, funding, [in] spite of my country's hard conditions." The impressive bot—which incorporates stepper motors from old copy machines—can handle 1.2 kg and is controlled by nine arduinos.

5. Finally, the World Robot Conference began in Beijing, China this week. Euronews was there to capture some of the awe-inspiring technology on display.