What's New In Robotics This Week? 05.10.2018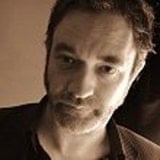 by
Emmet Cole
. Last updated on Oct 05, 2018 10:04 AM
Posted on Oct 05, 2018 7:00 AM. 7 min read time
-Manufacturing & Cobot Roundup
-Rethink Robotics closes
-GreyOrange, UR, Microsoft++
-Dry-walling bot
-Enter Iron Ox's robot farm
-Five vids for Friday
-And much more!

Manufacturing & cobot roundup
XPO Logistics (a top 10 global logistics provider of supply chain solutions) has announced plans to deploy 5,000 cobots throughout its logistics sites in North America and Europe.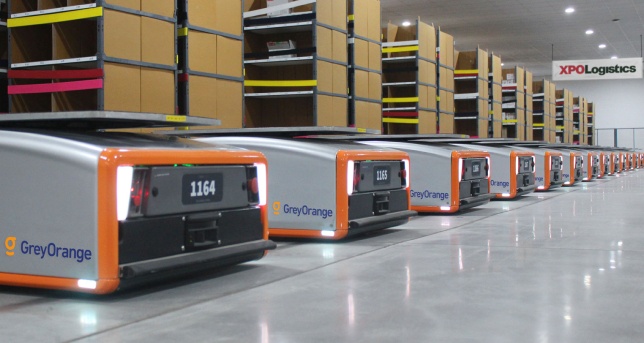 The cobots can move rack weighing from 1,000 to 3,500 pounds. Credit: GreyOrange


Bradley Jacobs, chief executive officer of XPO Logistics, told American Shipper:
"The addition of 5,000 collaborative robots will make our logistics operations safer and more productive in picking, packing and sortation. These are important benefits for our customers, particularly in the e-commerce and omnichannel retail sectors, where order speed and accuracy are essential ways to compete."
Boston-based cobot maker Rethink Robotics, closed down unexpectedly this week after an acquisition deal fell through. Via The Boston Globe:
"We thought that we had a deal that we were going to be able to close," said Rethink chief executive Scott Eckert, but the buyer backed out. Eckert declined to identify the company that had broken off the acquisition.
Scott Equipment Company released video showcasing a " 'cage-free' machine tending system with fully incorporated machine safety that operates your CNC machine via an AUBO collaborative robot"...

Microsoft has announced plans to work with Open Robotics and the ROS Industrial Consortium to bring the Robot Operating System (ROS) to Windows. ROS is a flexible framework of coding tools and libraries which is traditionally implemented on Linux. Following the announcement, developers will be able to use ROS' tools in Windows 10. (H/T Forbes)
A Robotiq gripper was spotted helping out with repackaging tasks...
Additive manufacturing and 3-D printing firms are turning to automation to help increase production rates. Traditionally, small to medium-sized enterprises (SMEs) have been put off automation by the large the capital outlays involved. However, as 3D Printing Industry reported this week, Danish cobot maker Universal Robots is "seeking to challenge the preconceptions of introducing automation at SMEs" with low-cost, easy-to-install collaborative automation solutions.
The Politecnico di Torino showcased cobots from MiR and Universal Robots working together on a simple pick and place task....
China's industrial robot output surpassed 100,000 in the first eight months of 2018, according to the Ministry of Industry and Information Technology. Between January and August, China produced 101,717 units of industrial robots and increase of 19.4% from the same time period last year. (H/T CGTN)
Mitsubishi Electric released video from IMTS 2018, in which the firm shows off its new cobot...
In other reading
Elsewhere...
The Internet has been buzzing about a robot farm developed by Iron Ox. Situated in an 8,000-square-foot warehouse in San Carlos, California, the farm is a test-bed for various elements of the automated hydroponics-based system. The firm expects to start selling to local suppliers and restaurants in 2019.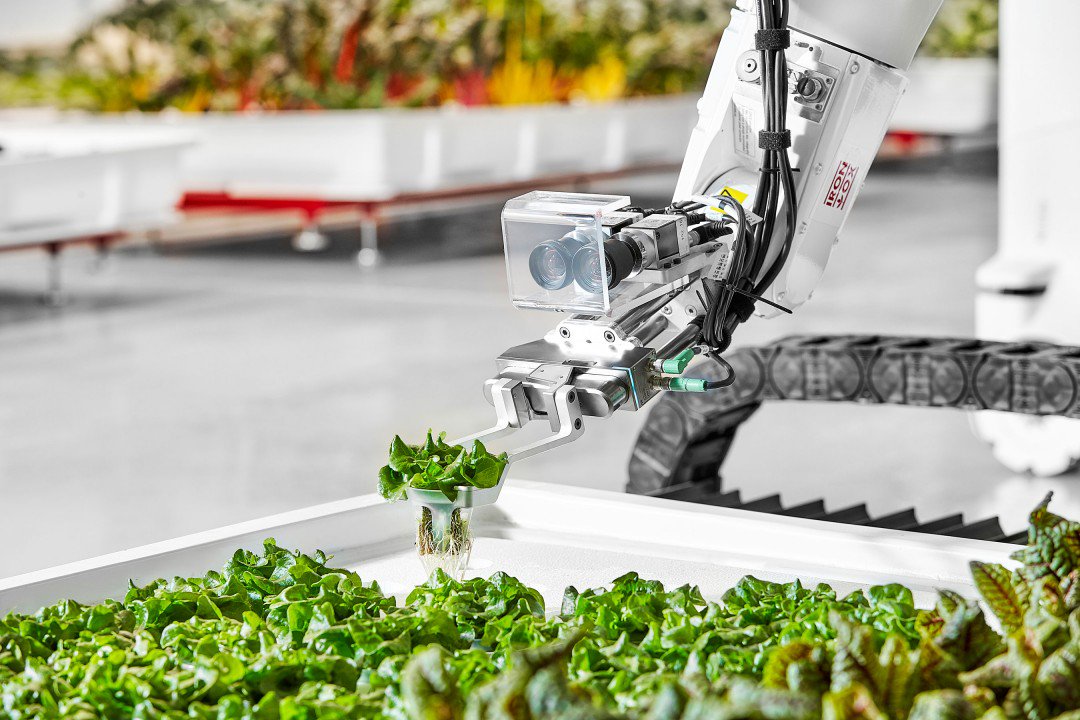 Robot arms can individually pluck plants from hydroponic trays and move them to new locations. Credit: Iron Ox
The urban-based system is an attempt to solve both the problem of the long-distances produce has to travel and the shortage of agricultural workers. MIT Technology Review has more.
In a fascinating interview with Audrow Nash, Robert Williamson, from the Australian National University, spoke about taking a mathematical approach to robot ethics. Williamson explained his logical derivation of a mathematical formulation of ethics, the cost of fairness and how to work ethically, among other topics. (H/T Robohub Podcast)
An interdisciplinary team of scientists at John Hopkins have started a project to explore how brains enable animals to navigate and change course while moving. The broader aim of the project is to improve robotic swarming algorithms:
"This is a very exciting new project from the perspective of a theorist and computational neuroscientist," said Kechen Zhang, associate professor at the School of Medicine and the study's principal investigator. "We propose that individual robots in a group can be thought of as neurons in an animal's brain. They interact with one another to form dynamic patterns that collectively signal locations in space and time, much in the same way brain rhythms do."
In other reading:
Come back next week for more of the latest robotics, manufacturing and cobot news!
Until then...
Five vids for Friday
1. UC Berkeley's Salto-1P has a new, bio-inspired control algorithm which the team showed off in a video this week. Dubbed "deadbeat foot placement hopping control," the algorithm enables the bouncing bot to jump on surfaces like furniture. (H/T IEEE Spectrum)
2. Japan's Advanced Industrial Science and Technology institute released amazing video of its humanoid HRP-5P helping to install drywall. It's all part of research into human-humanoid collaboration in the construction sector. (H/T Techcrunch)

3. Team CEREBERUS, an entrant to the DARPA Subterranean Challenge, released a concept video showing a system of walking and flying robots equipped with multi-modal perception systems, navigation and mapping autonomy, and "self-organized networked communications."
4. Artificial intelligence experts at OpenAI are taking on some of the world's best computer gamers. Their aim is the creation of a general intelligence for AI with some experts hoping that computer games might provide an unconventional path towards that goal.
5. Roboticists from NTU Singapore have created a system with two synchronized industrial arms that can "study a 3D blueprint, split the work equally and print it without colliding into each other." In recent tests, the system 3-D printed a 1.86 metre-long concrete structure in just eight minutes.