What's New In Robotics This Week - 04.05.2018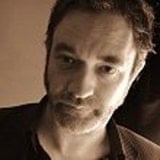 by
Emmet Cole
. Last updated on May 04, 2018 7:00 AM
Posted on May 04, 2018 7:00 AM. 7 min read time
-Manufacturing & Cobot Roundup
-Universal Robots, AUBO, Starship Technologies
-AUV or ROV? Both. Meet The Aquanaut.
-Funerals for robots
-And much more!


Manufacturing & cobot roundup
The collaborative robotics revolution is a "panacea for low productivity and an ageing work force," according to Andrew Dyer, investment manager at Baird Capital.

Via Robotics & Automation News:
[One] particular subsector of robotics, so-called collaborative robots – or "cobots" – promises to be a panacea for so many of the biggest issues affecting the developed world today, including lousy productivity growth, ageing populations and labour shortages.
STAMIT, a machine tooling company based in the Czech Republic, manufactures 12 million parts annually for the optic, print, packaging and healthcare industries. Deploying a UR10 cobot from Universal Robots in the high-mix/low-volume production line "enabled the manufacturer to staff a third shift with the robot filling a difficult to staff position."


Meanwhile, Montreal-based C2RO Cloud Robotics raised US$1.1 million in seed financing to commercialize its cloud-based robotics A.I. platform., Epson Robots was named "First Team Category Leader" at Automation World's 7th Annual "Leadership in Automation" Awards, and industrial robot maker Soft Robotics announced that it has raised US$20 million in an oversubscribed funding round.
Cobots are set to determine the size and layout of future automotive plants as well as providing "a surprisingly human touch" in the midst of Industry 4.0. (Autoblog.)
This cobot from AUBO was filmed handling fabric...


"Unburdened by the cost and complexity of industrial robots, the introduction of co-bots has meant that SMEs can finally bring robotics automation into their operations. This is currently the big market for co-bots as companies look for ways to add cheap and flexible capacity" --Jonathan Cohen and Heenal Patel, writing in Investment & Pensions Europe.

Zeiss Industrial Metrology unveiled its AI Cell trace system designed for the automotive sector...



Plastics Technology asked "Can Manufacturing Simultaneously Add Robots and People?" (Spoiler: the answer is Yes.)


Elsewhere...
Houston Mechatronics announced the launch of a new subsea robot, dubbed "Aquanaut," a multipurpose robot which can shape-shift from an Autonomous Underwater Vehicle to a Remotely Operated Vehicle, eliminating the need for vessels and tethers. The firm says the new vehicle enables "both the efficient collection of data over long distances as well as manipulation of subsea objects at a significantly lower cost than previous technology."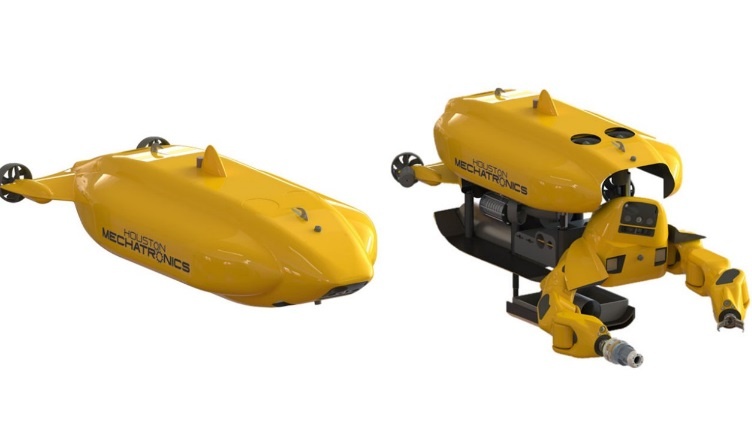 Caption: The Aquanaut was showcased at the Offshore Technology Conference (OTC) in Houston, Texas.
Ex-MythBuster Grant Imahara has been exploring how humans and robots work together...


Starship Technologies' delivery robots have been in the news, following the completion of successful trials on Intuit's business campus.
Via Forbes:
The perk for office workers is turning into a new business model for Starship Technologies. The Estonian company, which recently moved its headquarters to San Francisco, has been testing 10 of its robots on Intuit's campus for "several months" and is preparing to deploy 1,000 robots this year, says Janus Friis, co-CEO of Starship. "We are ready to scale to many campuses."
Meanwhile, there's a Chinese bank branch staffed entirely by robots (Australian Financial Review), Wired's Matt Simon shared his insights on "How to interact with robots without embarrassing yourself", and The Washington Post asked the burning question of the week: "Is the robot in 'Lost In Space' hot or not?"
Australian armed forces showcased a signal jamming drone gun...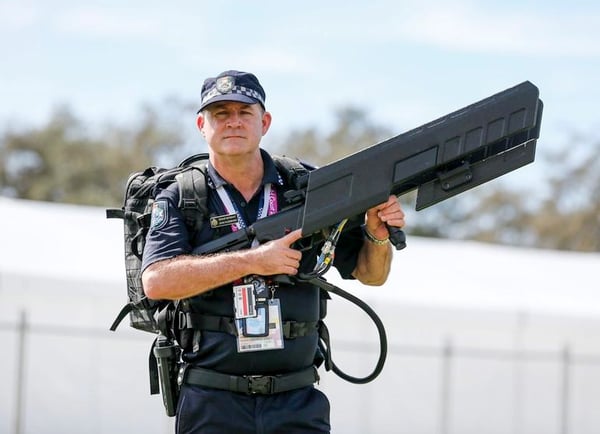 Caption: DroneShield developed the drone-jamming technology.
Buddhist monks in Japan have performed a ceremonial funeral for outdated Sony AIBOs.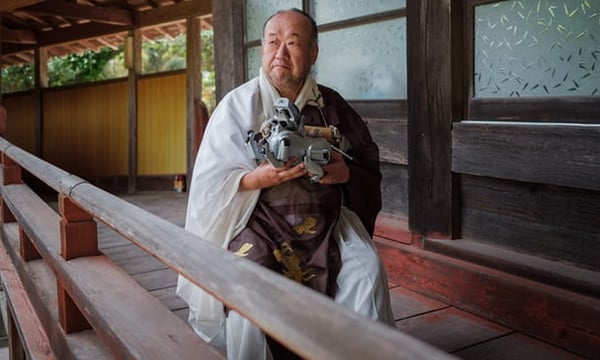 Caption: Kofukuji temple chief priest Bungen Oi holds an Aibo after its funeral.
Photograph: Nicolas Datiche/AFP/Getty Images (Via The Guardian.)
The process doesn't involve burial or cremation however, so when the funeral rituals have been completed, the defunct bots (some of which are accompanied by notes from their previous owners) are harvested for parts that can be used to repair less damaged models.
I'll be back next week with more robotics news! Until then...

Five vids for Friday
1. 1,347 drones equipped with colorful lights lit up the night sky in Xi'an, China this week to celebrate Labor Day --setting a new Guinness World Record in the process.


2. Robot Missions --a firm that builds robots to reduce shoreline pollution-- demonstrated its robot platform to Canada's Prime Minister Justin Trudeau at the Innovation Centre in Ottawa, Ontario, Canada.


3. Misty Robotics launched Misty II, a programmable personal assistant robot with an expected ship date of December 4th.
4. Researchers from Harvard and the Wyss Institute for Biologically Inspired Engineering have created a multi-layered structure based on octopus kinematics that enables robots to rapidly change their stiffness, damping, and dynamics.


5. Carnegie Mellon University's Snakebot was named Ground Rescue Robot of the Year at the Disaster Robotics Awards. Snakebot helped search through the rubble for survivors after last year's Mexico City earthquake.