What's New in Robotics This Week – 01.06.2018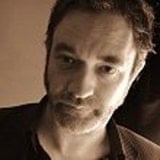 Manufacturing & cobot roundup
The AMAR-6 cobot
Blood-cleaning nanobots
Meet the "Dragon Firefighter"
Robots for pets
And much more!
Manufacturing & cobot roundup
The Karlsruhe Institute of Technology (KIT) and the FZI Research Center for Information Technology are preparing to showcase the new cobot ARMAR-6 in mid-June at CEBIT 2018.
Billed as an "assistant robot," ARMAR-6 is aimed at manufacturing applications and can learn by observing its human colleagues in action.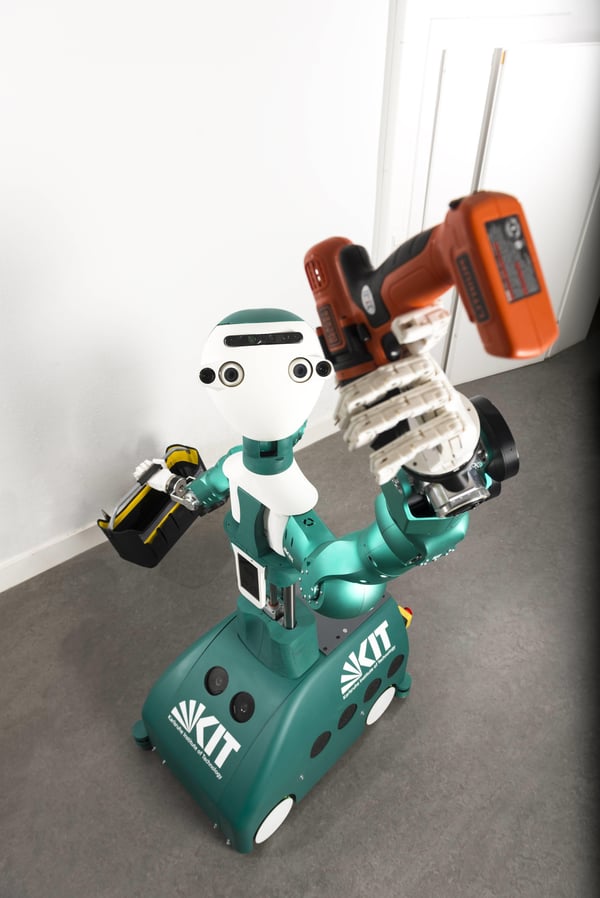 KIT says the ARMAR-6 assistant robot can detect when one of its human colleagues needs help and will respond accordingly.
(Image: KIT/Laila Tkotz.)
Via KIT:
Capable of lifting a weight of about 10 kilograms even with an outstretched arm, it is equipped with torque sensors in the arm joints to ensure that it uses its power so carefully and reliably that it can safely work together with people. Being a true assistant, ARMAR-6 is able to recognize when someone needs help and offers it to them – something that will be demonstrated at CEBIT.
Ward Automation has developed a cobot cell that can process, separate, and pick 50 bottles per minute and load them onto trays for circulation on separate conveyors...

Korea JoongAng Daily reported that LG Electronics is set to acquire a 20% stake (worth an estimated US$49.6 million) in Robostar in July.
Asian Robotics Review asked "What If China Automated Its Cut-Flower Industry?" and estimates that the sector – currently worth an estimated US$11 billion – could triple in value with the addition of some automation smarts .
Doosan released a new video showing its cobots in action...
Meanwhile, London Loves Business explored the benefits of Universal Robots' cobots, BM Magazine shared "Five reasons why humans should not fear collaborative robots," Engineering.com showcased how cobots can "fill a gap and create meaningful jobs," and ZDNet argued that the "robotics gold rush is in system-agnostic add-ons."
6 River Systems explained how collaborative robotics can deliver better value than other automation solutions in warehouse logistics applications...

In "How Humans Bond With Robots," the BBC explored human-robot interaction in industrial, military, and service applications:
In January 2017, workers at CBC, the Canadian Broadcasting Corporation, threw a retirement party for five mail robots. Rasputin, Basher, Move It or Lose It, Maze Mobile and Mom had been pacing the company's hallways for 25 years – delivering employee mail, making cute noises and regularly bumping into people.
DHL announced plans to build a 24,000-square-foot "logistics innovation center" (featuring cobots and other technologies) in the Chicago area.
Reecon Automation introduced Robbie and Roberta: two Universal Robots cobots that "harness the power of human-robot collaboration"...

Finally, Robotics & Automation News went behind the scenes at Kawasaki Heavy Industries to interview Shogo Hasegawa, a roboticist who was involved from the outset in the development of "duAro," Kawasaki's dual-arm SCARA cobot.


Elsewhere...
Engineers at the University of California San Diego have developed tiny, proof-of-concept, ultrasound-powered robots that can swim through blood, removing harmful bacteria and toxins on the way.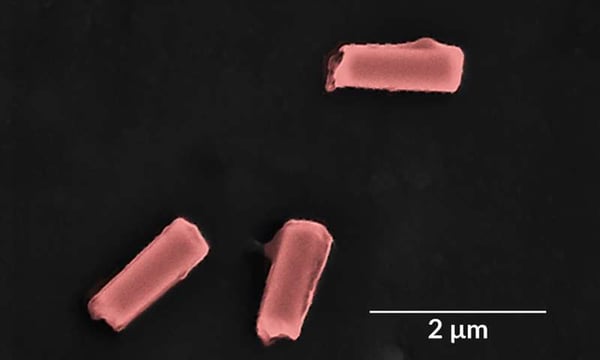 This colored SEM image shows the proof-of-concept nanorobots coated in hybrid platelet/red blood cell membranes.
(Image: Esteban-Fernández de Ávila/Science Robotics.)

Via PhysOrg:
"The idea is to create multifunctional nanorobots that can perform many different tasks at once," said co-first author Berta Esteban-Fernández de Ávila. "Combining platelet and red blood cell membranes into each nanorobot coating is synergistic – platelets target bacteria, while red blood cells target and neutralize the toxins those bacteria produce."

Roboticists from Japan's Tohoku University revealed the "Dragon Firefighter" robot, which is designed to "fight fires in high-rise buildings, large warehouses and other places where it is difficult to approach the source of the blaze" (H/T The Mainichi).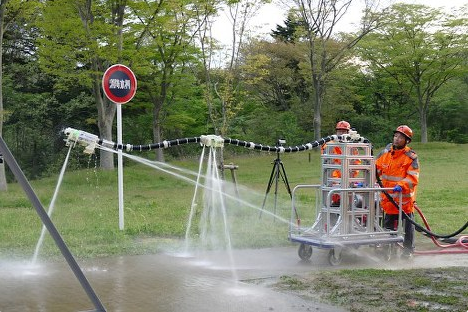 The prototype Dragon Firefighter bot is about 3 m long, but the team plans to extend that to 20 m over time.

The number of public safety agencies in the United States with drones has more than doubled since the end of 2016, according to data collected by the Center for the Study of the Drone at New York's Bard College. An estimated 900 police, sheriff, fire and emergency agencies now use drones.
When a group of researchers studied and modeled the movements of sheep and sheepdogs, they found that two simple rules determine how sheepdogs manage large numbers of sheep.
Via The Conversation:
It [the sheepdog] would drive the sheep from behind, towards the target, but if the sheep become too dispersed, the dog would move towards the edge of the leaking flock. Because the sheep move away from the dog and towards each other when the dog gets too close [...] the result is a cohesive sheep flock and a shepherding dog that weaves behind the flock.
In "Why We Programmed a Robot to Act like a Sheepdog," one of the researchers explains that when they input the two simple rules into their model, the weaving pattern appeared, despite not being part of the model – a case of what is called "emergent behavior" in computer science.



In other news:

- La Maison BeauSoleil, Canada's largest producer of cocktail-sized oysters, is "developing a state-of-the-art automated sorting and packing line that will revolutionize its business."
- Industrial robot company Hyundai Heavy Industries Holdings announced a partnership with tech giant Naver this week to develop customer service robots "that will sell for a fraction of the price of existing models."
- TechRadar's Andrew London "chucked a drone in a rover – and watched [his] new friend swim away."
- "Flippy," the burger-flipping bot, is back at work.
- And a Kickstarter launched for MIA, a bot designed to keep your pets amused while you're not at home.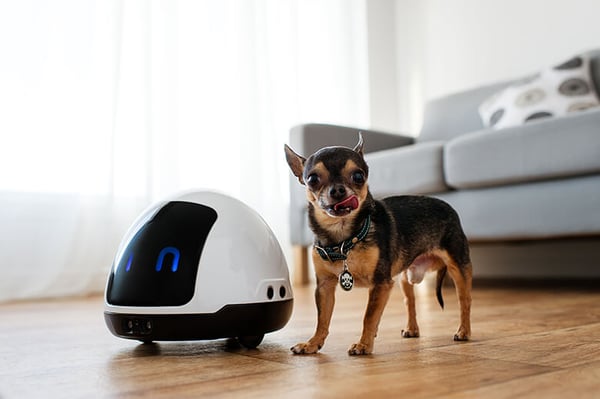 MIA (at left) is expected to retail for CAN$300 (approx. US$232).
I'll be back next week with more news from the world of robotics! Until then...


Five vids for Friday
1. Japanese researchers have created a hybrid robot that uses living rat muscles to move.


2. NASA researchers are "working towards an intergalactic construction site with robots capable of constructing needed structures in space."


3. To study people's reactions to beer foam, researchers turned to RoboBEER, a bot built from Lego pieces that can pour a bottle of beer into a glass.
4. Bruce Stokes, director of global economic attitudes at Pew Research Center, spoke with Kate Lancaster, managing editor of public affairs and communications at OECD, about public perceptions of robots.



5. Asia Research News asked "Can DNA Control Molecular Robots?"