What's New in Robotics This Week -May 12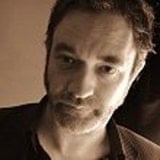 by
Emmet Cole
. Last updated on May 12, 2017 7:00 AM
Posted on May 12, 2017 7:00 AM. 13 min read time
Manufacturing & cobot roundup, drone brief, bots teaching bots, is there a 'Robotics Headline of the Year' award?, and much more. We hope that the news we have selected will interest and amuse you. Enjoy!
Manufacturing & Cobot Roundup
The Robotic Industries Association released its Q1 2017 report, which revealed the strongest first quarter on record (9,773 robots valued at approximately US$516 million) for robots ordered by North American companies.
A whopping 32 percent more robots were bought this year than in the same period in 2016. (Kayla Matthews has the breakdown on this very blog.)
200 robotics experts and local, regional, and national authorities met in Brussels this week to consider the development of regional innovation strategies based on robotics, with a particular focus on manufacturing.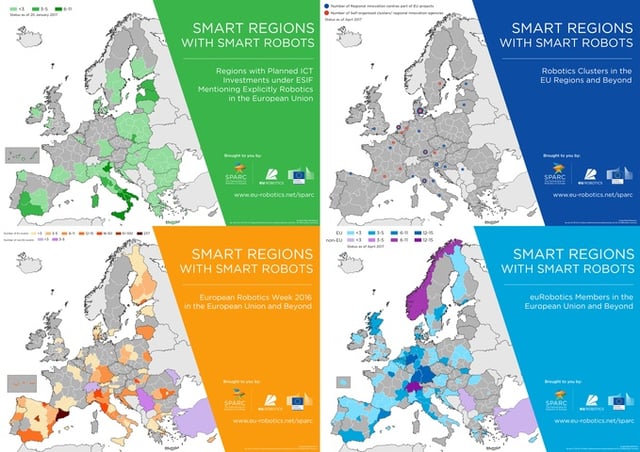 Via euRobotics:
The EC, strongly supported by the Committee of the Regions, is developing a network of Digital Innovation Hubs (DIHs), which will involve multiple partners cooperating to provide companies with access to digital technologies and expertise nearby within their regions.
The EC plans to provide €500 million from its Horizon 2020 Research and Innovation program to support the development of DIHs in every region of Europe.
Meanwhile, Robohub published Alan Winfield's "Thoughts On The EU's Draft Report On Robotics," in which he writes:
It is a great shame that most reports of the European Parliament's Committee for Legal Affairs' vote on its Draft Report on Civil Law Rules on Robotics headlined on 'personhood' for robots because the report has much else to commend it. Most important among its several recommendations is a proposed code of ethical conduct for roboticists, which explicitly asks designers to research and innovate responsibly.
Amazon announced a UD$250K competition to develop next generation warehouse robots. The firm's third annual Robotics Challenge will be held in Japan in July and includes he Massachusetts Institute of Technology, Princeton and Carnegie Mellon University.
Engineering.Com released a nice video about how Intelligent AGVs can be used in dynamic manufacturing environments:
The same site featured an interview with Bernardo Mendez, senior product manager at Yaskawa Innovation about the Motoman HC10 cobot:
The Interpack Trade Fair took place in Germany this week and, as always, it featured a plethora of automated solutions aimed at the processes and packaging segments.
In what has become a recurring theme of automation-related trade fairs over recent years, cobots stole the limelight once again.
Via Packaging World:
Collaborative robots have been the stars of the past few packaging-related trade shows, as one robot supplier after another saw what Rethink Robotics and Universal Robots were doing and decided it was time to get in on the "cobot" game.

One interesting development at interpack was the presence of at least two exhibitors who were featuring cobots capable of handling a considerably heavier payload than the cobots we've seen earlier.
DHL is set to invest in Sawyer cobots following a successful trial.
Rockwell Automation announced the winners of its 2017 'Future Machines' competition:


The Wall Street Journal summed up collaborative robotics with the phrase "Not Your Grandparent's Manufacturing" and Devon Live featured a UK robotics firm that's expecting a cobots boom over the next 12 months:
David Rowe, managing director of engineering company Applied Automation in Plymouth, said the rise of the robots is here, and expects to sell about 100 "collaborative" robots this year alone.
More robots doesn't mean less employment for humans, wrote Bruce Yandle, an adjunct professor of economics at George Mason University. The Boston Globe asked "Why aren't robots boosting economic productivity?" and according to a study published in the European Journal of Personality, "people who are more intelligent and who showed an interest in the arts and sciences during high school are less likely to fall victim to automation."
Bots Teaching Bots
Researchers at MIT have developed a system that allows non-coders to teach robots how to perform simple tasks. The nice part is that the system enables these robots to then pass on these skills to other robots.


Via TechCrunch:
The so-called C-LEARN program developed by the researchers at CSAIL combines prior knowledge with simple instructions around a specific task, provided by a human bot teacher. The robot's skills are then transferable, one to another, meaning theoretically you could have a single, non-specialist instructor provide the basic instructions that can end up educating an entire army of robots.
The Verge has a fascinating, in-depth article on the project.


Drone Brief
RethinkX, an independent think tank, has released a report predicting that by 2030, 95 percent of U.S. passenger miles traveled will be served by on-demand autonomous electric vehicles.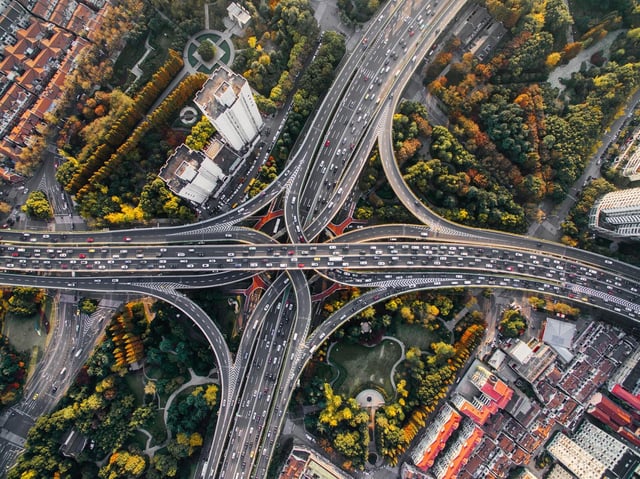 Via TechXplore:
The primary driver of this unfathomably huge change in American life is economics: The cost savings of using transport-as-a-service (TaaS) providers will be so great that consumers will abandon individually owned vehicles. The report predicts that the cost of TaaS will save the average family $5600 annually, the equivalent of a 10 percent raise in salary. This, the report suggests, will lead to the biggest increase in consumer spending in history.
The Wisconsin state Legislature gave its final approval to a bill that would permit robots to operate on sidewalks and crosswalks.
PhysOrg reported on the six-week mission in Antarctica involving underwater and airborne drones that was recently completed by a team of six roboticists. Their aim? To help predict how and when ice shelves collapse.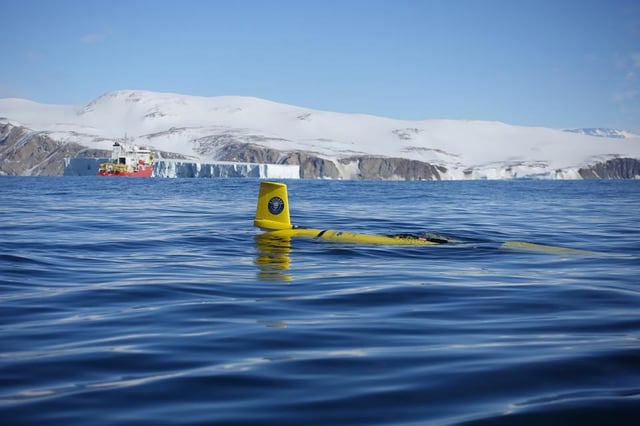 Caption: The underwater glider Storm Petrel makes its maiden voyage in Antarctica. (Damien Guihen/University of Tasmania.)

Motherboard reported on an underwater robot that's livestreaming "all the gnarly stuff it's seeing in the deep sea."
A study from the University of Illinois at Urbana-Champaign suggests that autonomous cars could be used to alleviate traffic congestion.
Researchers from Universidad Politécnica de Madrid and University of Florence are developing a bio-inspired fish bot equipped with special chemical sensors able to detect the pH of water for environmental monitoring.
The Aviationist reported on the mysterious X-37B unmanned space plane, which recently returned to earth after a 717-day long, secret mission.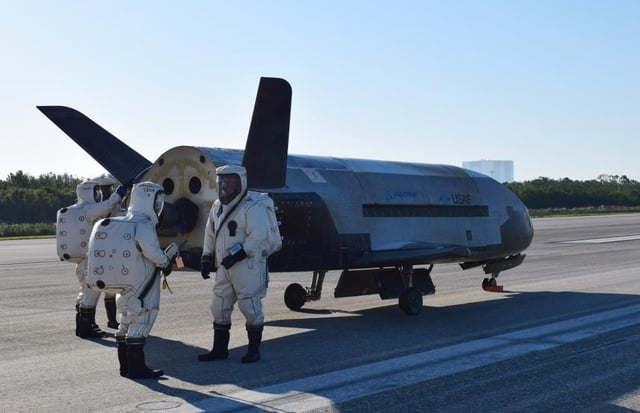 Caption: What top secret drone? I don't see any top secret drone.


Edmonton International Airport in Canada is set to become the first airport in the world to use the Robird --a lifelike robotic bird that's designed to scare real birds away-- on a daily basis.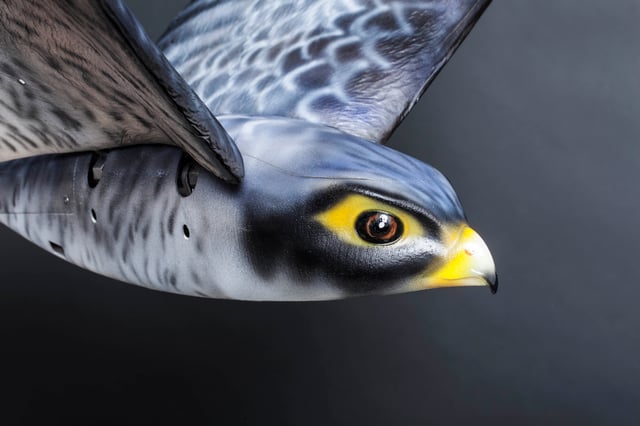 Meanwhile, at AUVSI Xponential 2017 (a major event for the drone industry that took place this week), PrecisionHawk announced that it's now offering its PrecisionMapper mapping and analytics software to commercial drone operators for free.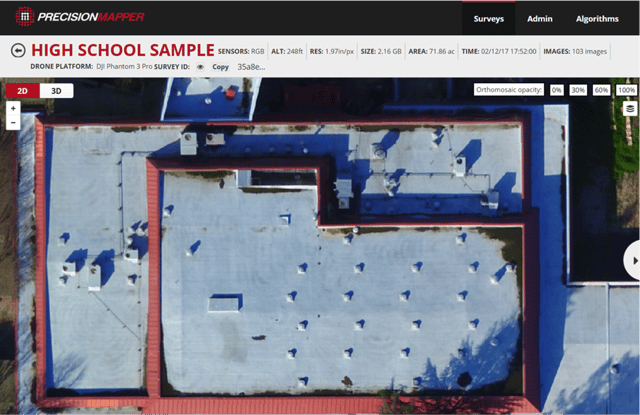 Caption: PrecisionMapper software offers professional grade mapping and analytics capabilities.
Drone360 reports:
The software, which stitches together a map from aerial data in both 2D and 3D, will now be free for up to 60 aerial surveys per year ― plus free data storage. This free package includes map exporting and access to analysis tools for agriculture, insurance, and the energy industries. The analytic tools include volume calculations for surveyors and vegetative health analysis for agricultural assessments.
Find more coverage of Xponential 2017 on Robotics Business Review.
Is there a 'Robotics Headline of the Year' award?
If so, ZME Science's "Parasitic Robot Rides Turtle In Exchange For Lunch," is going to be a prime contender.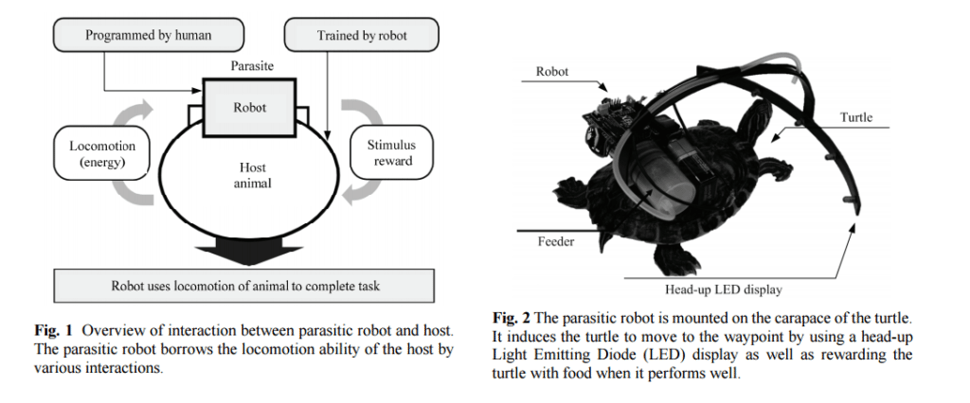 A paper published in the Journal of Bionic Engineering this week outlined a robot system that can be used to remotely guide a turtle's movements.
Via ZME Science:
Each turtle was first taught to associate a red light with food. After the training was over, the robot attached to the turtle's shell could effectively dictate the conditioned animal's motion. To move left, right, forward or backward, the robot flashed its red LEDs. After it was satisfied, the robot only had to eject some food from an attached tube.
As steady as a turtle with a parasitic robot controlling my every move, I'll be back next week with more news from the world of robotics. Until then, please enjoy these videos and links!


Dürr and Kuka introduce jointly developed robot system (Automotive World)
Elon Musk Says Robots Will Help Tesla Catch Up to Apple in Value (Fortune)
What's slowing the use of robots in the ag industry? (The Robot Report)
Live interactions with robots increase their perceived human likeness (ScienceDaily)
Robot that performs surgery inside your eye passes clinical trial (Engadget)
Nvidia Built a Video Game to Test Robots (PC Mag)
This robot could help refugess lost at sea (The Week)
Step aside, Siri: A new AI-powered assistant is in town, and she's kawaii (The Japan Times)
The Vision for Robotic Vision (Automation World)
Robots replacing workers, cutting cost, raising productivity (National Herald India)