What's New In Robotics This Week- Dec 11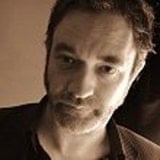 by
Emmet Cole
.
Posted on Dec 11, 2015 8:00 AM. 7 min read time
ROS Turns 8; DJI Japan to train drone operators; farewell Nereus; New robot for kids with autism; Mercedes-Benz adds lane change tech, and much more. Find out what's happening in the robotics universe this week. We select news that will certainly interest or amuse you. Enjoy your reading!
The Robot Operating System --an open source system for controlling robotic technologies-- turned 8 this week. ROS has grown rapidly in popularity throughout the robotics community since its launch and is now used by many robotics companies, including Robotiq.
At eight years old, ROS is growing faster than ever, and helping the robotics community to grow along with it. We're especially excited to see how brand new startups have been taking advantage of the open source nature of ROS to help them develop useful, reliable robots that are creating entirely new markets. In 2015 alone, more than $150 million in VC funding (that we know of) was invested in businesses that utilize ROS.

In May 2015 alone, nearly nine million ROS packages were downloaded from over 70,000 unique IP addresses, and these numbers don't even count mirrors. This suggests that ROS probably has hundreds of thousands of active users. We also have a very robust developer community: 1,840 people have contributed to ROS' 10 million lines of code, averaging 20 commits per day. The ROS wiki has gotten 10% bigger since last year, and there are over 11,000 users on ROS Answers, a 32% increase over last year, with a total of more than 5,000 questions answered. It's numbers like these that make us so confident in the long term future of ROS.
Here's to the next eight years!
See also: ROS 101 Introduction to the Robot Operating System (Robohub)


Kids with autism get a 'steady' friend (Khaleej Times)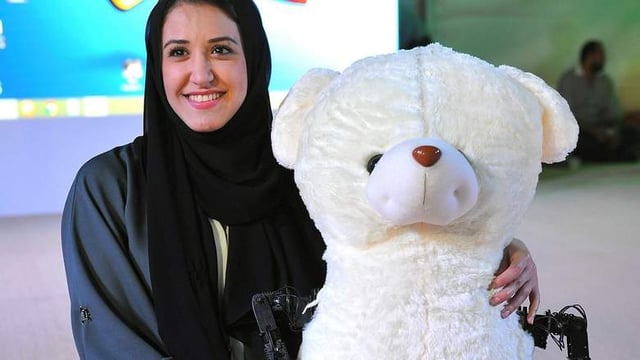 A new robot for kids with autism arrived this week.

Dubbed "Mozo", the cuddly robot is designed to help children with autism overcome communications challenges, but can also be used to provide remote monitoring:
Reem Al Marzouqi, the 25-year-old Emirati engineer who designed Mozo is thrilled with the successful breakthrough the toy has had with children with autism.

"The kids feel comfortable with Mozo which is a breakthrough. They hug him and talk to him and even make eye contact though we know that it is really difficult to expect such behaviour from autistic kids," she said.

"So I added a voice to it and then some robotic dance moves. Also it has ears as well as a camera fitted behind its eyes so that the child could be monitored on a regular basis," she said. After these additions, Mozo could now follow simple commands and is controlled through a simple mobile app. "The kids feel totally free and comfortable with it and parents are happy that their child is able to come out of their bubble."

Parents can also use Mozo at home. Therapists and parents do not need to be in the same room as the robot's eyes have cameras so they can monitor progress of the child from far away. "This gives the child an opportunity to directly communicate with his cute teddy friend. So far clinical trials using Mozo have proved that it does help improve communication skills of children with autism," she said.
Al Marzouqi looks like a researcher to keep an eye on over the coming years. Although she is just 25 years old, as well as developing Mozo, Al Marzouqi is also the first citizen of the United Arab Emirates to be granted a patent in the US for designing a car that can be driven without using hands.
DJI Japan to train 10,000 pilots in next 3 years (NIKKEI)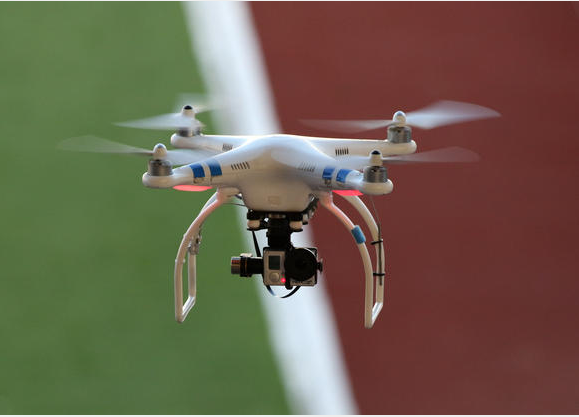 DJI Japan has announced that it will start providing corporate training programs next month. The company plans to offer three levels of certification-- DJI Specialist, DJI Instructor, and DJI Master. It hopes to train 10,000 drone pilots over the next three years.
The first program, starting in January, will be a week-long instructor-level course, with two days of lectures and five days of practical training. Instructor certification will require at least 30 hours of drone-maneuvering experience.

Participants who pass the exam will then qualify to train others as DJI specialists.
As of December 9th, the Japanese authorities prohibit operating drones near airports and in other areas, including dense residential neighborhoods. Any user that wants to operate drones in these environments must first obtain government permission.
This is a very positive move from DJI Japan. Hopefully, as people become better trained in the use of drone technology we will see fewer stories like the following...
Three Festive Things To Do With Unmanned Vehicles (Popular Science)

Deep-ocean diving robot Nereus is gone and won't be replaced (Engadget)

Nereus, the deep-sea diving robot that was lost at sea in 2014, will not be replaced according to its creators.
WHOI [Woods Hole Oceanographic Institution] scientists originally wanted to build a successor to their lost creation, but they ultimately decided to invest the $3 million insurance payout in "less risky projects". Instead of replicating Nereus' capabilities, the team now plans to build landers and improve the institute's other undersea vehicles that can't dive as far down. Don't worry, though: there are other organizations currently developing vehicles that will be able bring us otherworldly footage and specimen samples straight from the deepest trenches of the ocean.

The Schmidt Ocean Institute is planning to build a series of submarines that could lead to one capable of diving as deep as the Nereus could by 2019. And then there's the Shanghai Ocean University in China, which aims to build three landers, an ROV and a human-occupied vehicle, all for the sake of exploring hadal zone.
Mercedes-Benz adds lane changes to its autonomous driving offerings (Washington Post)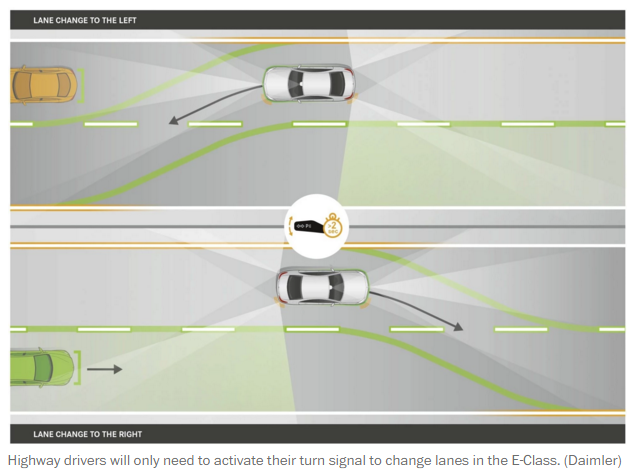 Mercedes-Benz has announced that automated lane-changing technology will be available on the company's E-Class cars, which are set to launch in spring 2016. Using the technology, all drivers have to do is activate their turn signal and the car will take care of the rest.
For the automated lane change to work, the car must be traveling between 50 mph and 112 mph and having steering assist activated. (That feature keeps the vehicle in the center of the lane.) Once the turn signal has been on for two seconds — and the car's sensors determine a safe change can be made in three seconds — the vehicle will change lanes. The E-Class will rely on a camera and radar to ensure there isn't a car in its path and to identify lane markings. Mercedes-Benz says the system will only work on multi-lane highways.
And also...
Leonardo da Vinci Robot Wows Crowds (Yahoo!)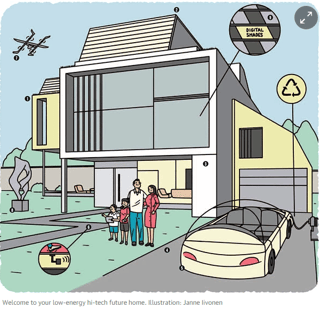 Tech house of the future: take a look around (The Guardian)
Mobile Robots Rev Up for Material Handling (Robotics Business Review)
China Wants To Replace Millions of Jobs With Robots (MIT Technology Review)
Killer robots? They're a real issue – and here's what the Vatican has to say (Catholic News Agency)
Police unit plans to use large drone to 'net' unauthorized unmanned aircraft (sUAS News)
Robots and drones get the gift of Israeli machine sight, via Intel (Times of Israel)
Robots Guard Workers from Dull, Dirty & Dangerous Labor (PDDNET)
Small drone prompts evacuation at Paterson federal building, officials say (NJ.com)