What's New In Robotics? 17.05.2019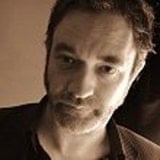 by
Emmet Cole
. Last updated on May 17, 2019 7:21 AM
Posted on May 17, 2019 7:06 AM. 8 min read time
Good morning. In this week's news mix: RIA releases new cobot standard, new survey finds growing demand for automation in warehouses and SK President Moon Jae-in meets Doosan's cobots. We also encounter a swimming microrobot for drug delivery, meet bots inspired by whales and hummingbirds and much more!
Cobots & manufacturing
The Robotic Industries Association's standards committee released RIA TR R15.806 a new standard for testing pressure and force in cobots this week. The standard "describes test methods and metrics for measuring the pressures and forces associated with quasi-static and transient contact events of collaborative applications." It also also provides "guidance on determining conditions of the test measurements, measurement devices, and accurate testing methods." (H/T ControlDesign)
Fitz-Thors Engineering, Inc. has released video of an LBR iiwa cobot implementation designed to handle complex vision inspection tasks. Here the cobot checks electrical wiring in domestic appliances...
Driven by the need to manage high-velocity operations with limited labor resources, more warehouses and DCs than ever before are looking to automation to help them solve their most pressing fulfillment problems, according to the results of Modern Materials Handling's 2019 automation survey.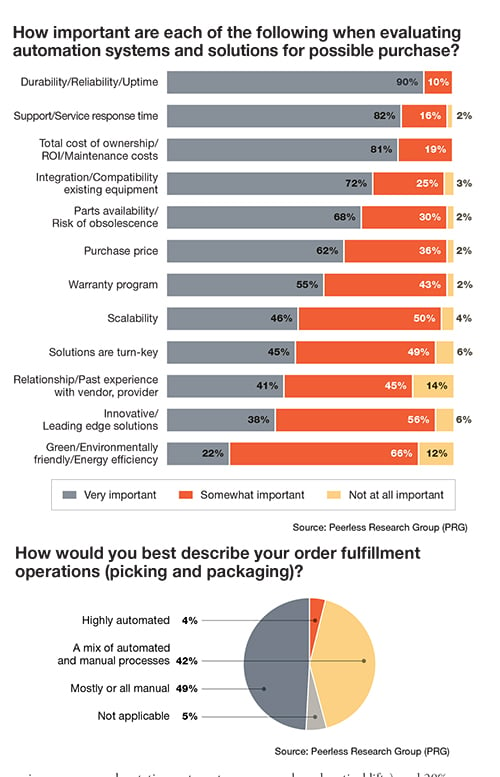 Credit: Peerless Research Group
Via Modern Materials Handling:
Over the next 24 months, 57% of companies plan to shop around for conveyor and sortation systems, while 55% want automated packaging solutions and 50% will invest in robotics for picking. Fifty-percent are interested in mobile collaborative robots, 47% in shuttle systems/mobile robotic storage, and 47% in robotics that are used for palletizing.
West Pharmaservices released video this week showcasing its WEST PCR Pallatizing Collaborative Robot system, which can handle up to eight boxes a minute...
Nearly 55% of total commercial robots shipped in 2024 (more than 915,000 units) will have at least one ROS package installed, according to a new report from analyst firm ABI Research. ROS is an open-source framework for building operating systems for robotics.
Robotics Business Review (RBR) unveiled the RBR50 2019 this week. Now in its 8th year, the RBR50 represents the world's top 50 robotics companies. This year, with the help of market analysts IDC, RBR sought companies with proven commercial success and transformative technology. Recipients included Robotiq, Universal Robots, and Yaskawa.
South Korean President Moon Jae-in spent some time with a cobot from Doosan this week...
The International Conference on Robotics and Automation (ICRA) 2019 begins next week in Montreal, Canada and four of Canada's "fastest growing robotics companies" --Robotiq, Kinova, Element AI and Clearpath Robotics-- will be there "to represent the nation's rise as a global leader in innovation and robotics technology." (H/T Robotics Tomorrow)
And in other cobot and industrial automation news:
Elsewhere...
Researchers from Thayer School of Engineering at Dartmouth College and City University of Hong Kong unveiled a whale-inspired, remote-controlled soft robot this week that can swim through the body and change shape in order to conduct targeted drug delivery against cancer cells.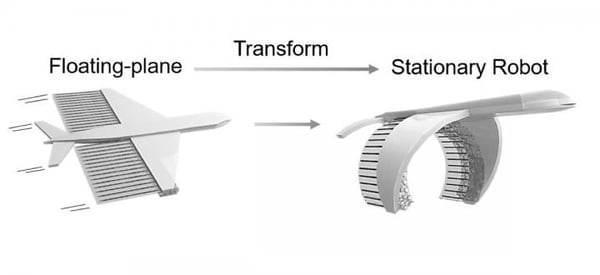 Credit: City University of Hong Kong
Via EurekAlert:
Researchers combined cardiac tissue engineering, a 3D-printed wing structure and a light-sensitive gel to produce the soft robot with start-stop capability. The switchable device transforms its shape when exposed to skin-penetrating near-infrared light, causing it to drive and brake through fluid environments like the human blood stream.
CNBC profiled root.ai, specifically the firm's 'Virgo 1,' a tomato-picking robot that can pick without bruising and is better than humans at detecting ripeness.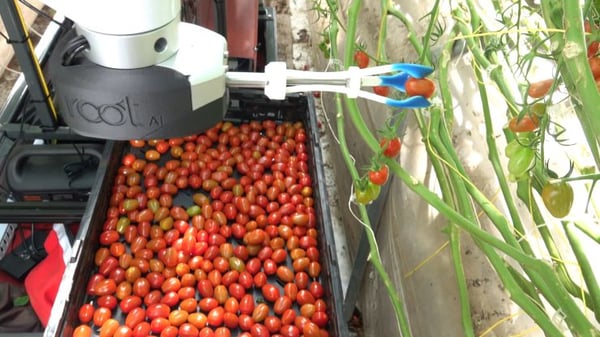 Credit: root.ai
CNBC reports:
The Virgo is a self-driving robot with sensors and cameras that serve as its eyes. A "system-on-module" runs the Virgo's AI-software brain. A robotic arm, with a dexterous hand attached, moves gently enough to work alongside people, and can independently pick tomatoes without tearing down vines.
Researchers at Virginia Tech, USA are developing algorithms and machine learning tools to make search and rescue drones more effective. One of the keys to their work is answering the question: 'Can we train drones to understand how lost humans behave?'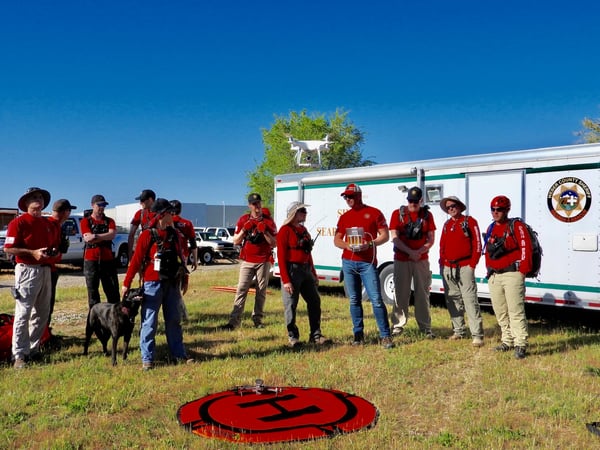 Search and Rescue teams wait for drones to complete an initial field survey during a field training exercise.
Credit: Sheri Trbovich Weber County Sheriff's Search and Rescue
Scientific American reports:
Nicole Abaid, an assistant professor in Virginia Tech's Department of Biomedical Engineering and Mechanics, used algorithms to develop a mathematical model of what humans do in such situations. "Someone with dementia, when they're lost, will behave significantly differently than like a child or a despondent person," Abaid says.

In other headlines:
Come back next week for more of the latest robotics news! Until then, please enjoy...
Five vids for Friday
1. Brown University researchers have developed an algorithm that enables a robot to teach itself how to develop the strokes required to reproduce human sketches and handwriting. (TechXplore has the details.)
2. Ten years ago, inspired by the octopus, Cecilia Laschi, Professor of Biorobotics at Sant'Anna School of Advanced Studies in Pisa, Italy developed the world's first entirely soft robot. Today, soft robotics is a well-established part of the robotics world. (FetFx has more.)
3. Researchers at Canada's More-Than-One Robotics Laboratory at the University of Prince Edward Island have created a system that enables a human operator to control a robot swarm using simple gestures.
4. Experts at the Toyohashi University of Technology in Japan unveiled a robot inspired by land leeches this week. The bot's motion mechanism uses tubular shower hose to emulate leeches' light weight and flexibility. (H/T The Robot Report)
5. In the latest episode of NPR's 'Future You' series, Elsie Hu visits the University of Houston, where researchers are developing mind-controlled robot suits designed to transform the lives of people with disabilities. (H/T NPR)