What's New In Robotics? 07.12.2018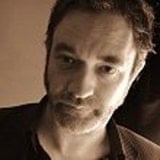 by
Emmet Cole
. Last updated on Dec 10, 2018 4:32 PM
Posted on Dec 07, 2018 7:00 AM. 10 min read time
-UR celebrates 10 years since 1st sale
-China robot production data
-World's first automated ferry
-Hello Bennu
-Elowan the plant-robot hybrid
-Five vids for Friday
-And much more!
Manufacturing & cobot roundup
People throughout the cobot sector (the fastest growing segment of the industrial robotics market) are asking themselves 'Where does the time go?' with news that cobot giant Universal Robots is celebrating the 10th anniversary of its very first cobot sale (a UR5).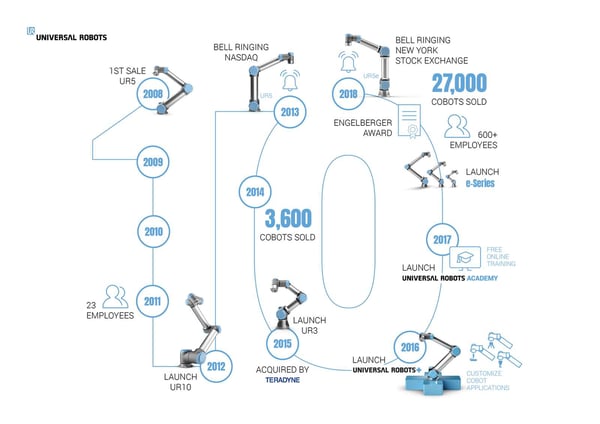 Milestones in the history of Universal Robots. Credit: Universal Robots
Via BusinessWire:
[UR's co-founder and CTO, Esben Østergaard] still remembers the early days in 2008 when the small UR team delivered the first UR5s in Denmark and Germany. "10 years might seem like a long time, and it's definitely been quite a journey; but we've only just started to scratch the surface," says Østergaard. "I continue to see our cobots power new applications that we never imagined when we first launched."
China's industrial robot output increased 8.7 percent year-on-year in the first 10 months of 2018, according to official data from the Ministry of Industry and Information Technology. A total of 118,452 units of industrial robots were manufactured January-October. The data also showed that in the month of October robot output dropped 3.3 percent year-on-year to 9,590 units. (H/T Xinhua)
Comprehensive Logistics, an Ohio-based contract manufacturer, managed to achieve 100% quality in the sub-assembly of automotive engines with some help from a UR10 cobot during the mission-critical inspection process...


One of Robotiq's grippers was spotted in a video from Clemson University, where associate professor Yue "Sophie" Wang is conducting research aimed at "helping robots and people work together more closely"...
"Robots will get along fine with their fellow workers, so you should introduce them to each other soon," Rick Rice, an automation specialist and controls engineer at U.S.-based dry-foods manufacturer Crest Foods explained in an excellent long-read ("A Little Collaboration Goes A Long Way") for Control Design:
As machines became more elaborate, the footprint required to contain the operation has grown, but the building walls have not. There is more and more in the same finite space. Consideration of a robot on a mature production line is most often eliminated due to the lack of sufficient space. Cobots answer this concern by presenting automation in an envelope not much bigger than the human that currently performs the same function.
Last week, we saw video of a Robotiq gripper helping to serve coffee at a recent event. As winter draws in (at least in the Northern Hemisphere), it's probably a good time to switch to something else, like a nice.. erm.. cold beer.

In other cobot and manufacturing news...
Elsewhere...
Rolls-Royce and Finland's state-owned ferry operator Finferries successfully demonstrated "the world's first fully autonomous ferry" system this week.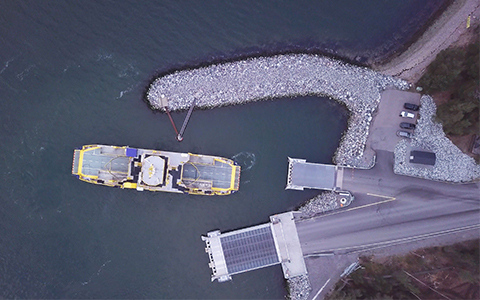 Credit: Rolls Royce
Via Rolls Royce:
During the demonstration, the Falco, with 80 invited VIP guests aboard, conducted the voyage under fully autonomous control. The vessel detected objects utilizing sensor fusion and artificial intelligence and conducted collision avoidance. It also demonstrated automatic berthing with a recently developed autonomous navigation system. All this was achieved without any human intervention from the crew.
NASA's InSight lander wouldn't be able to get much work done without its robotic arm. Manufactured by SSL, the lightweight, four-degree-of-freedom, two-meter class robotic arm has the mission-critical job of handling InSight's sensitive instruments. The arm also helps InSight take pictures using the Instrument Deployment Camera, such as the image below, taken days after InSight reached the Martian surface.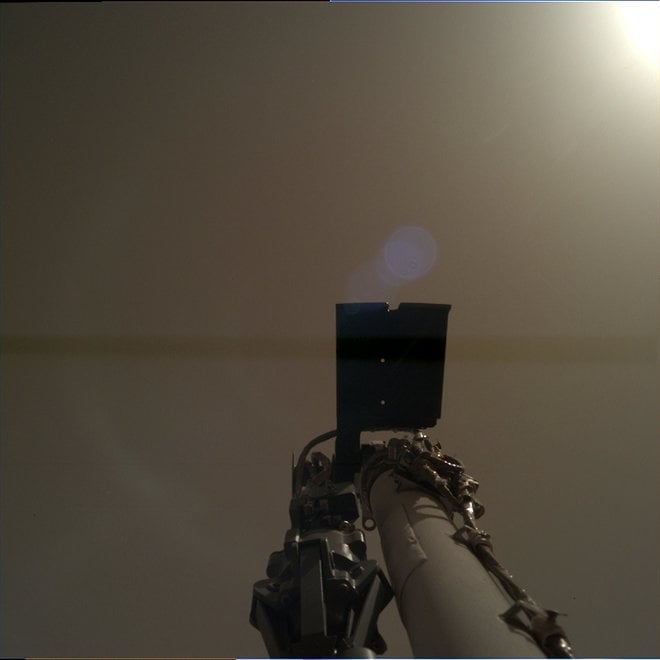 Credit: NASA/JPL-Caltech

Meanwhile, another space bot, NASA's OSIRIS-REx caught up with its target --the Bennu asteroid, 130m kilometers (180m miles) from Earth -- on Monday.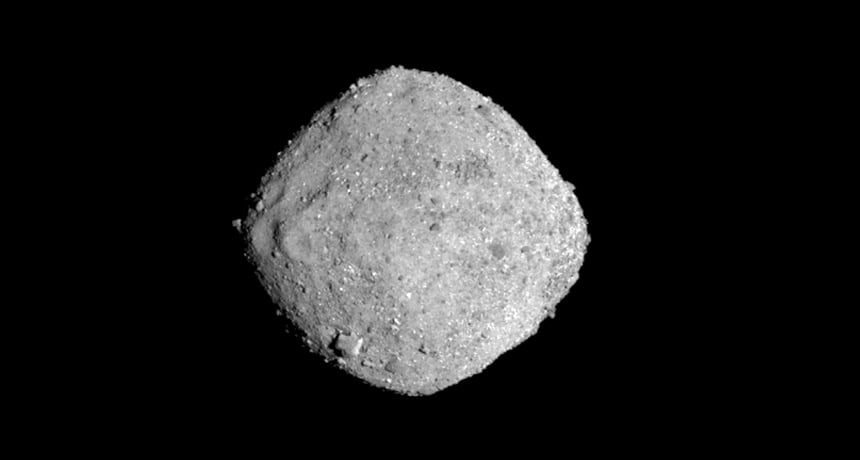 Credit: University of Arizona, Goddard Space Flight Center/NASA
Via ScienceNews:
OSIRIS-REx will use an instrument called TAGSAM, short for Touch-And-Go Sample Acquisition Mechanism, to pick up 60 grams to two kilograms of dust and sand from Bennu's surface. That sample will be the largest returned from space since the Apollo missions to the moon in the 1970s, and the largest ever picked up by a robot. The probe will collect the material in 2020 and return it to Earth in 2023.
The AI Now Institute published its third annual report on the state of AI, including 10 recommendations for governments, researchers, and industry practitioners covering topics from government and industry (self-)regulation to whistleblower protection.
Cloud robotics is a familiar concept, but could 'fog robotics' be the best way to achieve "efficient and fluent human-robot interaction"? Researchers from The Magic Lab, in Sydney, Australia certainly think so.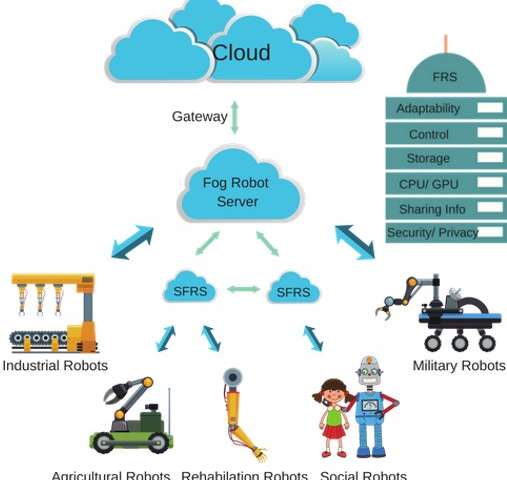 Credit: Chand Gudi et al.
Via TechXplore:
The idea of fog robotics came to mind after seeing a high latency in a robot's communication, both in its answers and in reaching its goal," Siva Leela Krishna Chand Gudi, one of the researchers who carried out the study, told TechXplore. "We wondered what might happen in the near future, when robots will serve everywhere, as this lag is likely to increase. By inheriting the features of fog computing and making cloud robotics our companion, we introduced and coined the term fog robotics, first at the IROS 2017 conference."
We've seen lots of headlines about humans performing some tasks better than AIs (e.g. creative literary production) and vice versa (chess, Go) but we don't often hear of task domains where humans and AIs seem to be pretty much tied in terms of performance. Well, this week, a major study to confirm whether forensic facial examiners and people with innate recognition skills – so-called 'super-recognisers' – could outperform the latest computer algorithms found that (for now at least), humans and machines are extremely closely matched. (H/T AlphaGalileo)
In other news...
Five vids for Friday
1. AI researchers at NVIDIA have trained a neural network to render new 3D environments using real world video. The breakthrough --which the company describes as "The First Interactive AI Rendered Virtual World"-- could enable the creation of new "interactive 3D virtual worlds for automotive, gaming or virtual reality." (Read the team's arxiv paper here.)
2. Service bot Lio, a service bot designed for use with elderly people, has been participating in a pilot program at the Tertianum Bubenholz care home. The Swiss Broadcasting Corporation was there to find out more.
3. The Robotic Refueling Mission 3 experiment arrived at the International Space Station this week on a SpaceX rocket. The experiment is designed to find optimal techniques for space-based refueling systems. (NASA has more.)
4. German-built CIMON (short for 'Crew Interactive Mobile CompanioN' had a session with European Space Agency astronaut Alexander Gerst on board the International Space Station this week. Designed to explore human-robot interaction in space, the bot had some fun when it asked Gerst not to be mean (for no obvious reason) and helpfully followed up by suggesting a meal.
5. Is it a plant? Is it a robot? Neither. And both! Meet Elowan, a plant-robot hybrid developed at MIT Media Lab. Elowan is designed so that the automation is guided by signals given off by the plant and is one in a series of planned experiments that will explore different approaches to plant augmentation through robotics. (H/T IEEE Spectrum)