What's New In Robotics This Week - 02.03. 2018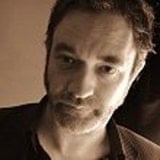 - Manufacturing & Cobot Roundup
-Cobots for an ethical workplace
-Mecademic's mini-industrial arm
-Floating AI Assistant for ISS
-NASA's TitanSubmarine
-And much more!
Manufacturing & cobot roundup
Bak USA, a Buffalo-based mobile PC manufacturing startup is using Kawasaki duAro dual-arm SCARA cobots as part of its ethical commitment to ensuring that employees have jobs that are "exciting and interesting and comfortable."

Via Robotic Industries Association:
Bak USA's social mission is behind everything they do. They wanted to relieve their technicians from an ergonomically challenging task, while increasing production efficiency so they can continue making high-quality, affordable electronics for young minds and the workforce.
2017 provided a tipping point for the North American automation market, which set records in order units, order revenue, shipment units, and shipment revenue, according to new figures from the Association for Advancing Automation.


Via ZDNet:
Now, even small- and mid-sized companies in industries like logistics, retail, and components manufacturing have access to affordable robots that promise increased productivity and cost savings over time.
Korean cobot maker Hanwha Robotics has opened a production facility in Singapore in collaboration with precision engineering firm PBA Group.
FANUC's cobots enable "low cost, hands on automation," says MTDCNC...


Singapore-based robotics and supply chain automation company GreyOrange announced that it will soon unveil the Butler XL (payload : up to 3500 lbs) as part of its expanded range of Butler robots.
Han's Motor showcased an Elfin cobot fitted with a soft gripper...


Montreal-based Mecademic has sold almost 200 of its tiny industrial robots, according to a report in Robotics & Automation News.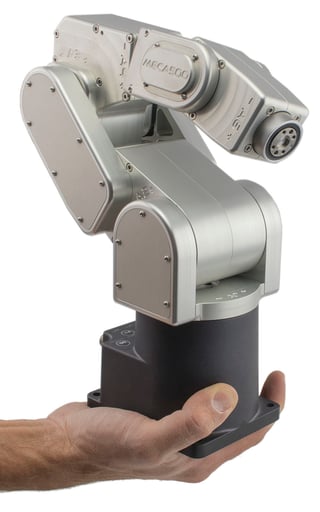 Caption: The Meca500 weighs 4.5 kg, has a payload of 500 grams and a reach of 260 mm. When fully extended, the arm has a reach of 330 mm.
Vietnam is an attractive market for the world's robot manufacturers and "local enterprises are using robots and speeding up automation in their production," says VietNamNet.
USA Botics' ZETA cobot has been busy working on component placement processes...

Eastern Europe is hugely enthusiastic about the prospect of automation, thanks largely to demographic and economic drivers, says Asian Robotics Review, with cobots potentially playing a massive role.
Packaging and electronic manufacturing component supplier ASM Assembly Systems, is using a Sawyer cobot to insert circuit boards into a test adapter, check for defects and then sort the boards according to the test results...


YTN Korean featured Amiro, a Korean-built cobot...


Elsewhere...
Airbus has revealed CIMON (short for 'crew interactive mobile companion') a cute, floating 11lb "AI assistant" that will soon be on its way to the International Space Station to take part in a human-robot collaboration project with ESA astronaut Alexander Gerst.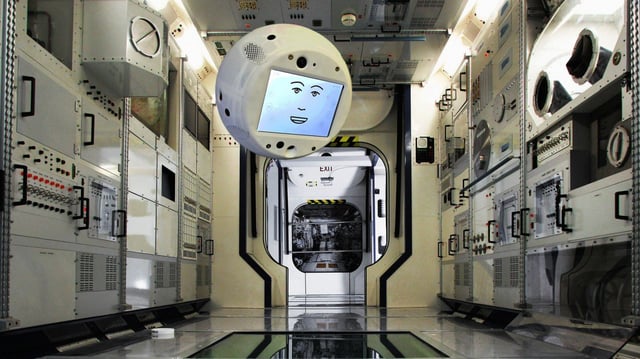 Caption: CIMON will be tested onboard the ISS between June and October of this year.
Via Airbus:
Once the functional testing of the system has been completed, Gerst will work in Space with CIMON a total of three times: They will experiment with crystals, work together to solve the Rubik's cube and perform a complex medical experiment using CIMON as an 'intelligent' flying camera.
NASA's Titan Submarine project --to build an unmanned submarine that could one day be used to explore Saturn's moon Titan-- has moved on from the first phase of experimental funding under the NASA Innovative Advanced Concepts program toward the technology-development stage, with initial tests of some systems planned for late 2018 or early 2019.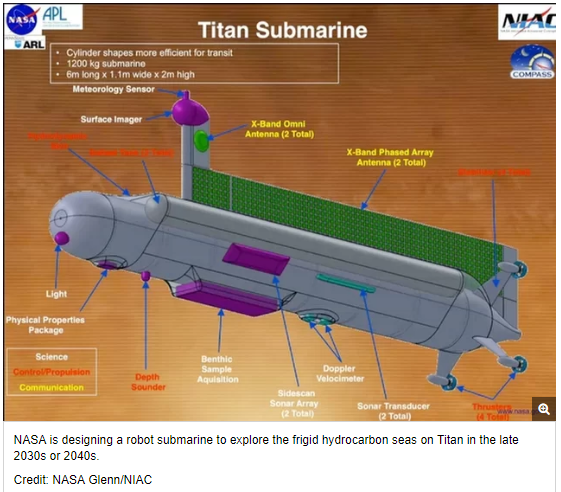 Caption: Researchers have been running tests using "a bucket-sized mock alien ocean in a lab" to mimic some of the extreme conditions the robot might one day encounter. (H/T LiveScience.)

Forbes asked "Can edible drones deliver humanitarian aid?"

Inc. asked "How do you design a robot that isn't sexist and racist?"

Finnish research institutions are using artificial intelligence to develop "precision cancer medicines."

Science Daily took a look at the fascinating world of bioinspired microrobots through the work of Manchester, UK-based researchers.

Edgybees raised US$5.5 million "to bring better AR to cars and drones."

Nissan and Dena are set to begin field-testing a "robo-vehicle mobility service" in Japan.

And Stanford University News reported on the undergraduates studying delivery drones...





Like a delivery that arrives just on time, I'll be back next week with more news from the world of robotics. Until then...


Five vids for Friday

1. In an effort to minimize injury to carpenters, MIT's Computer Science and Artificial Intelligence Laboratory (CSAIL) has created AutoSaw, a system that lets you "customize different items that can then be constructed with the help of robots."
2. The New York Times reported on research from Australia that involves using robotic crab claws to explore the attributes female fiddler crabs look for in a mate.


3. Researchers involved in the EU-funded Walk-Man humanoid robot project have been testing a new and improved version.

4. HEXA is a six-legged, sensor-packed mini-bot designed for fun and education.
5. This video of the "Synthetic Pollenizer" in action is the most mesmerizing and summery robotics action I've seen in a long time...