What to expect to at RUC 2019 - Meet the Speakers and Panelists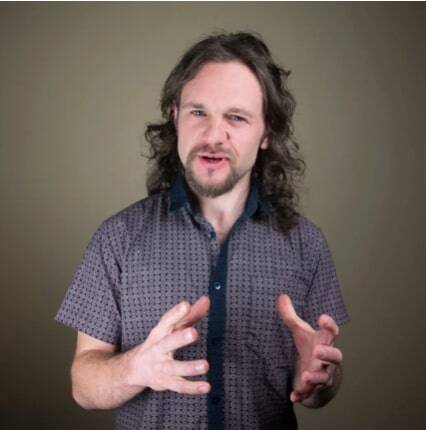 by
Alex Owen-Hill
. Last updated on Aug 14, 2019 5:41 AM
Posted on Aug 14, 2019 5:26 AM. 6 min read time
The speakers at last year's Robotiq User Conference set the tone for cobots for the whole year. Here are the speakers who will be talking at RUC 2019.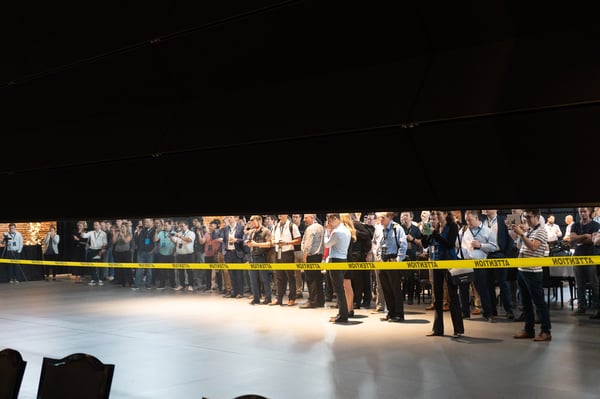 Robotiq User Conference 2019 is just around the corner. This year's event is very much based on giving attendees practical experience with the newest collaborative robotic technology.
But, it's not just about hands-on robotics. There will also be many valuable insights from users and experts who have experience integrating cobots into their own businesses and those of their clients.
One of the great things about last year's RUC was the amount of valuable information that we gained from the keynote speeches and discussions. The insights of our expert speakers set the tone for the rest of the year. They gave us insider perspectives on what would be the most important topics in the cobot industry.
This year's RUC will be no different!
The RUC 2019 Panels
Some of the best insights from the 2018 event came from discussions between experts. Following on from last year's success, we're cramming in as much expert insight as we can in the form of panel discussions with experts and cobot users.
There are two expert panels lined up for the event:
Cobot Stories from Factories — We'll hear from cobot users at varying stages in their cobot deployment about their experiences getting started with cobots.
Do it Yourself or With a System Integrator? — We'll hear from experts about how to apply the Lean Robotics methodology, both for do-it-yourself projects and when using a system integrator.
Let's meet the panelists for each of these…
Panel 1: Cobot Stories from Factories
One of the most popular and useful parts of the Robotiq website is the Case Study Library which shows how different companies have applied collaborative robots to their businesses. This panel brings together cobot users at different stages of their deployment journey, from people who are thinking "I don't want to use cobots right now" right up to people who are saying "I've got hundreds of cobots deployed in our factories already."
Let's meet the 4 panelists.
Craig Zoberis — Fusion OEM
Craig Zoberis is the founder and president of Illinois-based manufacturer Fusion OEM. Founded in 2002, Fusion OEM has grown rapidly and was ranked as the No. 1 fastest-growing manufacturer in the state of Illinois in 2009. The company specializes in equipping manufacturers with CNC machining, cobot systems integration, control panel building, and equipment assembly. Zorberis was inducted into the University of Illinois Chicago's Entrepreneurship Hall of Fame in 2013. See this study case for more information about his experiences with cobots.
Jeffrey Werner — Procter & Gamble
Jeffery Werner is the Robotics Innovation Leader for Procter & Gamble Corporate Engineering. Much of his career within the company has been focused on developing new-to-the-world technologies, products, and processes. Recently, he has led the company's efforts to focus on the future of robotics through P&G's Corporate Engineering Scaled Robotics Lab. He helped drive the introduction of the 1st collaborative robot into P&G over 5 years ago and the program now boasts over 150 arms globally.
Jarek Hyjek — RBC Bearings
Jarek Hyjek has more than 10 years of experience, mostly in the aerospace industry. In his 6 years at RBC Bearings, Connecticut, he has gone from being a Maintenance Engineering Trainee to being the group leader of Automation and Process Improvement. RBC Bearings manufactures bearings for the industrial, aerospace, and defense industries. Hyjek's specializations include robotics, manufacturing cost reduction, new process implementation, and lean manufacturing.
Carlos Han — Smith & Nephew
Carlos Han works for Smith & Nephew, a multinational medical equipment manufacturer based in London, UK. The company specializes in products for advanced wound management, arthroscopy, trauma, and orthopedics. It won Manufacturer of the Year award in 2007 from The Manufacturer magazine.
Panel 2: Do it Yourself or With a System Integrator?
The second panel looks at the Lean Robotics methodology, introduced by Robotiq back in 2017. The panel of cobot distributors and experts will discuss business models and best practices, ultimately attempting to answer the question: Should you do-it-yourself with cobots or use a system integrator?
Let's meet the 4 panelists.
Erik Pourtau — Sysaxes
Erik Pourtau has been working for French cobot distributor Sysaxes for over 5 years and, in that time, has helped many companies to get started with collaborative robots. He received a lot of recognition for it. He's also worked on some more light-hearted cobot applications, like the Myro "fun loving robot" made for Ile de France County Council.
Alexandre Paré — Revtech Systemes
Alexandre Paré is a very familiar face here at Robotiq as he used to be an Application Engineer in our team. In 2016, he co-founded Revtech Systems together with Sébastien Blanchette. Now the No. 1 cobot integrator in Quebec, Revtech specializes in the integration of custom robotic systems including industrial robots, cobot, and mobile robots.
Thanks to its Lean Robotics approach, Revtech supports Quebec manufacturers both by developing robotic solutions for their shop floors and by developing their knowledge in the field. Alex believes that this is the key to achieving the development and growth of Quebec's manufacturers.
Casper Hansen — Technicon
Casper Hansen is the owner of Danish technical consulting firm Technnicon. The company introduces itself with the words is "Tomorrow was yesterday!" They combine the latest research, engineering experience, theory, and practical craftsmanship to "build the needs of tomorrow." They are a prime mover in flexible automation and work closely with educational and research institutions to implement the latest technology. Through his extensive keynote speaking, blogging and debates, he feels a strong obligation to disseminate his conviction that technology and innovation hold the key for a common greater future.
Silas Robertson — Olympus Controls
Silas Robertson has a 20-year history working with motion control, vision and robotics. As the Sales and Engineering lead at Olympus Controls he works with clients from industries as diverse as lumber to semiconductors. He helps customers to solve their automation needs and find the best approach for their business. His ultimate goal is to match each client with the best solution set and implementation method.
What to expect at RUC 2019
With all this amazing expertise in the room, we expect to learn a great deal about the challenges and solutions to achieve successful cobot integrations, no matter what stage you are at in your deployment journey.
Just like last year, we expect that these panels will fuel the discussions for the rest of the cobot year!
How can I sign up?
You can't! Sorry...
The event is invitation-only. This is due to the huge enthusiasm we've received for the event and the fact that we want to be able to provide a quality event for everyone (by "quality" here we mean a perfect balance of information, ambience, workshops, and time), …
... but we are preparing a surprise for everyone.
It will be revealed soon, but here is a tip: keep on eye on #RUC2019 and subscribe to the experience.