Trending on DoF This Week - Dec. 8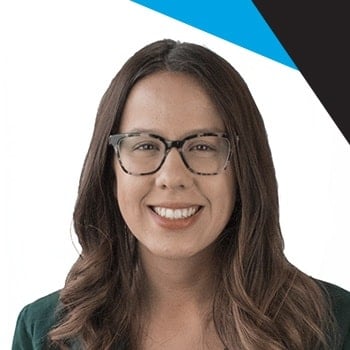 by
Amanda Lee
.
Posted on Dec 08, 2016 7:00 AM. 3 min read time
What's trending on DoF this week? Multiple UR applications, Wrist Camera kits update, increasing speed and acceleration on UR, how to control the force around specific waypoints, graco flex feeder and much more. Get the latest news from automation Pros!
Sebastien is working on a project requiring two UR robots to work in the same work space. He has seen in the past the following software from Energid for collision avoidance. However, this seems to use an external vision system to do the job. What is your workaround to manage two robots working in the same work space and avoid collisions? Did you work on a similar application?

We have changed two of the items we provide in our Wrist Camera kits. The first one that has been modified is the calibration board. It now contains the larger board (for the UR5 and UR10) on one side as well as the smaller one (for the UR3) on the other side. Also in all the camera kits, we now include a colored background that is designed to help you teach your objects. Use it as a background to place your object on during the object teaching wizard. If you have any questions, ask them in this discussion.

A Pro has a UR10 robot picking parts from a conveyor with a simple vacuum cup picking up a part around 1lbs-3lbs max. He is adding an area sensor since when no one is around he wants the UR to go faster. He knows that he can increase the speed and acceleration relatively high, 3000mm/s for example. However he doesn't want to damage the robot prematurely by going too fast since the robot will run all day. What typical speed and accelerations have you seen running in your applications?
A discussion on DoF resurfaced, in which Ryan_Weaver has a customer who is interested in using the path URCaps in a deburring application. When he uses the built-in force mode with Path recording, the results are poor. He ended up with better results simply using the path recording tool with a relative offset, so that the robot "pushes" trying to maintain programmed position. Do you have any workarounds to share?
Another discussion got traction again this month: lakshmip001 is wondering if he can use the Robotiq camera with Asycube Series - Flexible 3-Axis Vibration Feeders. As shown in the video below, he wants the robot to pick randomly placed screws on a flat surface. Take a look at the feedback he got from other Pros.
Share the Fun: Invite Fellow Pros on DoF
Want to share knowledge with your colleague for a project you are working on together? Need tips to accelerate your common robotics project? Invite your colleague on DoF! You can also invite your fellow Pros from the home page and discussions page on DoF.