Trending on DoF This Week - Dec. 1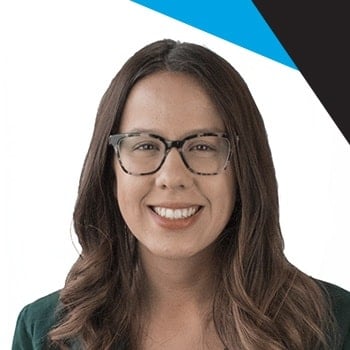 by
Amanda Lee
. Last updated on Dec 01, 2016 8:00 AM
Posted on Dec 01, 2016 7:00 AM. 4 min read time
What's trending on DoF this week? Try out a new Robotiq technology, assembling M8 nuts and cap screws using vision and path recording, programming sequence question, Robotiq Gripper and Force Torque Sensor on mobile ZELOS outdoor UR carrier and much more. Get the latest news from automation Pros!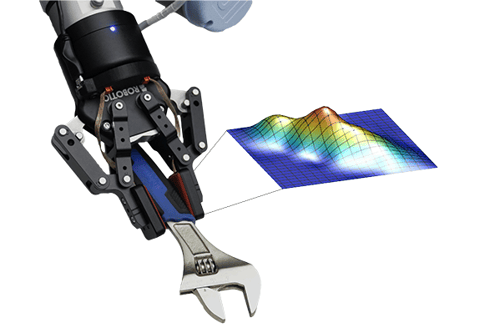 The Robotiq 2-Finger Gripper Tactile Sensors built by Robotiq is an ultrasensitive multimodal tactile sensor that can measure pressure, contact location, and vibration. Designed to be installed on the 2-Finger Gripper, the tactile sensor pads replace the usual fingertips and connect to a data acquisition module at the base of the 2-Finger Gripper. Software is then used to interpret data from the tactile sensors, to determine the quality of the good grasp. More information on the philosophy behind the Robotiq 2-Finger Gripper Tactile Sensor is available here.
We're looking for testers who will take some time to validate the usability of such sensors in industrial applications. Apply here for the beta program.
Our Application Specialist at Robotiq, mikebeauchemin prepared a proof of concept for a customer. The goal of this application is to detect M8 hexagonal nuts and assemble them with a cap screw, both with chrome finish. The parts are assembled using the 2-Finger 85 Gripper, the Force Torque Sensor FT300 using the path recording function and finally, the Wrist Camera for detecting the parts laying down on a stopped conveyor. Have you faced a similar application on your end? How did you manage it?
Sebastien is working on a program for a specific application and he curious to know how you would workaround the following production sequence. They are looking at a project where the UR will be set on a table. It will continuously run a certain task on one side of the table deburring a plastic part in three different zones. Once in a while, the operator will be able to come in, on the other side of the table, to run a single part that we call the 'express part'. There would be one express station where there will be one proximity sensor to tell the robot when an express part has been loaded. They are wondering how it is possible to have a robot program, running continuously, deburring parts on one side of the table and jump to another section in the program when it senses a high signal from one of the proximity switch. Give your tips and ideas here!


A Pro wonders if the Robotiq Gripper and Force Torque Sensor will last on the ZELOS mobile outdoor UR carrier. While the ZELOS is traveling it can encounter rain, dust, shaking as well as hot and cold temperature. Do you have any experience to share with mobile carriers?
Want to share knowledge with your colleague for a project you are working on together? Need tips to accelerate your common robotics project? Invite your colleague on DoF through this link or even better you can access the invitation page with the new "Invite Your Colleague" button located on the homepage and discussions page on DoF.