Robotiq Gripper Helps to Produce Other Grippers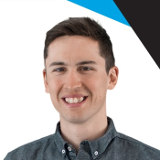 We recently went to one of our vendors to see its latest robotic cell. Précinov based in Lévis, Canada introduced a robotic cell a couple of months ago and can already see the benefits from it. We made a short interview with Mathieu Deblois, founder of the company.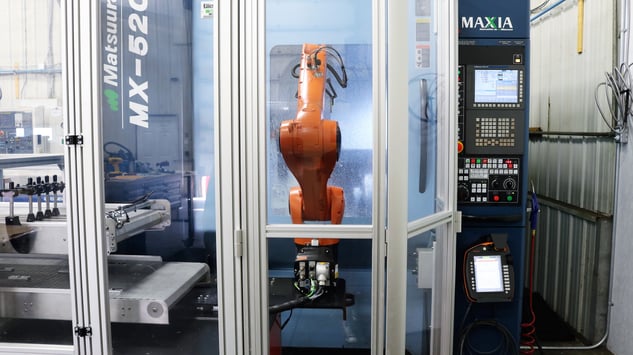 Robotiq Products
Since Précinov is manufacturing some of the parts that are used in our Robotiq products, they were certainly curious to use the entire solution and see its benefits. We went there to see what was his impression and without even asking for it, he literally told us what we wanted to hear! No kidding. Mathieu was really impressed by the versatility of the Gripper and he tried to design his robotic cell to fit with the flexibility of the Gripper.
''This is not an installation designed to make one part type in a week or a month. It is really designed for one part type per day or even during an evening, we can make up to four different types of parts.''
The robotic cell is fed by a conveyor with 4 different alleys. Each of these alleys have proximity sensors that detect the presence of a part, but also trigger which program should be run in the machine for this precise blank part. Depending on the production, you can run the 4 alleys with the same program or with up to 4 different part models. This allows Précinov to produce a lot of different parts at a fast rate and without worrying about loading and unloading the machine.
''With the same Gripper we can take parts of different sizes. I would even argue that the problem is not the Gripper but the vise in the machine that does not have the same flexibility.''
With such installations, the machine shop has seen its productivity increased by 20% only by letting the machine run during the night and weekends. This is only one of the benefits that a machine tending cell can bring to a company.
Stay tuned for our other articles on part 2 and 3 of our interview with Mathieu about the integration and the reaction of employees towards having a robot on their work floor.