Robotiq Makes it Into the RBR Top 50 Once Again!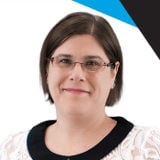 by
Karine Simard
. Last updated on Feb 16, 2016 4:00 PM
Posted on Feb 16, 2016 3:00 PM. 2 min read time
For the third year, Robotiq has been elected to the Robotics Business Review's (RBR) annual RBR50 list. RBR50 companies are recognized based on their innovation, groundbreaking applications, commercial success and potential. They represent many different levels and facets of the robotics ecosystem.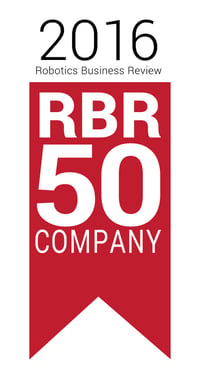 While everyone at Robotiq is excited about this news, we also see it as motivation to keep working harder and smarter to reach our goal of developing better products that free human hands from tedious jobs.
Robotiq's CEO, Samuel Bouchard, commented on this news: "It's an honor to be considered as one of the most influential companies in the robotics world. Together we work hard to apply robotic innovations in a simple, practical way for our customers' factories. Kudos to everyone at Robotiq for making us a part of this exclusive club!"
This international compilation spans 11 countries and in addition to the large conglomerates, 23% of the list is comprised of lesser-known startups. The RBR50 list is dynamic, with robotics companies entering and leaving on an annual basis and thus creating a list that is indicative of where the global robotics industry as a whole is headed. "The World Economic Forum cites 2016 as the launch of the Fourth Industrial Revolution and has tabbed robotics as the lead player in that transformation. Each of the RBR50 for 2016 should be duly proud that the robotics community has selected them to lead this charge." said Tom Green, RBR Editor in Chief.
About Robotics Business Review
Robotics Business Review provides business intelligence for the global robotics industry. Members enjoy excusive insights into global news, tracking of financial transactions, analysis of new technologies and companies, annual and quarterly research reports, access to the RBR50 Top 50 Companies list and much more. Visit RoboticsBusinessReview.com.