Pro Tips on Writing an Attention-Grabbing Robotics Engineer Resume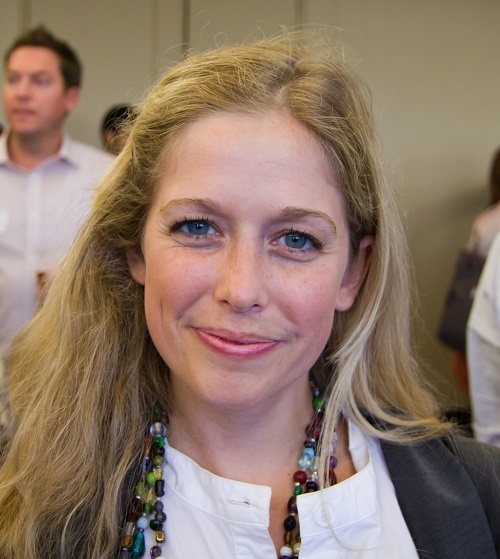 If you're about to apply for your next, or even first, robotics engineer job vacancy, stop and think for a minute. The resume you're about to send is the first impression that your potential future employer is going to have on you, so are you making the best impression you can?
Instead of rushing in and sending off your resume to everybody you can, here are some pro tips to remember that will help your resume stand out from the crowd and maximize your chances of securing the job of your dreams.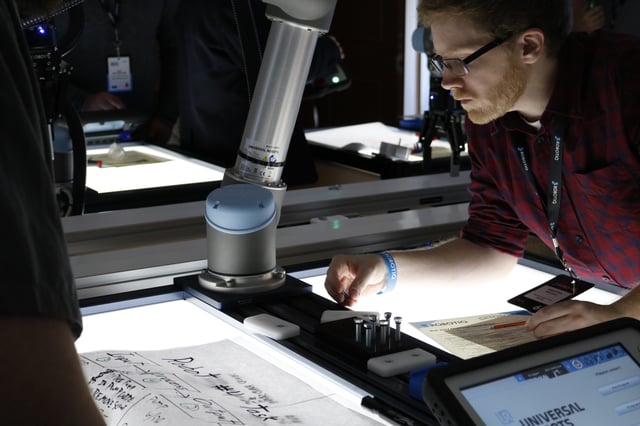 Robotics is a constantly-changing environment in need of resourceful engineers!
Bringing together everything you need
Firstly, before you even start writing or editing your resume, you need to be aware that there are four key sections that your resume is going to need. These are;
Objective (resume summary)
Your education history
Your work history
Skills you have
If you include all these sections within your resume, you can be sure that you won't miss out anything important that your employer is going to want to see.
"Gather all the information you want to include first, so you don't have to stop and think when you're writing," shares Lauren Ward, a resume writer for Elite Assignment Help.
Start with the basics
You'd be surprised at how many people miss out crucial information on their resume that might be so small to consider yet can cost them the job.
Right at the very top of your resume, be sure to include your name and contact information, including your address, phone number, mobile number, email address and possibly even your social media accounts if they are going to increase your chances of securing the job.
The education section
It's vital that you include the education section in your resume since this is one of the most important things that your employers will want to see. Of course, the main thing that they'll want to see is your education in the field of robotics, computer sciences or engineering, so any degrees or courses you have under your belt, be sure to include them here.
Additionally, this section will also want to include any qualifications, licenses, certifications you may have earned over the years, especially when it comes to handling machinery or health and safety.
Using online tools
When it comes to writing a resume, it's safe to say that not everybody is born to be a captivating writer that knows all the rules about writing accurately. However, that doesn't mean that you can't. Here to help you out is a selection of online tools and resources you can use for the perfect resume.
#1 State of Writing and My Writing Way
These are two blogs dedicated to providing you with writing guides you can follow when writing your resume.
#2 Professional Resume Writing Service
A resume-building website with a building tool and a tonne of resume templates you can use.
#3 Essayroo
A writing agency that can help you will all your resume-writing queries, as recommended by Best Australian Writers in Essayroo Review.
#4 Via Writing and Grammarix
These are two blogs with a tonne of articles and posts on how to improve your grammar skills.
#5 Boomessays
A website with a tonne of professionals that can help you with securing and perfecting your interview skills, as featured by the HuffingtonPost in 'Write Essays For Me' feature.
#6 Cite It In
A free online tool for adding professional citations to your robotics engineer resume.
#7 UKWritings
A writing service that can write your resume for you on your behalf, as suggested by BestBritishEssays.com.
#8 Word Counter
A free online tool you can use to track the word count of your resume.
The work history section
Typically, when writing your work history in the field of robotics engineering, you'll want to write things in chronological order since it's easier for your employer to follow. Be sure to write every job position as a separate entity and outline the dates that you worked there for and summarize your role and the responsibilities that you had there.
Keywords to include on your resume
Being a robotics engineer, there are many industry-specific terms and keywords you may wish to include in your resume to help you stand out from the crowd. Some of these terms include; robots, sub-assemblies, mechanical, performance, pneumatic, CAD, laboratory, tests and standards.
These are all great words to include in your robotics engineer resume as they are keywords that your employee will be looking out for, helping you maximise your chances of securing an interview.
What happens if I have little experience in the robotics industry?
This is one of the most common questions we get asked in the robotics industry. What happens if you're an engineer who wants to make it in the world of robotics but has yet to work directly with robotics themselves? Don't worry; there are several things you can edit in your resume to increase your chances.
Firstly, focus on your education section. Within the job description of the robotics job that you're applying for, you should find the requirements for each job. For example, they may require a minimum of a Masters and undergraduate degree. If you fit the bill, be sure to highlight this section in your resume.
Additionally, the ability to code is very important and should be included in your resume. This could be anything from C to Python, just remember to match your abilities to the requirements the employer is asking for. In many cases, you'll also have been expected to have contributed to open source projects online, once again demonstrating your skills. In this situation, be sure to contribute to a robotics-related project.
As you can see, the main objective, even if you haven't work in robotics before but only as an engineer is to customize your resume to suit the role that you're applying for. Make your way down the skills and requirements they have listed in their description and match this list to what you're able to achieve, and you can be sure you're maximizing your chances of securing an interview.
About the author:
Mary Walton is a writer at Academic Writing Service. She writes educational articles at Simple Grad, her blog. Also, Mary enjoys teaching students online at Academized, online writing service.